Ready to get back to school?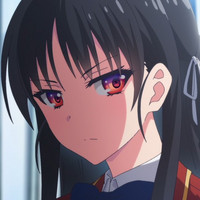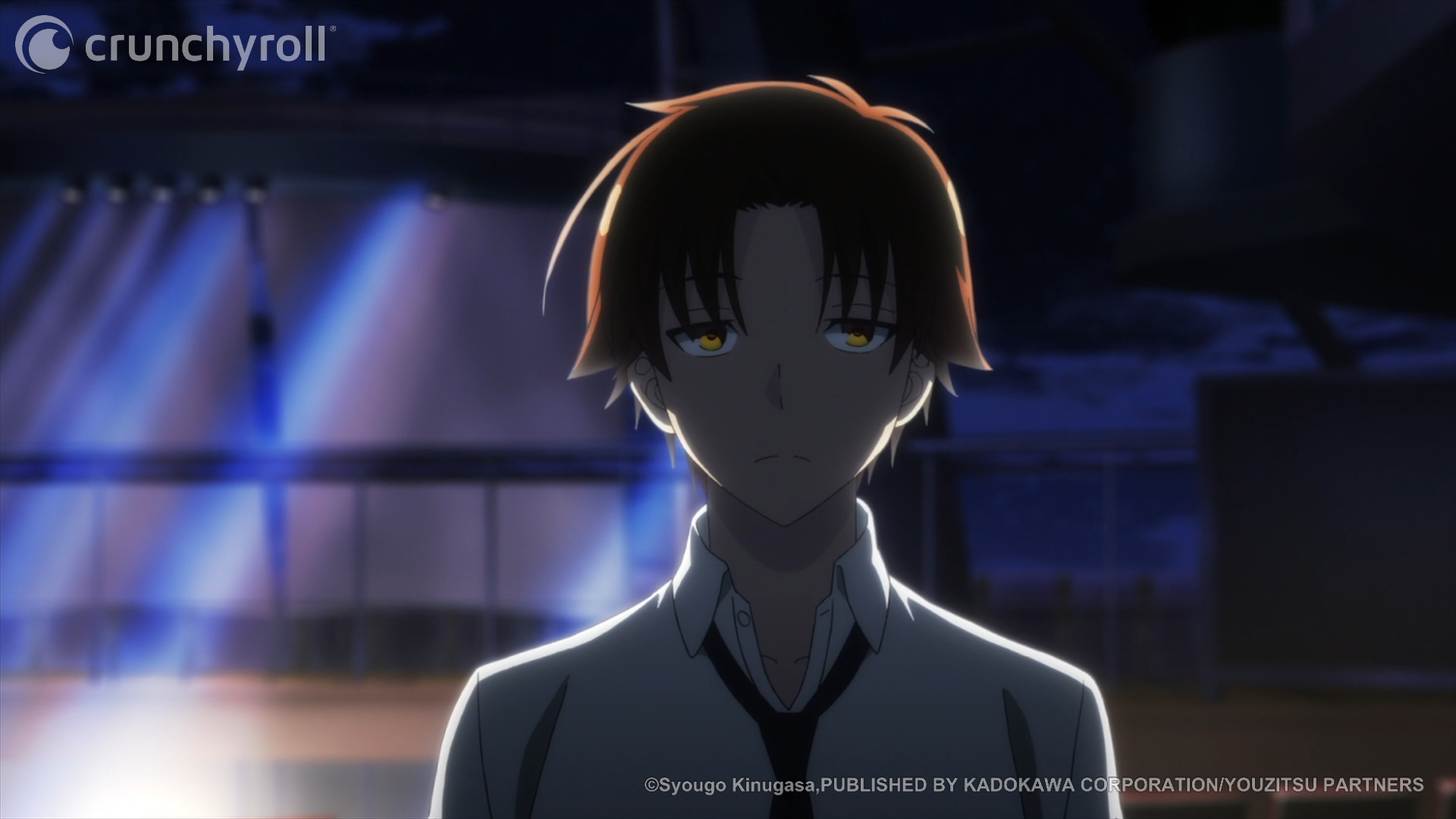 The 2022 summer season brings us an anime that took its sweet time to grace our screens again, Classroom of the Elite Season 2. This second season, five years in the making, continues the story right where we left off. What new challenges await Ayanokoji, Horikita, Kushida, and the rest of the students of Class 1-D? We'll know soon enough, but first, here are five things you should know before you start watching this highly anticipated second season.
Being Elite Is Not All It's Cracked Up To Be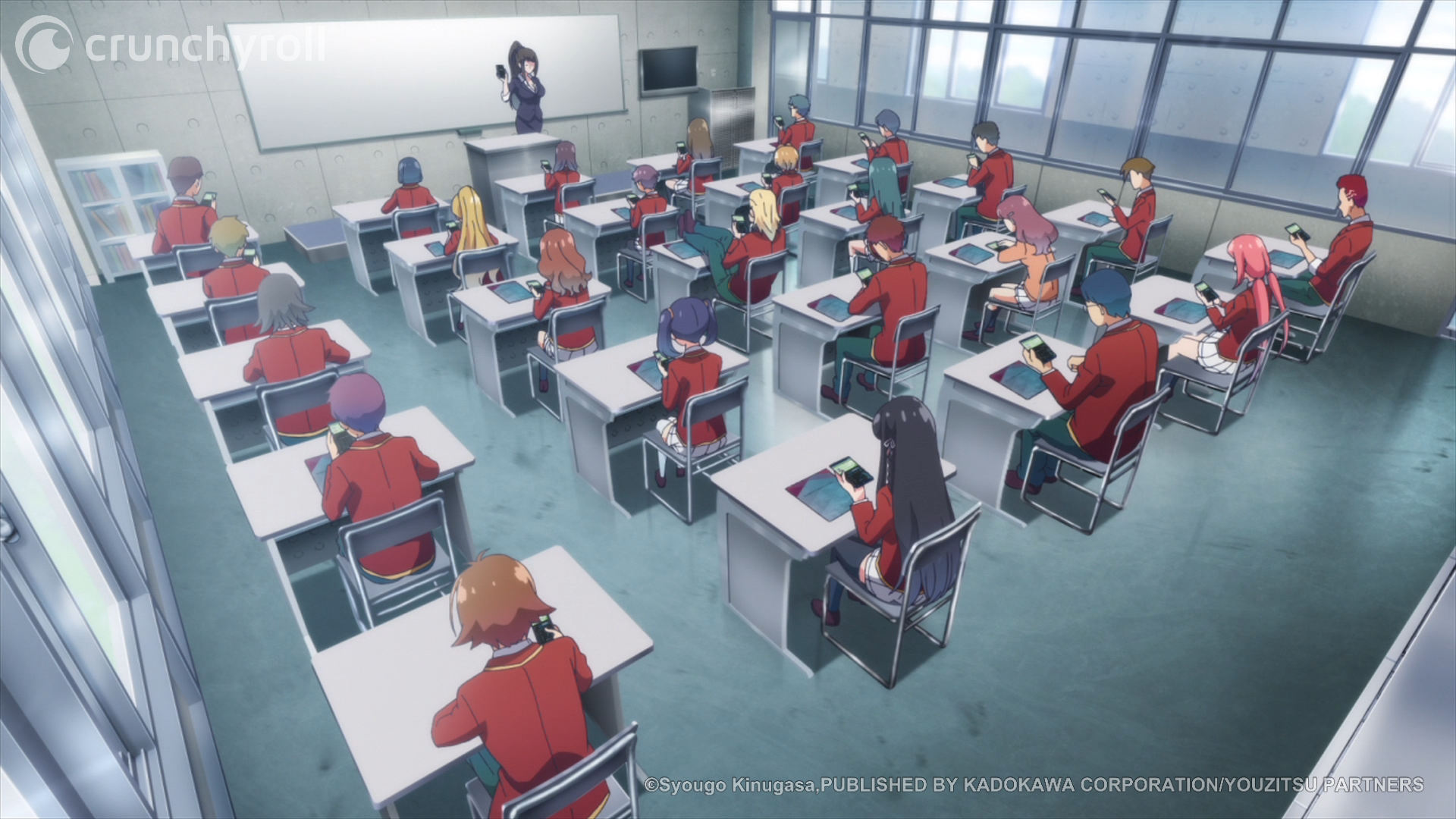 The basic concept behind the anime is that in the near future the most promising students in Japan join the Tokyo Metropolitan Advanced Nurturing High School, an institution established by the Japanese government. In theory, all the graduates end up being successful in life. While they are in the academy they have an idyllic student life and receive points that they can use as money to buy whatever they want. It sounds wonderful, but it's a sham, at least for the students in class 1-D. The school actually functions as some sort of extreme meritocracy in which the ones at the bottom of the food chain are in for a pretty stressful experience. In the first season, this reality is revealed very soon, our protagonists will only continue to face these struggles in the second season. In this school, being one of the elite is not a privilege; it's something you must earn through blood, sweat and tears.
Philosophers and Thinkers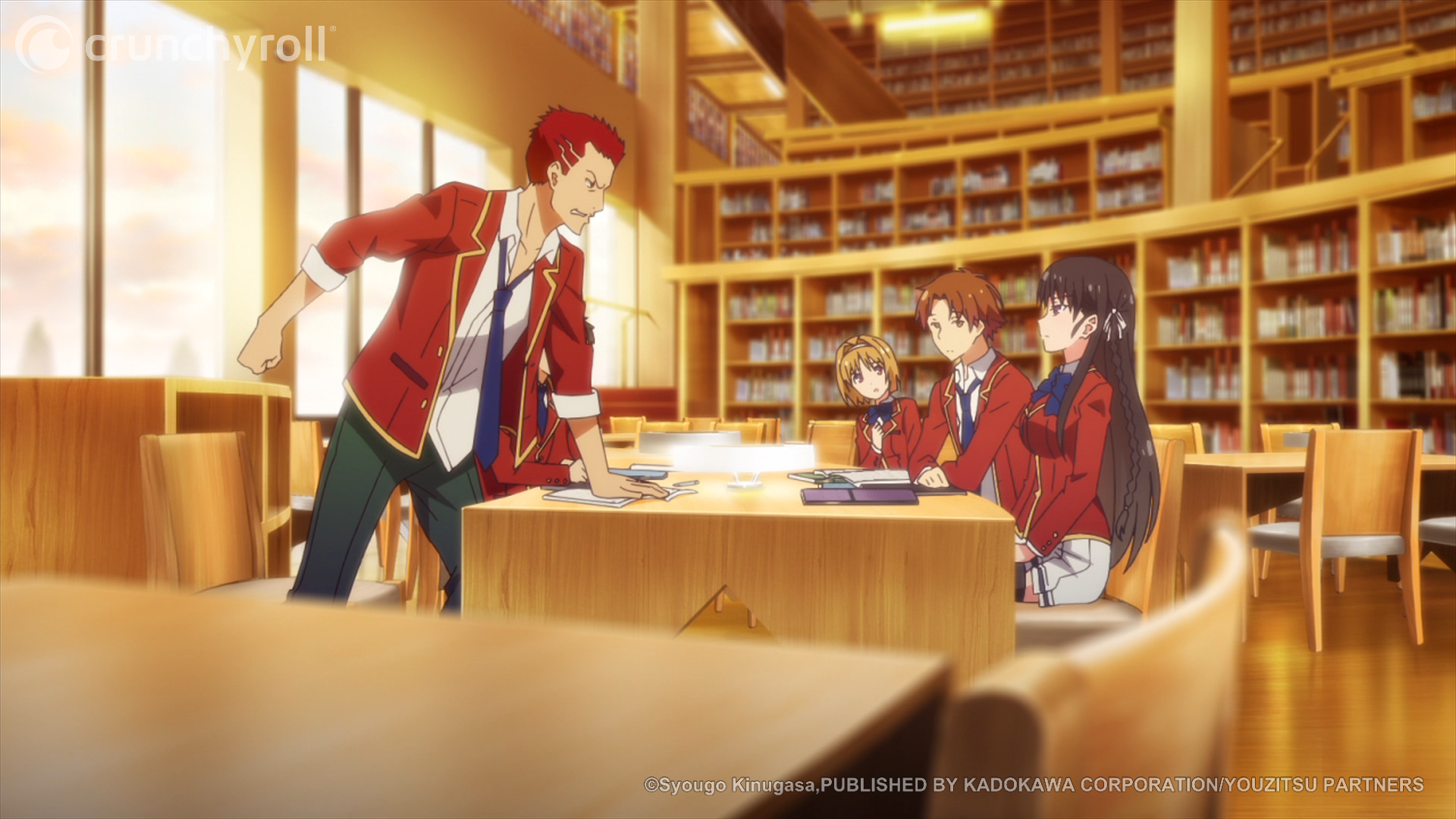 At the beginning of each episode of the first season was a quote from some well-known thinker, philosopher, or writer. It starts off pretty strong with a quote from Friedrich Nietzsche's book The Antichrist that goes like this: "What is evil? - Whatever springs from weakness." And it doesn't stop there, throughout the 12 episodes we find phrases related to human nature from big names like François de La Rochefoucauld, Adam Smith, Jean-Paul Sartre, Jean-Jacques Rousseau, Jean de La Fontaine, Dante Alighieri, Soren Kierkegaard and Arthur Schopenhauer. If you never paid attention to your philosophy classes, Classroom of the Elite gives us a chance to learn these little pearls of wisdom, and that alone makes it worth watching. In the second season we can expect the production team to keep enlightening us with these kinds of quotes from great thinkers, and who knows, maybe you'll end up reading some of the classics.
Kiyotaka Ayanokoji Is Anything But Ordinary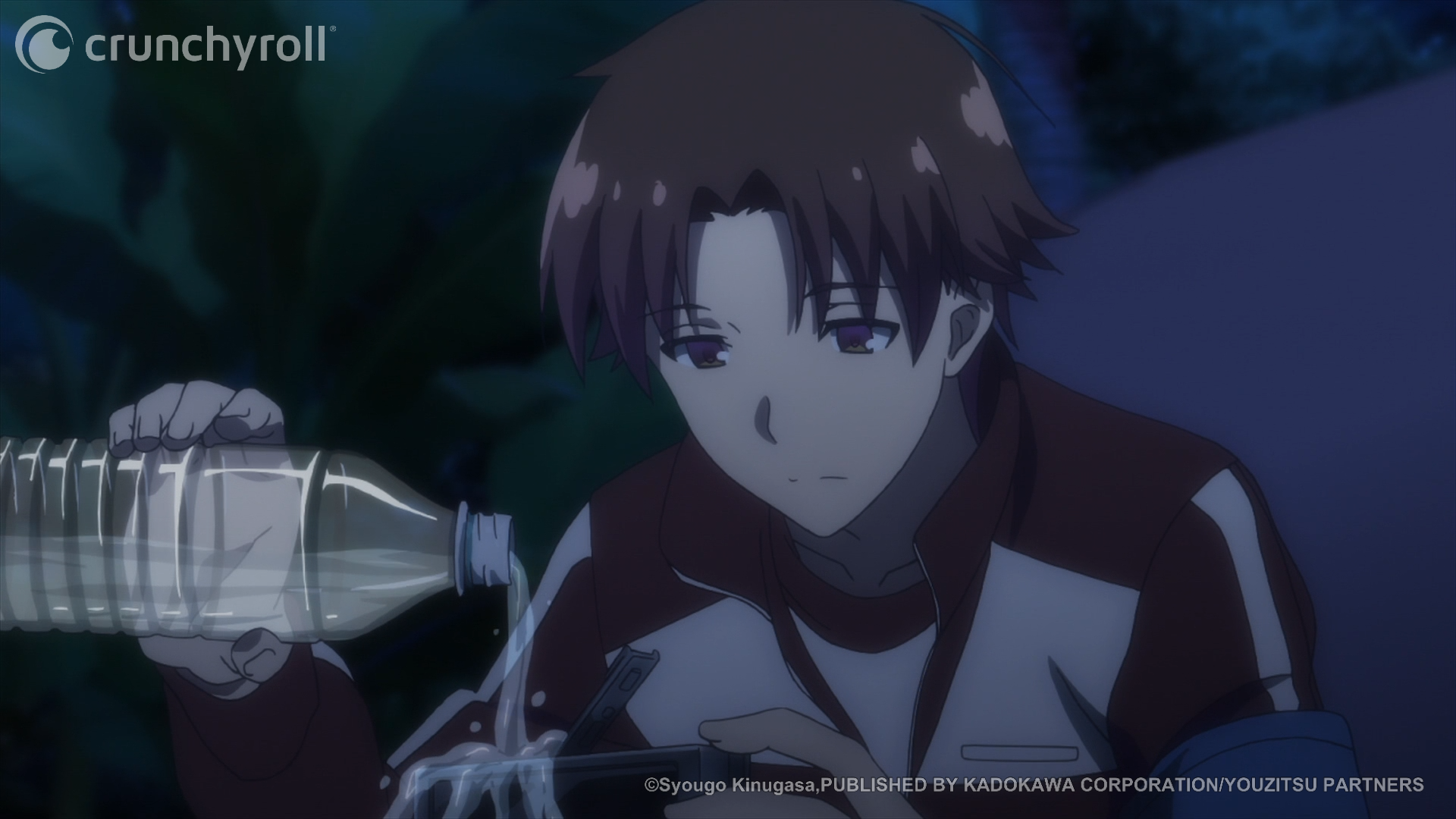 That's obvious. Anime protagonists are rarely ordinary. However, Kiyotaka Ayanokoji stands out because it's apparent from the start that he's supremely talented... except at the art of being inconspicuous. Although he was assigned to class 1-D due to his personal weaknesses, he was accepted into the academy for achieving something even more difficult than getting perfect marks on the entrance exams: getting just 50 percent of the grade in all of the subjects. In his eagerness to remain inconspicuous in order to live an ordinary school life, Kiyotaka ended up putting a target on his back. Also, contrary to the typical protagonist, the character is anything but pure and kind. Kiyotaka's motivation and actions are not easy to discern in the first season, but if something became clear for us by the end of it, it is that we are dealing with someone calculating and cold, capable of manipulating anyone and anything to achieve his ends.
Trust No One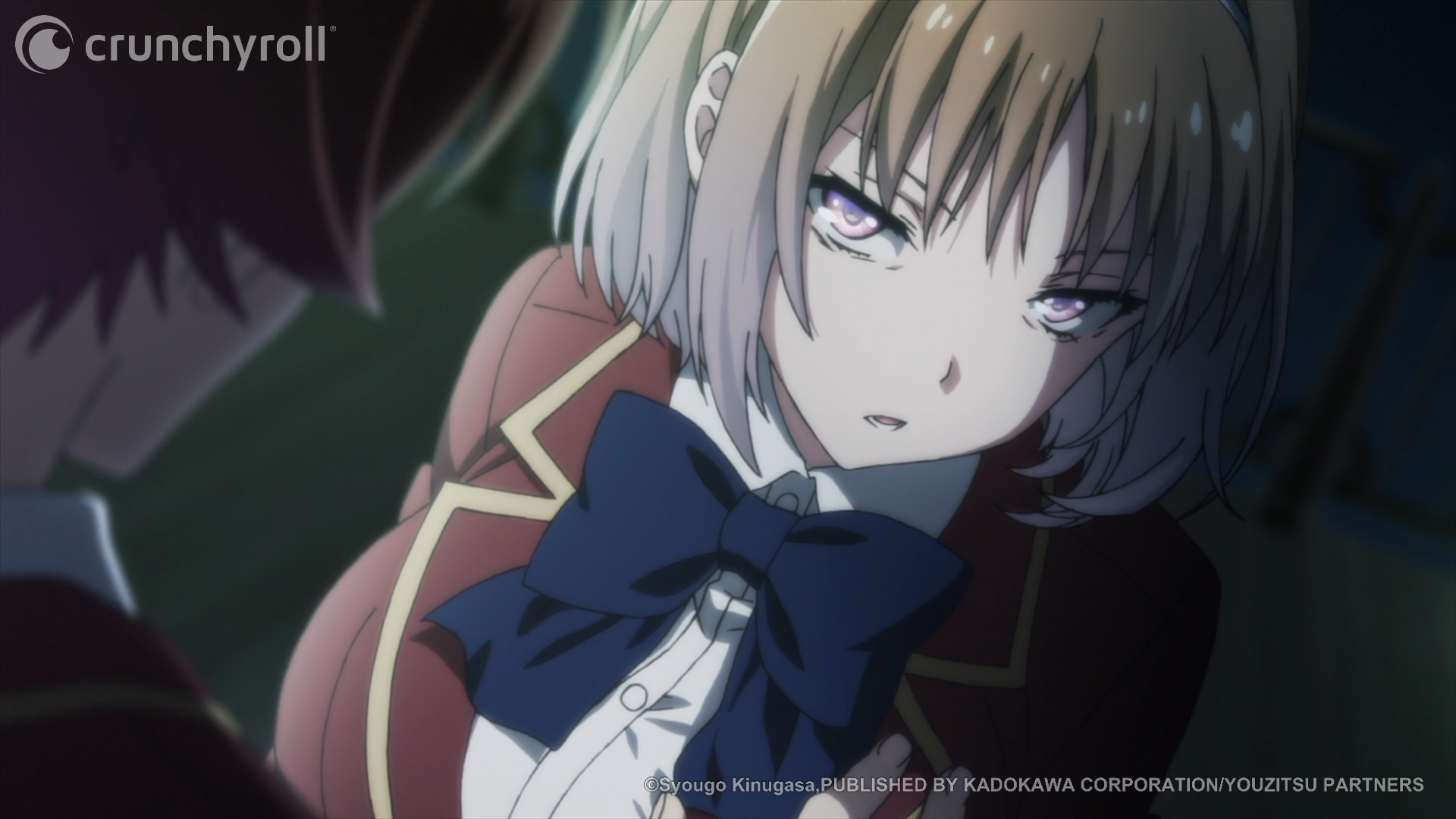 There are all kinds of conflicting personalities in this series. Some, like our main character, have a hidden side. And Kikyō Kushida may be the most extreme case in the first season. In the very first episode, she appears to be a sweet and friendly girl trying to help an old woman on the bus, asking if anyone would give her their seat. By the third episode, we see her other side, that of a spiteful, violent, foul-mouthed, and psychopathic girl. From egoists like Rokusuke Kōenji of Class 1-D to downright sadists like Kakeru Ryūen, leader of Class 1-C, it's almost impossible to fully trust anyone in this school. Look forward to many surprises when it comes to that!
The Test Is Far From Ove

r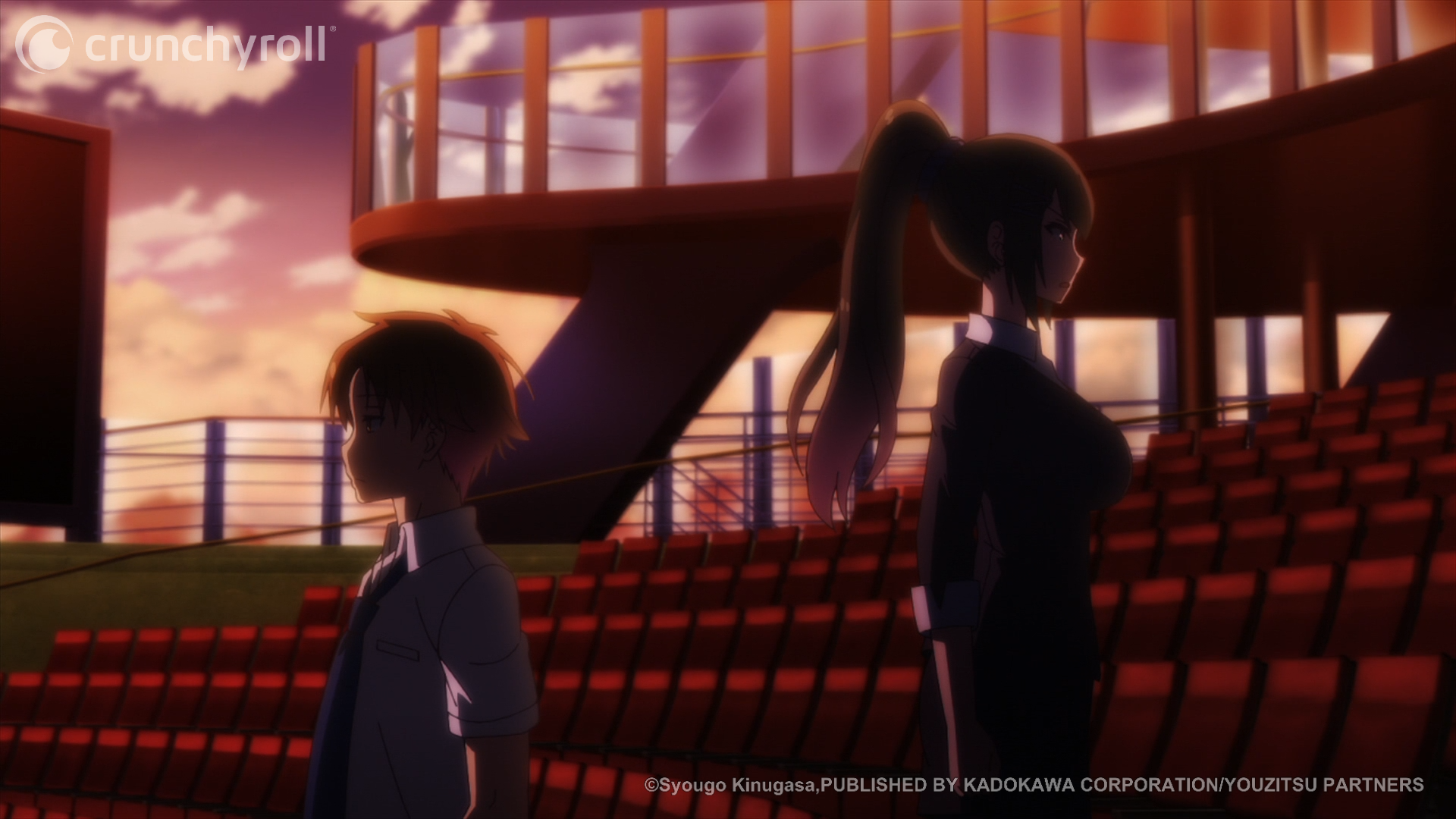 In the first season we begin to discover the peculiarities of the Tokyo Metropolitan Advanced Nurturing High School educational method and its way of grading their students. The very first special exam consisted of taking the students to a deserted island where they had to survive for a week while complying with a series of rules to earn points. At the end of that test, class 1-D came out on top against all odds, but like everything in Classroom of the Elite, it's best not to take anything for granted. The new season will pick up the story right where we left off... and the test has just begun.
Classroom of the Elite, the adaptation of the light novel series written by Shougo Kinugasa and ilustrated by Shunsaku Tomose, will have many of the main talents behind the first season back. Hiroyuki Hashimoto and Seiji Kishi, co-directors of the first season, now take on a role overseeing the production, while Yoshihito Nishōji will be in charge of actually directing the show. Kazuaki Morita is also returning to take over the characters design. The area where there's a major change is in the composition for the series, a task that will now be carried out by Hayato Kazano instead of Aoi Akashiro. The opening will also be in the hands of a returning talent, the singer-songwriter ZAQ. The animation studio Lerche is once again in charge of the anime production.
Classroom of the Elite Season 2 premiered on July 4 and fortunately, once it ends we won't have to wait too long for a sequel, a third season has already been announced for 2023. The idea is to completely adapt Kiyotaka Ayanokoji's first school year, which spanned 11 volumes in the light novel series.

---
Amílcar Trejo Mosquera is a writer for Crunchyroll News. He also writes for O'kuroku Webzine (in spanish, sorry) and you can find him on Twitch, Twitter or Instagram.