We'll get, uhhhhhhh…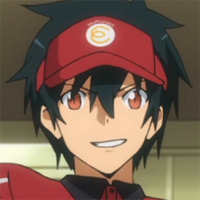 As someone whose first part-time job was two years at a fast food joint, I know the highs of satisfying customers and the lows of managing sudden crises all too well, even if The Devil is a Part-Timer!'s Maou makes them look almost effortless.
So to help make his hectic life a little easier now that he has a kid to take care of in Season 2, I've mustered all my improbably real customer-facing experience to put together a quiz that'll decipher and deliver what your MgRonald's order would be. Take it below and find out!
What did you get from MgRonald's? Let us know in the comments below!

---
Der shy man behind @Shymander, Liam is a timezone-fluid Aussie with a distinct fondness for anime, Eurovision and creating odd stats projects despite hating math.