Crunchyroll News speaks with Mariya Ise about her childhood Killua cosplay and more!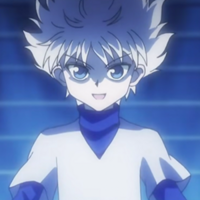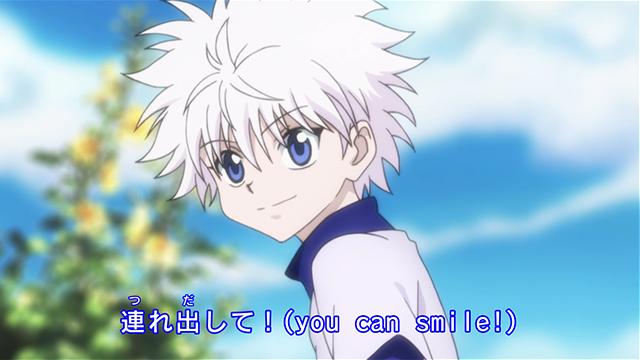 While Mariya Ise is now known as an anime voice actor, that wasn't her initial dream. During a set of panels held at Otakon 2022, Ise described the beginning of her career and how she initially dreamed of being a movie director. However, Ise's life changed when she was 14 years old after seeing a musical version of Hunter x Hunter. She went up to the producer after the show, who then recommended she go to voice acting school. After debuting at 16, she tried out many years for roles, until she landed her first major casting of Cure Lemonade in Yes! PreCure 5 when she was 18.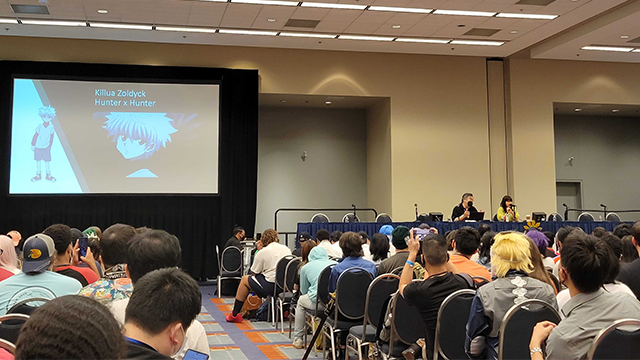 Mariya Ise panel at Otakon 2022
Since then, Ise has voiced notable characters such as Reg in Made in Abyss, Stocking in Panty & Stocking with Garterbelt, young Rengoku in Demon Slayer: Kimetsu no Yaiba Mugen Train and, of course, Killua in Hunter x Hunter. During the event, Crunchyroll News sat down with Ise to talk about how her fandom lead to voicing one of her favorite characters, what it was like seeing Yoshihiro Togashi open a Twitter account, her anime recommendations and more!
How have you been doing over these last two years? When was the last time that you were in America?
Ise: The last time was three years ago for Anime Expo in Los Angeles, and New York.
What do you feel has changed since the last time you were in America?
Ise: Compared to three years ago, I actually don't think too much has changed. And by that, I mean, in a good sense America is as energetic as ever and lots of people are very warm and kind.
How is the spread of COVID-19 impacted recording sessions in the anime industry?
Ise: Pre-COVID, you'd have about ten people of the cast in the session recording at once, but compared to now, you have everything split into groups of roughly around four people recording at one time.
Which do you prefer?
Ise: I feel that "before" was more for me. Just the fact of having people around me acting at the same time, I will be able to grasp the flow a lot better and feel their performance firsthand. And that exponentially affects the quality of the acting that I do too.
!!!!! pic.twitter.com/RiARvdQg8B

— 伊瀬茉莉也????Mariya Ise (@Ma_ri_ya_i) May 24, 2022
Next, I want to ask you about Hunter x Hunter. So I saw your response when Togashi-sensei opened his Twitter account, and it was of Killua crying. What was your reaction to seeing Togashi-sensei open up the account? Did you think it was real?
Ise: At first I didn't know if the account was genuine. But afterward, some Jump manga creators who are close to Togashi-sensei got confirmation from him and we saw the tweets coming from those same creators. As soon as I found that it was the real deal: Follow, follow, follow, follow, follow.
What do you think the reaction was like in Japan as a whole when Togashi-sensei opened this account?
Ise: I think the sentiment was probably not only Japanese but probably something similar in the world. We were all like, "Is this for real? Are we really getting the pages that Togashi-sensei drew uploaded on Twitter? Really? That's unbelievable." You could kind of see that in the numbers because in one day Togashi-sensei surpassed the most followed Twitter user in Japan in a single day.
Yeah, it was quite surprising. Now that he is drawing more and he's putting out more, are you getting more of a sense of what Hunter x Hunter will become when it comes back?
Ise: Yes, I think so. But at the same time, the Dark Continent arc is something that we don't really know how it goes. It could really go anywhere. So yeah, we're really waiting for information on that too.
キルアのことが大好きなあまり、
キルアになりたかった12歳の私。

あなたは私の初恋であり、永遠に憧れの人です。

心から 感謝 と 愛 を込めて…
キルア、お誕生日おめでとう!!

2000 ⇨ 2022
age12 ⇨ now#キルア誕生祭2022 #キルア生誕祭2022 pic.twitter.com/BZ2EEymA9L

— 伊瀬茉莉也????Mariya Ise (@Ma_ri_ya_i) July 7, 2022
Continuing with Hunter x Hunter, you recently made a tweet highlighting your Killua cosplay when you were 12 years old. What would you say to your 12-year-old self now that you've voiced the character?
Ise: I probably wouldn't believe it! I'd probably just pass out there.
Are there any other characters that you cosplayed when you were a child?
Ise: Naruto, but it wasn't a character cosplay. More like a generalized costume wearing the headband.
You don't need to say their name, but your friend [in the photo] when you were 12 who cosplayed Gon, do they know that you voice Killua now?
Ise: Yes, yes, she does. And I still get in touch with her. So she's said "Yeah, you like Killua more than you're the average reader." [laughs]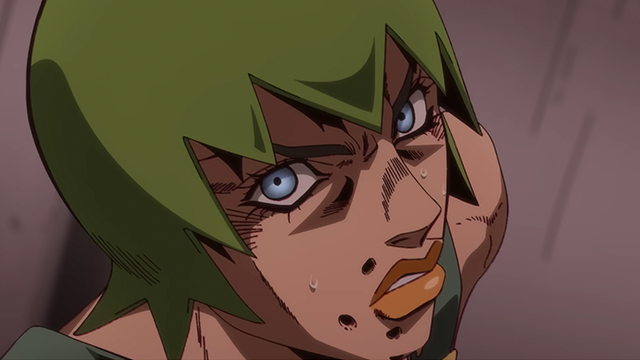 Image via Warner Bros. Japan Anime
I'm going to ask you now about JoJo's Bizarre Adventure. So of course you play FF in Stone Ocean. Were you a JoJo's fan before you joined the cast?
Ise: Yes, I was actually a fan because I started I was watching the first season when it came out and I continued on watching the later seasons too. Even before that when I was in grade school, I had a relative who had all the manga volumes and I would go to them to read the volumes, but back then I would kind of get scared kind at the art and creative style of JoJo's, but I am well informed about what's happening in the series.
What has your experience been working on the latest JoJo's season?
Ise: We have the second season coming in October (Editor's Note: The Japanese broadcast begins in October, whereas the Netflix streaming of the next Stone Ocean episodes begins on September 1). So in that season, we'll be able to see the significance of FF as a character, as well as some interesting fights against Dragon's Dream, and a notable line that she has about how meeting Jolyne actually made her stronger. So for all of that, there was a lot of pressure by all the important things happening to her but at the same time, it was a very fulfilling experience.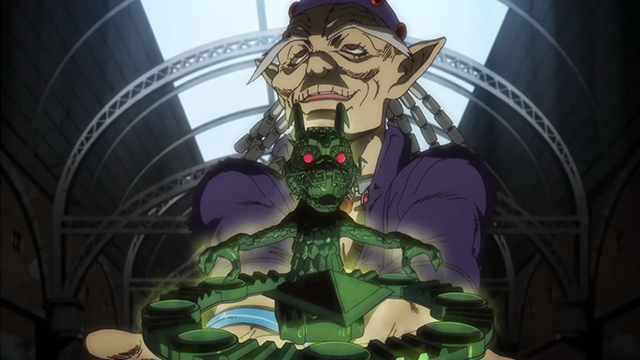 Image via Warner Bros. Japan Anime
I think our readers and fans always want to know what voice actors are watching themselves. So do you have any current anime recommendations or even general TV that you are watching now?
Ise: So what I recommend would be different depending who I suggest it to. Say for example aperson in the 40s, 30s or 20s, I'd probably suggest different things. But then in general, I'd say I could suggest Satoshi Kon's work, especially things like Paprika, Tokyo Godfathers and Millennium Actress. His works have a lot of inspiration in them.
How about for me then? I'm 31, so what would you recommend?
Ise: Have you already seen Satoshi Kon's works?


Yes, all of them.
Ise: Ah, ok. Give me a moment... I definitely suggest Banana Fish then. It's really interesting. It's actually a Shojo manga from 30 years ago. But despite the fact that it's a Shojo manga, it's really serious and it takes place in New York.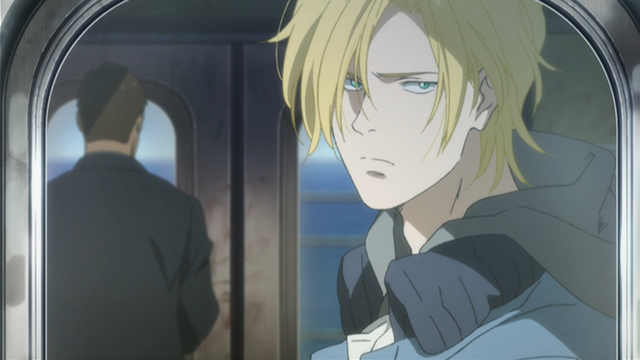 Image via Amazon Prime
For my last question, is there anything that you would like to say to international fans of your voice acting work?
Ise: I would say with the spread of COVID-19 around the world and where you can't go to different countries, the world's gotten a lot less fun. But I believe that if anime and manga are forms of entertainment that could give people hopes and fun in their daily lives, I'm honored and happy that I could be a part of that. Ultimately, if anime and manga could be a way toward world peace, I'd be honored to have taken part in that too.


---
Kyle Cardine is a Managing Editor for Crunchyroll. You can find his Twitter here.