Be transported to new worlds filled with magic, danger, and designer furniture!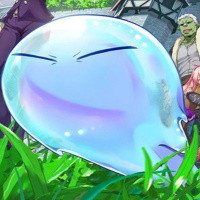 Part of the joy of playing video games is escapism. It is a chance to leave our daily lives and transport ourselves to worlds filled with magic, talking creatures, outfit changes, and adventure.

The same kind of escapism happens in Isekai anime, though it is often without the main protagonist's consent. In Isekai anime, the main character finds themselves in a new world with a new identity. Sometimes they end up ruling a kingdom like in That Time I Got Reincarnated as a Slime, looking for a long-thought-lost relative like in Mushoku Tensei: Jobless Reincarnation, or even just find themselves making do with what they've got, like in The Devil is a Part-Timer!
If Isekai is your favorite type of anime then these five games might interest you. Each video game features characters in colorful, strange new worlds with a different task. Along the way they make friends, face danger, and have fun — so will you when you play these games.


Ni no Kuni: Wrath of the White Witch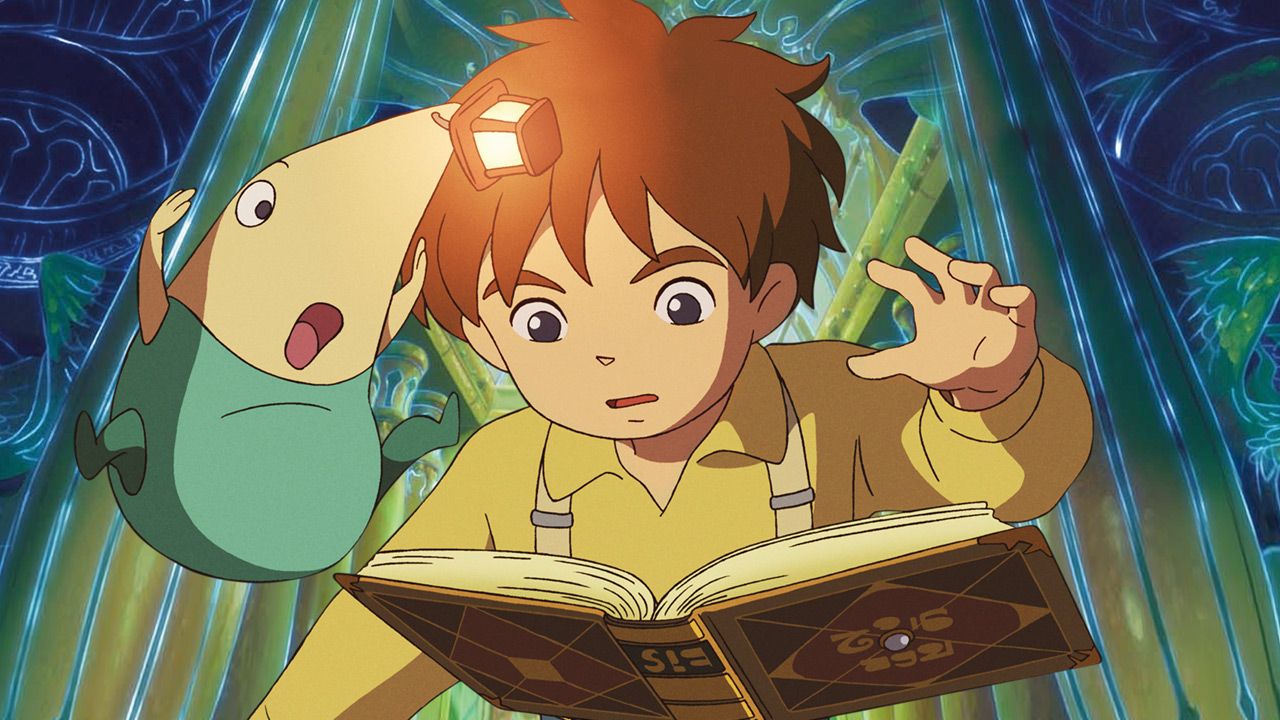 Image from Bandai Namco

Ni no Kuni: Wrath of the White Witch is an RPG from some of the brilliant minds of Studio Ghibli. In Ni no Kuni you play Oliver, a boy who has recently lost his mother and, in his grief, looks for a way to resurrect her. Instead of trying to bring her back with alchemy, he finds himself whisked off to a magical world. In this world, he encounters a woman who looks just like his mother, but is she all that she appears to be? Oliver must master magic, uncover his mother's secret past, and find a way home. This game also has talking animals, a must for all good Isekais. Some of the animals will befriend you and help you on your quest, while others will randomly attack you as you explore this mystical land. This game seamlessly balances a good story, good graphics, and good gaming. Get it...GG? If a protagonist seeking to unravel the mysteries of a strange new world sounds good to you, Re:ZERO -Starting Life in Another World- should be right up your alley. Or check out Mushoku Tensei: Jobless Reincarnation for another Isekai protagonist in search of family.
Ni no Kuni: Wrath of the White Witch is available on the Nintendo Switch and the remastered version is available on the PlayStation 4 and PC.

The World Ends With You

Image via Nintendo

The World Ends With You is a major hit with critics and fans all over the world. This RPG not only has amazing graphics and action, but it has an intricate story. This is a game about a game. The "chosen dead" — aka a bunch of teenagers with attitude — find themselves inside a video game version of Japan where they have to play to win another chance at life. That's right, we're playing for souls. That's fun, right? Things take several dark turns as the bonds they make with each player become a detriment. If I win, they lose. If I win, they die. Sheesh, that is heavy, especially since the choice is ultimately yours. The World Ends With You also has the benefit of also being an anime series, but it won't give you any cheat codes if you watch. Lol. Some of you may be too young to understand that reference.

The World Ends With You was originally released on the Nintendo DS with versions on the Google Play Store and Apple's App Store. The remaster, The World Ends With You: Final Remix is available on the Nintendo Switch.

RELATED: How Slice-of-Life Anime Complements Other Genres
The Legend of Zelda: Link's Awakening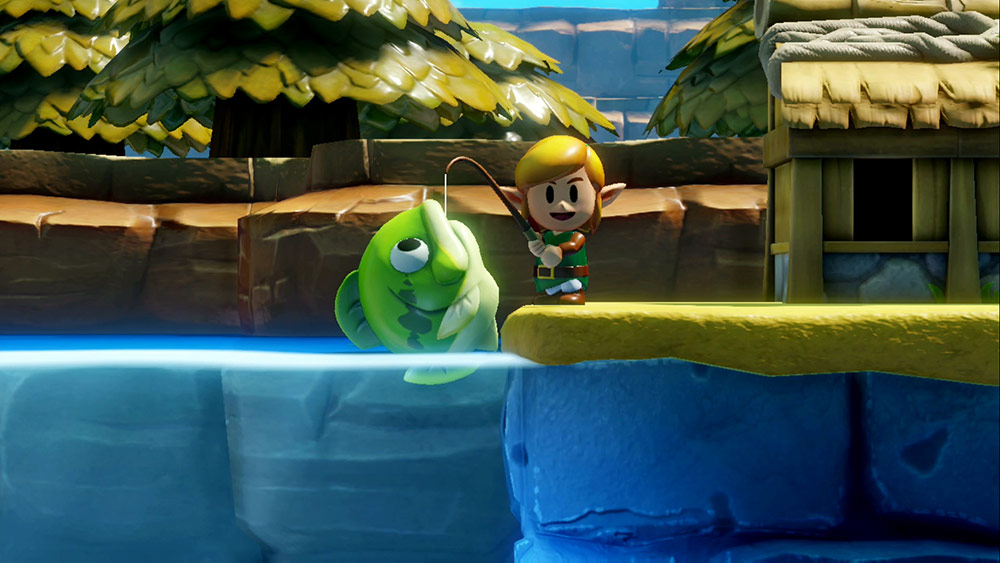 Image from Nintendo
Often in Isekai anime something big acts as the catalyst. In The Legend of Zelda: Link's Awakening, a massive thunderstorm finds our hero Link shipwrecked on an island he's never been to. While on Koholint Island Link meets Marin, who tells him the legend of the wind fish. Little Link thinks he can simply wake the Wind Fish and he'll get to go home, but this is a video game, so nothing is ever easy. In this action-adventure game, you must help Link find 8 musical instruments to awaken the wind fish. However, each instrument adds to the mystery and crescendos into one epic plot twist! Yes, there will be tears. Link's Awakening also has a few fun mini-games, too, like an Isekai episode where the protagonist does a silly, fun task. Think of this game as an intro to Isekai for younger gamers/anime fans. For more huge surprises in a fantasy world, check out That Time I Got Reincarnated as a Slime.


The Legend of Zelda: Link's Awakening is available on the Nintendo Switch.
Professor Layton vs. Phoenix Wright: Ace Attorney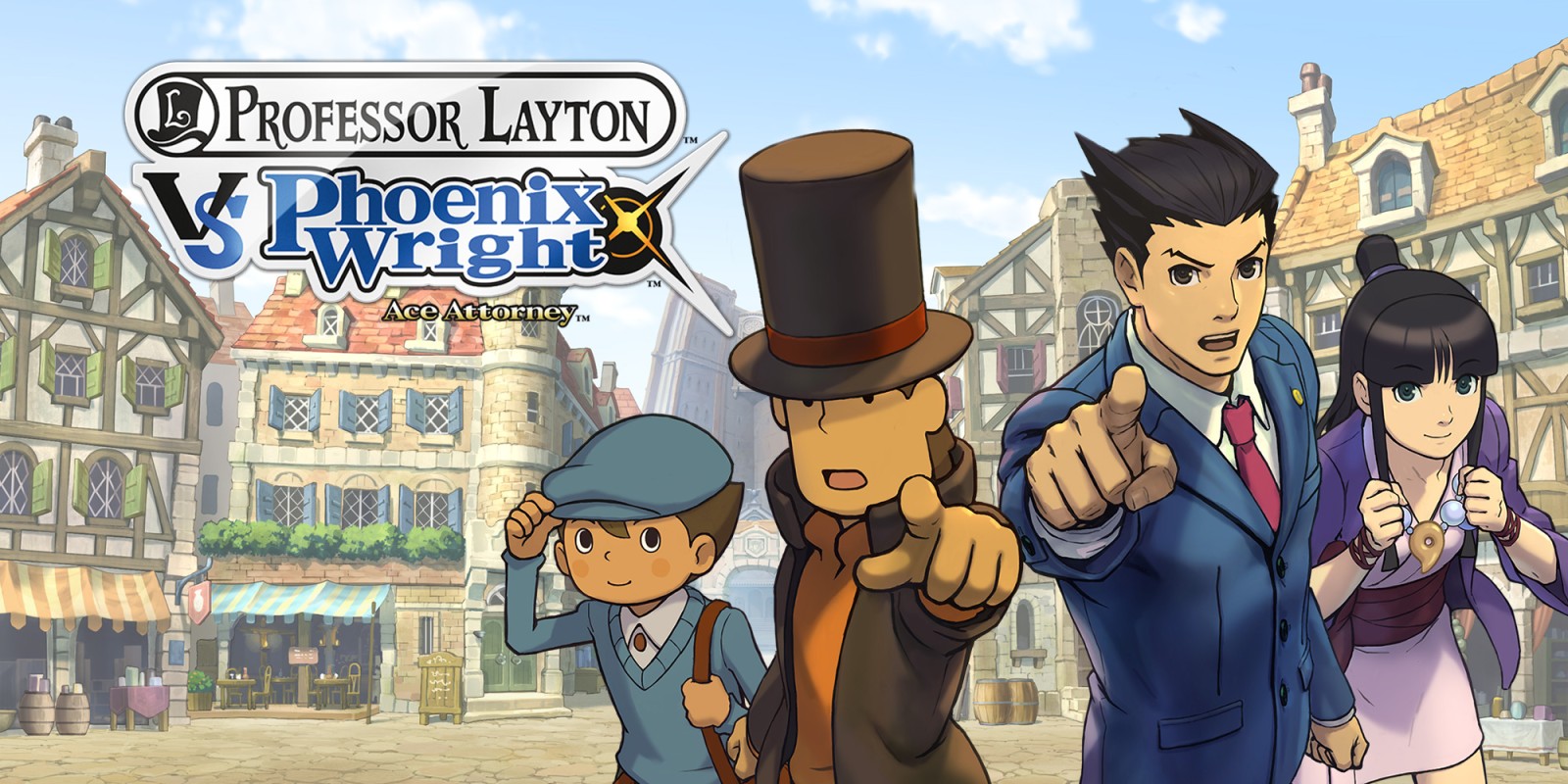 Image via Nintendo
This is a video game crossover more ambitious than Avengers: Endgame. I said what I said. Also baosting anime adaptations Ace Attorney and Layton Mystery Tanteisha: Katori no Nazotoki File, Phoenix Wright and Professor Layton are both fun franchises that involve solving mysteries and getting down to the truth! So, what happens when the characters from both franchises find themselves spirited away into a magical book? Hours of fun! Speaking of books, the people who inhabit this book are all classic fairytale characters! You'll interact with, and even defend in court, witches, princesses, knights, candlestick makers, bakers, and Mother Goose! Players will get to try out mini-games and search for clues as Professor Layton and take on court cases as Phoenix Wright. While the game is called Professor Layton vs. Phoenix Wright, they mostly work together, and they need to if they want to get back to their respective worlds. Can these two solve the mystery before their story ends? If you're looking for an Isekai that deals with heavy topics and false accusations, check out The Rising of the Shield Hero, or if you just want to dive into a world with a deep love of books, Ascendance of a Bookworm is the place for you.
Professor Layton vs. Phoenix Wright: Ace Attorney is available on the Nintendo 3DS.

RELATED: The Magical Revolution of the Reincarnated Princess and the Genius Young Lady Yuri Light Novel Gets 2023 TV Anime

Pretty Princess Party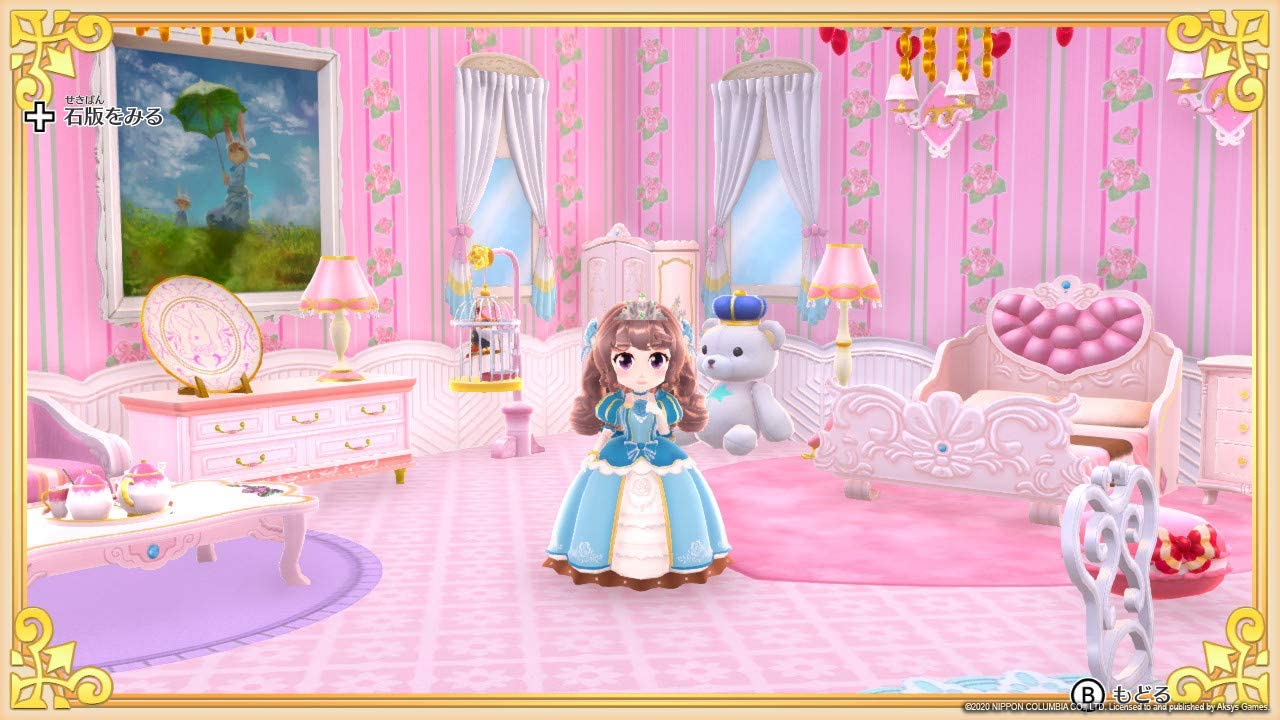 Image from Nintendo
While many of these games have dire circumstances and consequences, Pretty Princess Party is pure fun. You wake up in a fairytale world greeted by a white rabbit. He's been waiting for the Princess and that princess is you! You are tasked with restoring the kingdom to its former glory, as it is currently covered in thorns and mist. By returning the beauty to the kingdom you'll be able to go back home. How does a princess get rid of the thorns? Through the magic of interior decorating! I'm not joking. You'll play different mini-games to improve your stats, which will help you acquire a variety of furniture. As you decorate more rooms, the kingdom becomes free of the evil thorns that have ensnared it. It's a fun Isekai with a weird premise but Isekais are all about weird premises. For Isekai in which the protagonists rebuild the world, check out Dr. STONE (ish, it kinda counts) and How a Realist Hero Rebuilt the Kingdom. For an Isekai being forced to work a very human job, tune into The Devil is a Part-Timer!
Pretty Princess Party is available on the Nintendo Switch.

If you're looking to play a game about escaping to another world then consider these 5 games. You'll be a princess, a legend, a lawyer, a magician, and much more as you find escapism in games about escaping. Even if some of it was not voluntary.
Have you played any of these games? What games would you recommend to Isekai fans? Let us know in the comments below. After you play, check out the Crunchyroll app for a wide selection of Isekai anime!

---
Hey, I'm Yali! When I'm not being your friendly neighborhood single mom, I'm also a producer! Kids ain't cheap and mama has to get the bag. I'm a producer for the DB4L Podcast. It's a podcast that breaks down the Dragon Ball Manga but in a real way. It's like barbershop talk but without having to tell the barber you don't like the haircut. Give it a listen. Dragon Ball 4 Life - Fandom Spotlite | Podcast on Spotify