We sit down with D-YAMA to talk about how he got into music and started the iconic MOGRA nightclub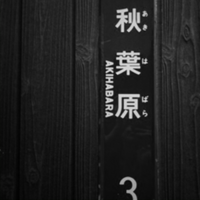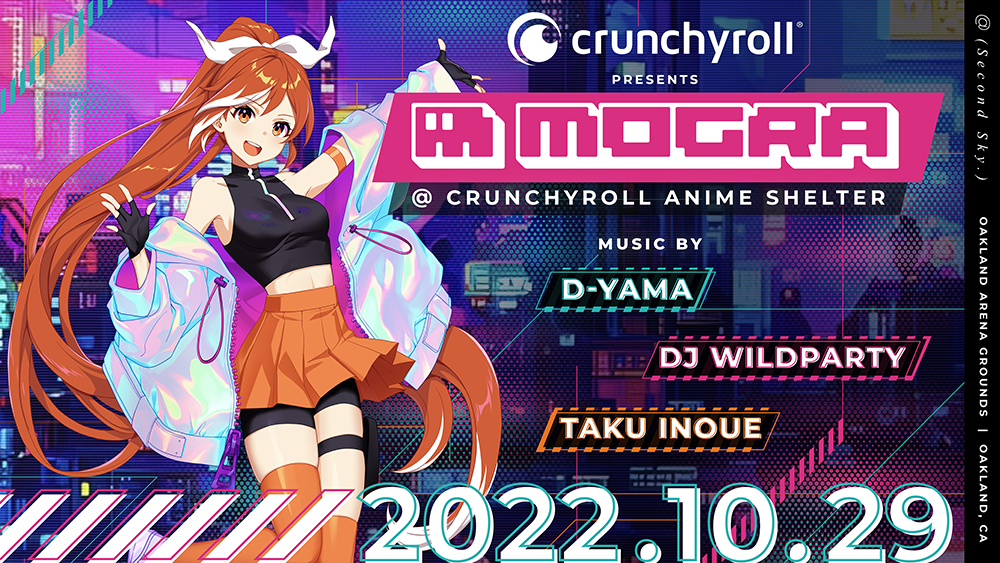 Music is central to the anime fan experience: nothing gets your blood pumping like a good anime OP! In Tokyo's Akihabara area, the world capital of otaku culture, there is a nightclub called MOGRA that plays nonstop anime, idol, game, and general pop culture music all night long. We had the opportunity to talk with founder and DJ D-YAMA, about how he founded MOGRA, his favorite anime, and what he hopes people get out of a visit to his nightclub.
---
Crunchyroll: Could you please introduce yourself for our readers?
D-YAMA: Hello, I'm D-YAMA. I'm the president of MOGRA Inc., and I work as an event producer and a DJ.
I mainly DJ at the clubs in Tokyo, and I used to be a support DJ for Mami Kawada, the anime song singer.

What are 5 anime that could describe your personal taste as a fan?

D-YAMA: When I was a little child, I used to love the anime that came out in the 80's called Sherlock Hound. (And I still love it!) This series is based on Sherlock Holmes by Sir Arthur Conan Doyle, with all characters depicted as anthropomorphic dogs. I loved this series as a young child, and I watched it repeatedly until the videotape wore out. And to my surprise, this anime was directed by Hayao Miyazaki.

Another anime by Hayao Miyazaki called Lupin III: Castle of Cagliostro was another anime film that influenced me.
Its music, world view, story, characters, everything about it was so cool. This amazing film makes me want to revisit it every now and then.

Once I got older, my taste for anime changed, and I came to like serious and dark titles. Elfen Lied is one of my favorites. Initially, I thought it was a love comedy like Love Hina, then extremely violent scenes started to show up and that took me by surprise.

I also like stories where girls make untiring efforts toward something with dedication, so I love Tamako Market and Tamako Love Story so much. I never get tired of watching them, and every time I watch them, I cry. Porter said he likes these titles, so I want to recommend this anime to anyone and everyone.

Another series I love is a Japanese anime geared toward children called Pretty Cure. Among the whole franchise, my biggest favorite is definitely Smile PreCure! This is truly one of the best anime. It teaches you everything you need to know in life. If you're reading this interview, then you must watch this.

There are others like Please Teacher!, Waiting in the Summer, Shakugan no Shana... The list goes on. (Among recent titles, Cyberpunk: Edgerunners was truly incredible.)
How would you describe MOGRA to someone who is unfamiliar with it?

D-YAMA: MOGRA is a DJ club, located in Akihabara, Tokyo. At MOGRA, you can enjoy all types of music from anime songs, club music, J-POP, K-POP to game sounds. It's an intimate space with the capacity of 150 people or so, but we can stream our events in real time via Twitch at twitch.tv/mogra, so people all over the world can enjoy MOGRA.
There are various styles of DJs at MOGRA, so some use anime songs as is, others use bootleg versions of anime songs. Different events offer completely different ways to enjoy music.

Our Countdown Party MOGRA Anniversary Party that features our popular DJs such as TAKU INOUE, kz(livetune), and DJ WILDPARTY are widely popular. If you'd like to stop by, please don't forget to bring your passport as your ID!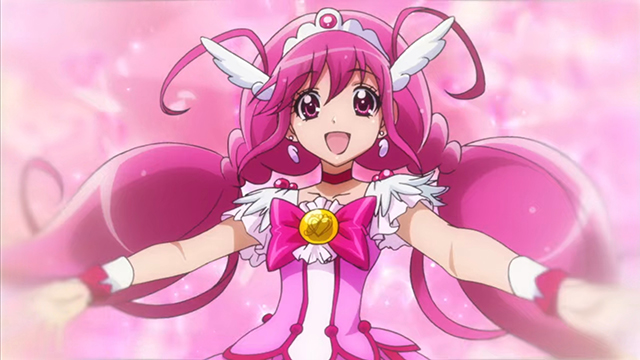 Image via Netflix
How did you first get the idea to open a club? What were you doing before opening MOGRA?
D-YAMA: Around 2007, French electro and electro house were trending in clubs in Tokyo. Labels such as Ed Banger Records, KITSUNE, Modular Recordings were popular, and I started to DJ because I was influenced by these types of music. I used to check the latest trend of music overseas on the internet, but back then, the internet was full of chaotic, interesting content. So I took more time checking out silly videos on Niconico everyday than finding music. [ nigs]
When I found anime MAD videos and listened to music of Hatsune Miku and the Touhou Project, it occurred to me that it would be really fun to DJ with their music. That's how my DJ career started in a true sense. From then on, I started DJing at clubs in Tokyo and Kanagawa every weekend, and I was scouted in 2008 to start MOGRA.

Could you tell us the story that led to MOGRA's opening? How were you able to raise money and find other DJs?
D-YAMA: MOGRA was the first project of DEARSTAGE Inc., a company I joined in 2009. This company produced idols and managed entertainment bars in Akihabara, but the president had a new idea to create a club in Akihabara and wanted my help, so I immediately said yes. I was 21 years old at the time, hopping jobs from web design to staffing at an izakaya, to installing glass at construction sites, among other odd jobs while DJing as a hobby, so I got into this casually, thinking "How awesome would it be to make money by being a DJ?" [laughs] When we started out, we didn't have a lot of DJs that could play in MOGRA style, so it was hard to produce events. But my old friends like kz(livetune) and DJ Nemukyun (Nemu Yumemi, a former Denpagumi. Inc member) helped me out, and those who appreciated what MOGRA had to offer, like Naohiro Yako gave me ideas on how we could upgrade MOGRA, and we grew rapidly. All of my long-time friends tell me they thought MOGRA would close within a year. [laughs]

Are there any DJs or musicians that you would cite as major influences?
D-YAMA: There aren't many, but if I had to give one, I'd say DJ WILDPARTY. Not only are we the same age, and have similar playstyles, but he is very stoic toward DJing, and his play is powerful and cool. I don't want to lose to him, but at the same time, I want to support him so he can be a star DJ. I respect him. I'd never tell him that, though. [laughs]
We were supposed to play together at second sky2022, but unfortunately we ran into it was canceled because of the issues with visas, so that was very disappointing. If there's a chance next year, I hope he's invited again so everyone can see him DJ.
What is your all-time favorite OP or OST?
D-YAMA: I love "sign" and "Vidro Moyou" from Waiting in the Summer. The music is great, as well as the visual. I love it so much that I even visited Komoro city, Nagano prefecture, which inspired the visual, to take photos. The music is produced by I've Sound, and their creators are all so fantastic, so please check them out.

DJ Not Porter Robinson has made a few appearances at MOGRA… How did you first meet Porter Robinson?
D-YAMA: I became friends with him such a long time ago, so I don't remember clearly. I believe it was in 2015, DJ WILDPARTY and Porter became friends, and Porter asked to see Anison DJ, so DJ WILDPARTY brought him to a long-established anime song DJ club called Tsuki Akari Yume Terasu in Kawasaki.

Porter enjoyed it very much, we became friends, and ever since then, every time he came to Japan, we'd go to eat yakiniku or sushi or to an izakaya together.
Before "Shelter" was released, he told me about how he was going to commission the MV to a famous Japanese anime studio, and I told him he was crazy! [laughs]

I don't know much about DJ Not Porter Robinson, because he is a totally different person from Porter Robinson. [laughs]

What do you hope people get from a visit to MOGRA? Are there any specific feelings or emotions you hope people will leave with?
D-YAMA: MOGRA's DJs are all very talented, so if you love music, then you will enjoy MOGRA. You will hear a variety of anime music, one after the other, as if it's one continuous song, while still keeping the worldview and the story of each anime. This is something you can only experience at MOGRA. So I hope you come to MOGRA and enjoy one-of-a-kind music experience that can only be offered at MOGRA.

What about anime and music do you think resonates with people so deeply?
D-YAMA: What makes an anime series great is when you can sense the creators' emotions and feelings from the series. A great example of this is Tamako Love Story. From the voice actors' performances, to music, to visuals, everything is so beautiful, and I cry every time I watch it because it touches my heart. It's probably the messages from the creators and everything they pour into the work that resonate with me.

Do you have any final message for fans of you, MOGRA, or Second Sky across the world?
D-YAMA: It was only two sets, but I saw many people having fun from the DJ booth, so I enjoyed playing myself. The audience at Second Sky is the best! I didn't have time to check my play on social media while I was in the U.S., so please upload it on Instagram Stories if you have any!

I'm bummed that DJ WILDPARTY couldn't come, but we want to come back next year! So send in your requests to Porter and the Crunchyroll team and request the MOGRA crew for next year! [laughs] Lastly, thank you for having me, Porter! Let's hang out again soon!
---

---
Cayla Coats is the Editorial Partnerships Manager for Crunchyroll News. She tweets @ceicocat and you can watch her rarely updated YouTube channel here!