Shingo Yamashita crafted a bonkers opening worthy of Chainsaw Man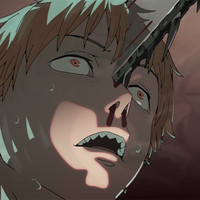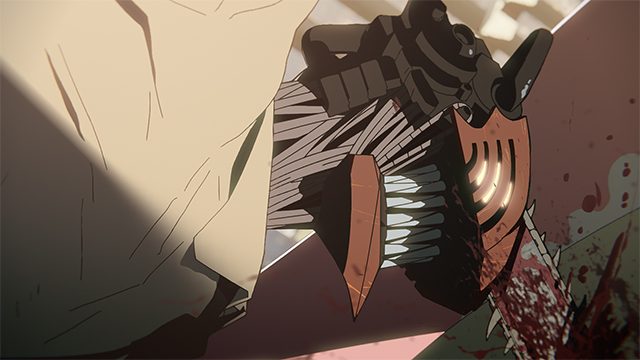 Chainsaw Man's first episode finally brought the spectacle of Tatsuki Fujimoto's manga to the anime realm, giving us an extravagant treat. As part of that, the series delivered an opening theme animation from one of the best anime directors in the industry today, full of some of the best callbacks to Hollywood films and manga past.
But before we get to Shingo Yamashita and his team, just enjoy the balls-to-the-wall crazy opening set to Kenshi Yonezu's "KICK BACK":
Shingo Yamashita's Newly Named Short Form Team
Given that the production for Chainsaw Man was born out of the team behind JUJUTSU KAISEN', it should come as no surprise the producers at MAPPA tapped Shingo Yamashita, who helmed both openings for JUJUTSU KAISEN', to work his magic on the man with a devil inside him (compared to, ya know, the man with a curse inside him).
At this point in the man's career, a Yamashita-directed opening or ending should be easy to spot. He has a unique take on his use of colors, shadowing and camera movement that makes even the motion of the characters portrayed an instant, recognizable trademark of his work – even if each of those aspects is utilized uniquely for each of his productions.
This can make Yamashita appear as a one-man super team: He not only directs but storyboards and dabbles in the photography department which is how he seems to always achieve his trademark look and work on the CGI to deliver fantastically fluid animation. You can see this not only in the JUJUTSU KAISEN' openings, but also in the second opening to Ranking of Kings which was also helmed by Yamashita and his team. In contrast, Yamashita also directed and storyboarded the opening for Urusei Yatsura this season, which has a lot of his trademark flair.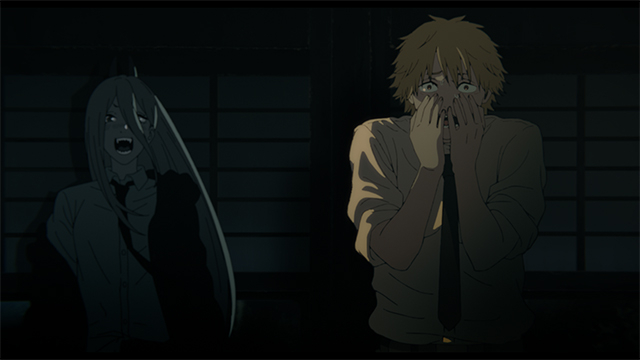 But, nobody is nothing without their team and this is where things get interesting for Yamashita – at least this season. Debuting along with Chainsaw Man and Urusei Yatsura is Kuromato, a sub-team inside Studio Colorido headed by Yamashita. While Yamashita has said for years he is focusing on short pieces of animation — even within his Twitter bio which reads"If you have short-form work after 2024, please email us" — it's interesting to see that he's finally formed a named team for this one task, which seem to all share similar staff members for certain roles, Chainsaw Man included.
The Animators Behind Chainsaw Man's Opening
One of those animators is Moaang, who regularly appears alongside Yamashita in various assisting and key animation roles. Moaang not only worked with Yamashita as an animation director on JUJUTSU KAISEN's openings but also led the animation direction on the fifth episode of Yamashita's Pokémon Twilight Wings net animation. The fifth episode was one of the only ones to have Yamashita be hands-off on it, trusting Moaang to deliver Yamashita's style without him. Moaang has gained so much support from his peers that even famed ex-Kyoto Animation director Naoko Yamada let him be part of her team for the opening of The Heike Story.
For Chainsaw Man, Moaang is credited both as an assistant key animator on the opening and a main key animator in the first episode. Luckily for us, Moaang posted some of his work on his Twitter account, showcasing his clean keyframes and how well he is able to match Yamashita's trademark lighting. He even confirmed that the Pulp Fiction reference was fully hand drawn!
Moaang was also the one to redraw one of my personal favorite frames from the original manga, "Smart" Power.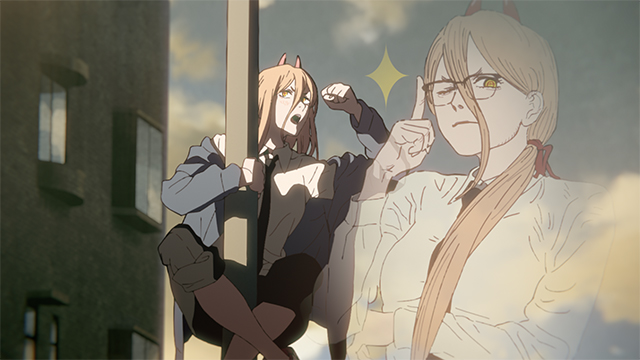 #chainsawman #チェンソーマン pic.twitter.com/91FVvKvkvm

— もああん Moaang (@unchng_sTin) October 12, 2022
October 12, 2022
October 12, 2022
Vercreek is another animator who worked on the Chainsaw Man opening, previously working on key animation on the second Ranking of Kings opening with Yamashita. But most people would know Vercreek for nearly solo key animating that rap battle ending "My Nonfiction" from the third season of Kaguya-sama: Love is War. What's interesting about the ending is the use of lighting as a secondary effect on the animation and using the shadow as the main "light" for the characters, a technique used a lot in Yamashita-directed animation.
かぐや様は告らせたい-ウルトラロマンティック様特殊ed2 「My Nonfiction」

ここに原画と大ラフの写真があります、作画監督を担当しました。 ご視聴ありがとうございます!!#かぐや様 pic.twitter.com/9eTPWBzikx

— Vercreek (@Vercreek) May 10, 2022
Yamashita continues his love for web gen animators by picking up long-time Chainsaw Man fan and Castlevania animator Tam Lu to animate one of the most stylized scenes in the opening: Chainsaw Man ripping his way through a devil in a scene not too dissimilar to a cut in Yamashita's own Naruto Shippuden opening animation, Unit 01 ripping through an angel in Neon Genesis Evangelion episode 16 and even a piece of animation Lu did personally.
my work on the chainsaw man opening! pic.twitter.com/nUUxUkQPwN

— tam lu (@tml096) October 26, 2022
Bamboo is a company name you'll also see pop up along Yamashita a lot, more specifically Takuya Munemasa, who is credited on Chainsaw Man as an assistant art director and Yusuke Takeda as the art director. Both are usually credited under Bamboo as their business, working on JUJUTSU KAISEN's openings and Pokémon Twilight Wings. While Munemasa has only worked on a few other series in his shorter career, such as Fruits Basket and Vivy: Fluorite Eye's Song, Takeda has such a wide array of series backgrounds to his name from Neon Genesis Evangelion to Shirobako and even Vinland Saga. All of these are known to have gorgeous background art that works to emphasize the tone of the anime they're used in.
Fujimoto's Hand on the Chainsaw Man anime
It would be silly of me to not talk about the elephant in the room, or at least in this case the giant ass Fujimoto explosion that we're all Hollywood walking away from – the references. Everyone on the internet has dissected the opening for all of the parallels to their works and certain character motivations, so there's no need to list them all, instead highlighting why and how.
It's no secret Chainsaw Man manga creator Tatsuki Fujimoto is a huge film buff; just read Goodbye, Eri or Fire Punch to see how much the man loves cinema. That's why it was not a huge surprise to see a countless number of films referenced in the opening, both thematically and sometimes very on the nose (looking at the obvious Thor: Love and Thunder nod).
But to get this many references in the opening meant only one thing, Fujimoto was working closely with the anime team to craft it to his liking (as well as Yamashita's of course, who also isn't afraid to put a reference or two in his works, see Urusei Yatsura).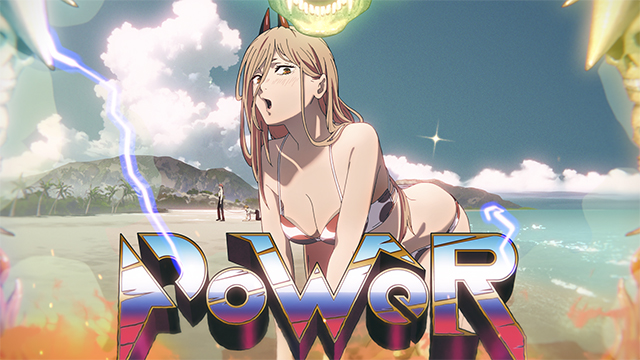 This close teamwork was confirmed by Chainsaw Man manga editor Shihei Lin, who said on Twitter that Fujimoto has been involved in nearly every aspect of production and worked closely with the team at MAPPA with direct meetings.
One of those aspects was the music. The opening "KICK BACK" was written, composed and sung by one of Japan's biggest artists at the moment, Kenshi Yonezu, and features a sample from legendary idol group Morning Musume' single "Souda! We're ALIVE." The lyric, "doryoku, mirai, A BEAUTIFUL STAR (effort, future, A BEAUTIFUL STAR)", sounds very idol-esque and when paired heard in the 2002 single is very Morning Musume but also fits perfectly in "KICK BACK," flipping the much hopeful meaning into a dire one.
Yonezu had to get permission to use the line and sample from Tsunku, the original lyricist of the single, who wrote on his personal blog about the situation and how he couldn't understand why such a famous artist wanted to license the song as a tie-in to for an anime. After being curious about why, the lyricist threw up his hands and didn't care, but wouldn't say no. When Yonezu's single was finished and sent to the lyricist's office, he apparently had a blank expression on his face and wrote "the sheer mass of talent is truly frightening." Yonezu has that effect on people.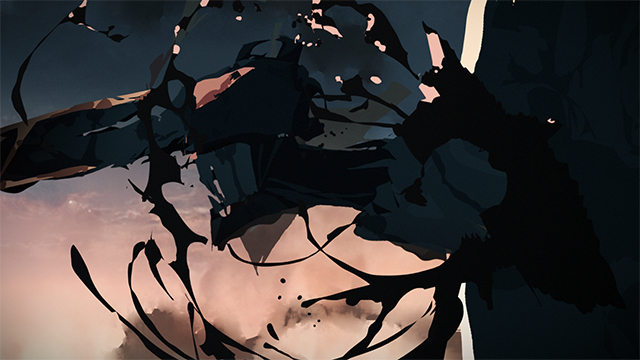 Each week, that riff of the bass as the opening begins sets the tone for not only the opening itself but the next 20 minutes of your life as you experience Chainsaw Man and we have the entire team behind it to thank for that.

---
Daryl Harding is a Senior Japan Correspondent for Crunchyroll News. He also runs a YouTube channel about Japan stuff called TheDoctorDazza, tweets at @DoctorDazza, and posts photos of his travels on Instagram. Woof.