Two fantastic series that take two different approaches to soccer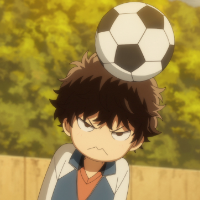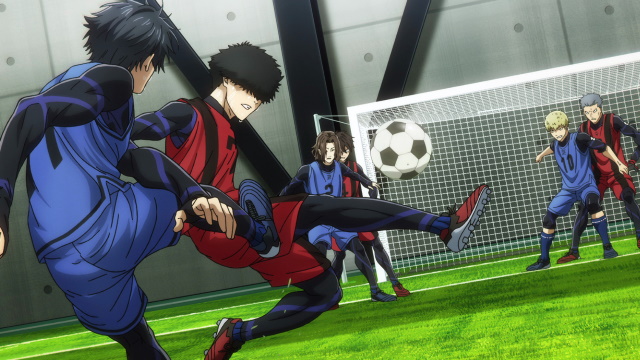 Soccer fans have a lot to look forward to in any given championship season. There will be underdog stories, upsets, drama, and plenty of "what-just-happened" moments to go around, which are all ingredients for the perfect sports anime recipe. There are two that premiered in 2022 that show a different side of the sport from the eyes of teenage soccer superstars in the making. Aoashi wrapped up in September and BLUELOCK is currently airing, and both shows have rekindled my passion for the sport.
Whether you're a lifelong soccer fan or don't know the offside rule, BLUELOCK and Aoashi are excellent series to watch. Though the shows are made for soccer fans, technical concepts are often broken down to introduce new viewers to the sport. Both shows are faithful to the sport and make subtle (and not-so-subtle) references to soccer greats from the past and present.
RELATED: Create Your Ultimate Soccer Anime Dream Team
In both shows, the protagonist is an underdog with latent soccer abilities that are incrementally uncovered as the series progresses. It's a sports anime formula as old as time, but that doesn't make it any less enjoyable. Still, while the shows have many similarities, each player's journey couldn't be more different.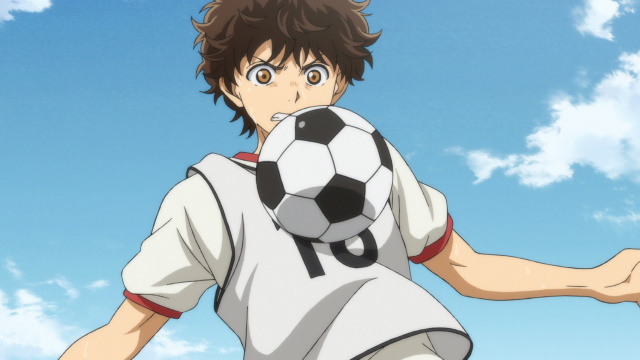 In Aoashi, Ashito is your classic big-fish-in-a-small-pond character who has a serious condition… the boy is a textbook ball hogger. His current team doesn't mind too much because they're all very bad, but it's caused problems for Ashito before. It's made it difficult for him to evolve as a player, with his single-minded focus on getting the goal stunting his other skills. Eventually, he manages to catch the eye of a hotshot coach named Tatsuya Fukuda who extends an invitation to try out for Tokyo City Esperion, one of the best teams in the country.
Ashito, now surrounded by the best talent in Japan, quickly finds out he's not as good as he thought. His ball-hogging is not taken well at the tryouts, putting him in a tough spot with other players who don't want to pass to Ashito. Still, he scores a crucial goal in a scrimmage that lands him a spot on the youth academy team. From there, Ashito navigates the social politics of the youth academy, simultaneously trying to make new friends and better himself as a player.
RELATED: 5 Anime Where the MC Works Hard for Their Dream
While Aoashi is the type of feel-good sports anime that inspires, BLUELOCK is the complete opposite. The series, which debuted this season, is still developing, but it's an altogether different kind of sports anime. Where Aoashi is warm and lower-paced, BLUELOCK is cold and full of adrenaline.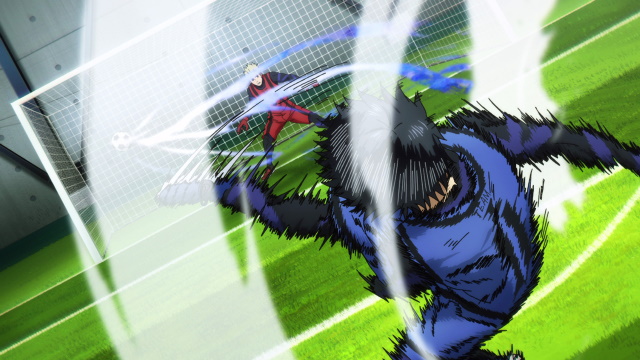 In BLUELOCK, Japan's best strikers are given an opportunity to become the best in the world. In exchange, they have to live in a special facility and relinquish their right to join the national team if they fail the program. Because only one player will ultimately become the best, most players outright refuse to be part of this idea until series protagonist Yoichi Isagi dramatically announces that he's joining. The fear of missing out drives every other striker in the room to follow his lead.
RELATED: Which BLUELOCK Striker Are You Most Like?
Isagi jumps at the opportunity because Jinpachi Ego, the project's founder, says strikers should be selfish. This ignites something in Isagi, who just recently lost his team a spot in the championship game. Instead of taking the shot in the closing seconds of a crucial game, he passed it to another teammate who missed the goal. In Isagi's eyes, his selflessness cost the team his game, prompting him to rethink his mindset and become more selfish as a player.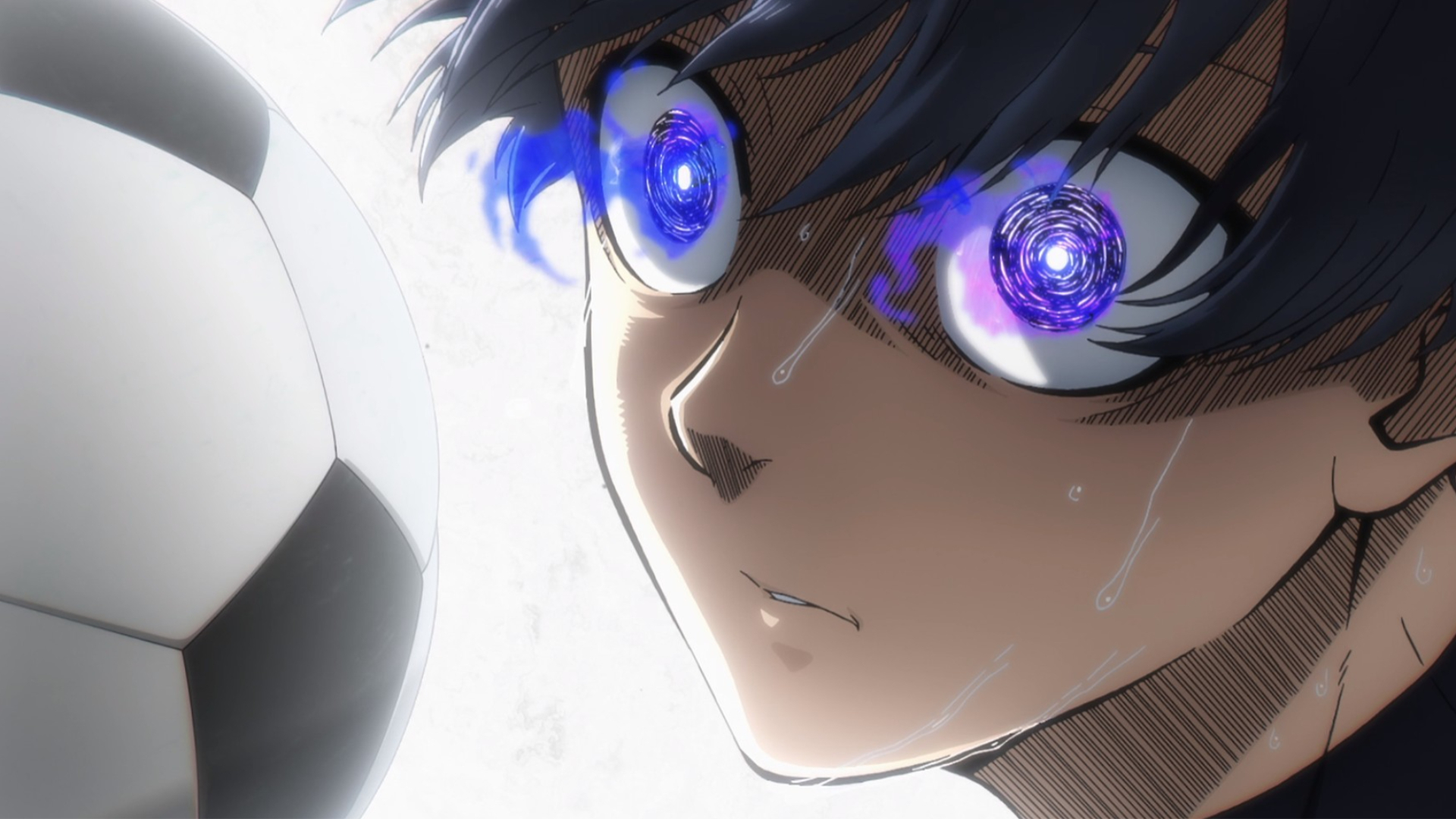 Unlike Aoashi (where Ashito has to become a team player) Isagi has to become a ball-hogging "me me me" kind of player. That mentality makes the entire premise of the show extremely cutthroat. While I won't get into spoilers, Isagi's first challenge with his team is to play hot potato with a soccer ball. The last player to touch the ball is immediately expelled from the program. This ends with Isagi making a last-minute decision based on pure selfishness — which has consequences. And that's just the beginning as every subsequent episode subjects the players to increasingly volatile situations.
Ironically, the things seen as negatives in Aoashi are suddenly seen as a necessity in BLUELOCK.
RELATED: BLUELOCK Episode 1 Puts the 'I' in Team and I Love It
As a lapsed soccer fan who hasn't seen a minute of play in a while, both of these shows have brought the sport back into my life. Though Aoashi moves at a slower pace and isn't as high-stakes, I still enjoy the moment-to-moment, slice-of-life nature of the show. The way the show explores the journey of a professional player through the perspective of a youth academy feels new and exciting.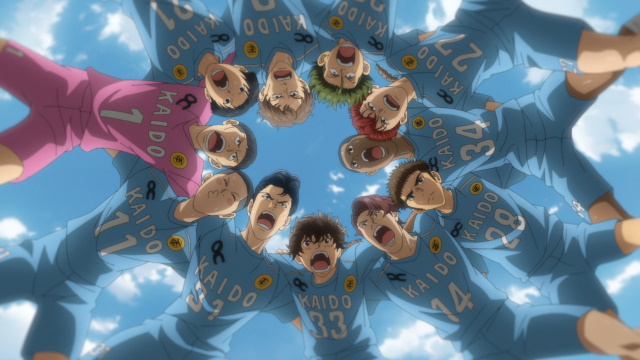 For me, Aoashi is the quintessential sports anime. Ashito, the lovable main character with an almost inhuman dedication to better himself, begins to improve rapidly. He wins over teammates that were initially cold to him and his star begins to rise within the eyes of the coaching staff who see promise in the young prodigy.
In comparison, BLUELOCK is part prison, part high school, part battle royale, and fully one of the best shows this season. It's a pressure cooker that produces incredible moments of betrayal and one-upmanship, showing a different side to soccer — and sports in general — that isn't usually highlighted as a key to success. BLUELOCK is a gripping, nail-biter of a show that I can't look away from. I never know what to expect but the series always delivers.
RELATED: 5 Psychological Subversive Sports Anime to Watch
If you're a soccer fan that's been on the sidelines for the past few years, these two series might rekindle that love for the beautiful sport as they did for me.