2022 had some great JRPGs and so here's a list of the 10 best ones you should play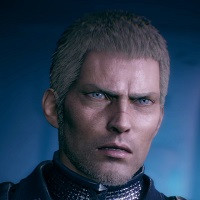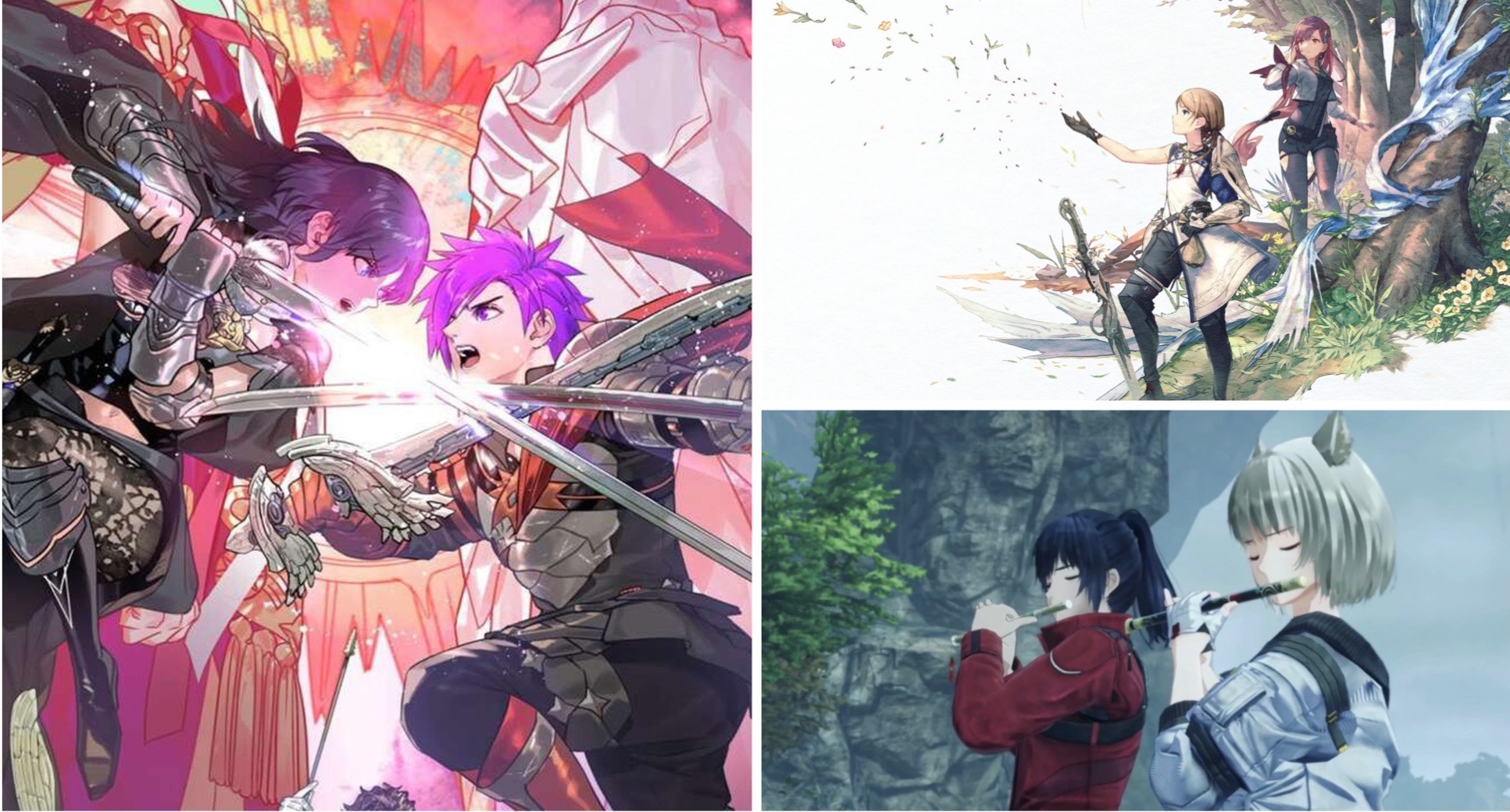 Every year is a great year for JRPGs and 2022 is no different. In fact, 2022 was particularly loaded with strategy RPG games like Tactics Ogre: Reborn, Relayer and the Front Mission 1 remake. Square Enix also released so many games this year, especially toward the latter half, such as Dragon Quest Treasures and Romancing SaGa -Minstrel Song- Remastered. I sometimes even lost track of the company's release schedule!
The JRPG category includes many sub-genres of different kinds of games. There's everything from farming simulators to massive open-world RPGs. Here are my 10 best JRPG games of 2022.
Harvestella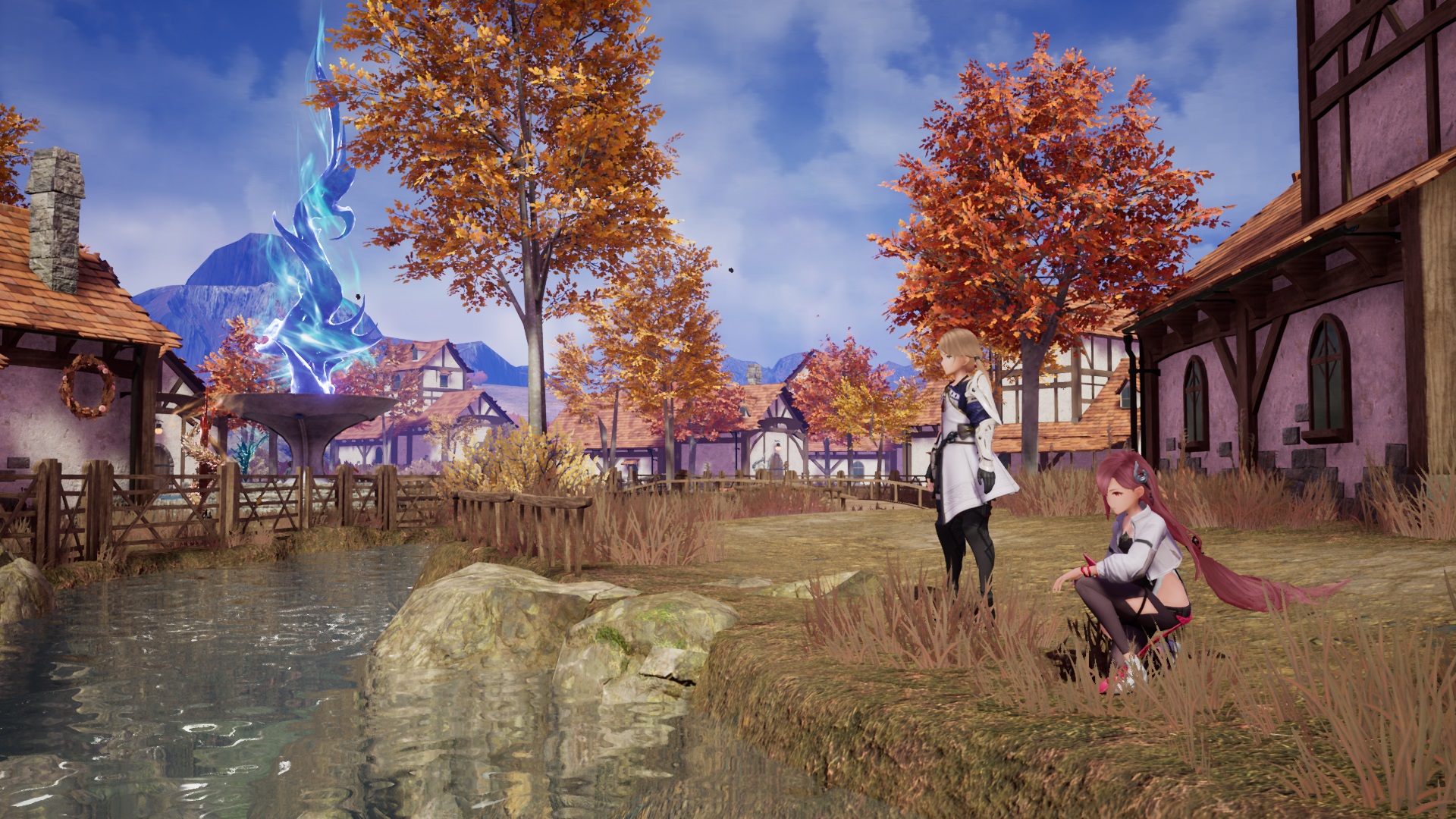 Image Source: Square Enix
Harvestella is an interesting mix of an RPG and a farming simulator. The game follows the player through the Quietus, a period of time when crops die and people can't leave their homes. By growing crops and building farm equipment, the player will be able to fund their journey to stop the Quietus once and for all.
RELATED: The Legend of Zelda: Tears of the Kingdom Release Date and More Revealed During Nintendo Direct
The game leans more toward the RPG side than the farming simulator side, which works to its benefit. The combat is rather straightforward and sometimes even basic, but it's the gameplay loop of growing crops to sell, becoming stronger, and exploring more of the world that makes Harvestella such a comforting game.
Harvestella is available on PC and Nintendo Switch.
---

Atelier Sophie 2: The Alchemist of the Mysterious Dream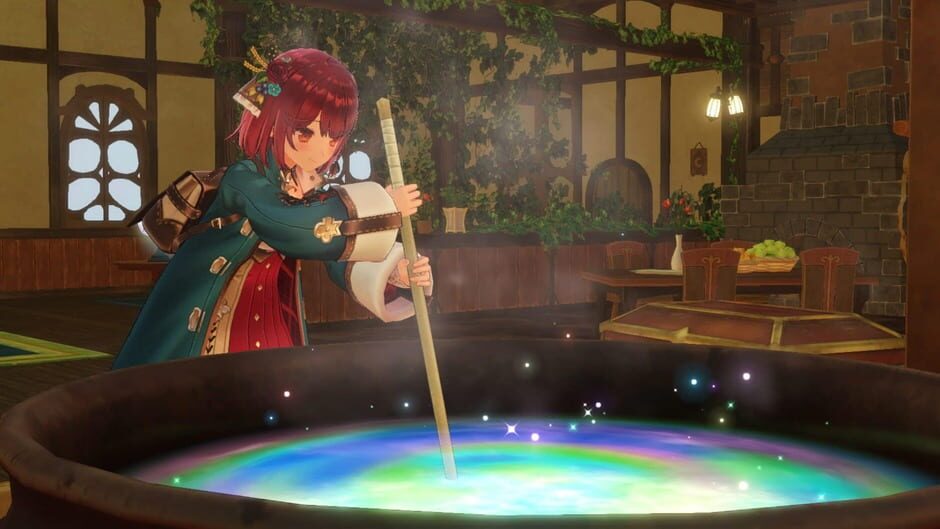 Image Source: Koei Tecmo
This is the direct sequel to 2015's Atelier Sophie: The Alchemist of the Mysterious Book. It follows Sophie and her friend Plachta as they journey to another town, only to get whisked away to another world. Now in a new place called Erde Wiege, Sophie must find a way back to her home.
RELATED: Enter the Mysterious Dream in Atelier Sophie 2 Launch Trailer
Atelier Sophie 2 is a great improvement over the first game, especially in the gameplay department. Its turn-based battle system has been one of the most engaging types I've ever played, with all six party members able to switch between the frontline and backline in the middle of attacking enemies. The franchise's focus on alchemy is as strong as ever, providing players with plenty of items and weapons to make.
Atelier Sophie 2: The Alchemist of the Mysterious Dream is available for PC, PlayStation 4 and Nintendo Switch.
---
Soul Hackers 2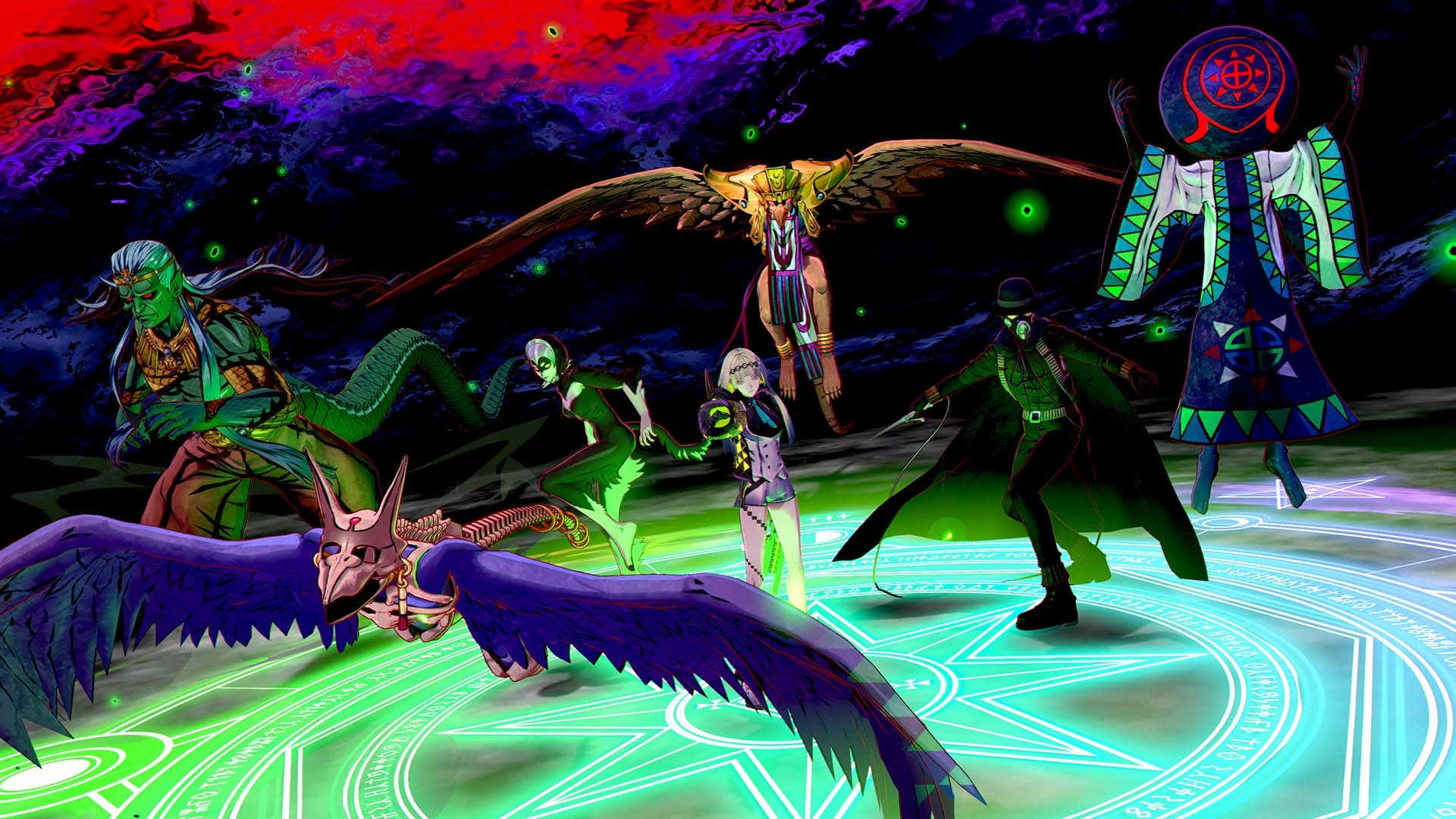 Image Source: Atlus/Sega
Soul Hackers 2 takes a more cyberpunk approach to the JRPG genre. Ringo and Figue are agents of the artificial intelligence named Aion which foresees Earth's impending doom and sends them to prevent it from happening. They recruit different allies and demons to help their cause.
RELATED: Combat Mastery Awaits in New Soul Hackers 2 Trailer
Much like Atlus' other games, most notably Persona, Soul Hackers 2 has a turn-based battle system where the player will have to take advantage of enemy weaknesses in order to get the upper hand. It has incredibly engaging gameplay and Ringo's inquisitive personality makes her a delightful protagonist to be around.
Soul Hackers 2 is available on PC, PlayStation and Xbox.
---
Star Ocean: The Divine Force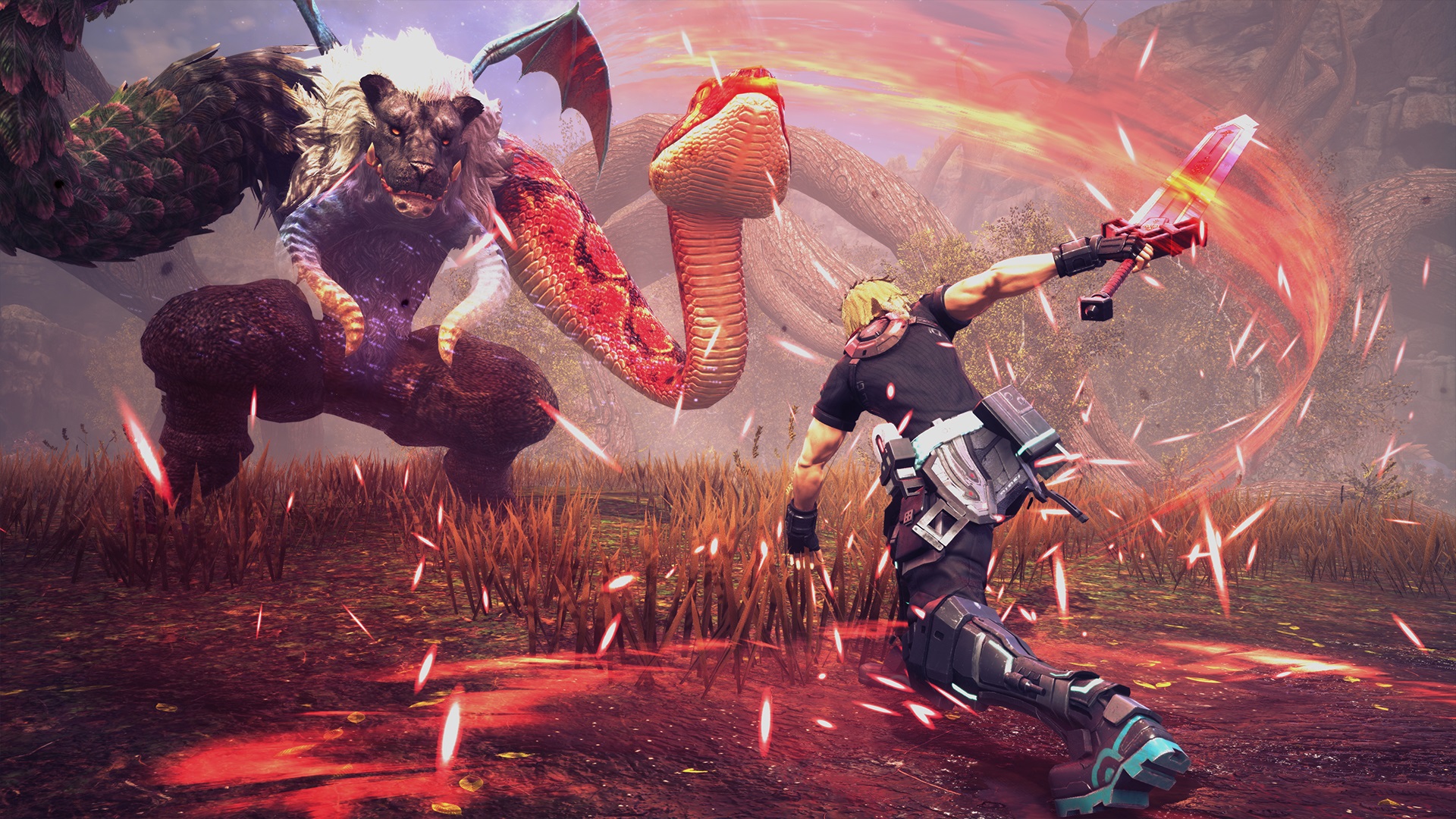 Image Source: Square Enix
When Raymond Lawrence's space cargo ship gets shot down, he crashlands on Aster IV, a medieval planet filled with knights and kingdoms. With Laeticia Aucerius' help, Raymond must find a way off the planet and back home while assisting with the political issues native to her home.
RELATED: Star Ocean: The Divine Force Reveals Opening Movie Featuring HYDE
Like past Star Ocean entries, The Divine Force has a fun real-time combat system where Raymond and his allies can execute flashy attacks to decimate enemies. The game has adopted a pseudo-open-world structure where players can explore and fly around the various environments on Aster IV.
Star Ocean: The Divine Force is available on PC, PlayStation and Xbox.
---
Stranger of Paradise: Final Fantasy Origin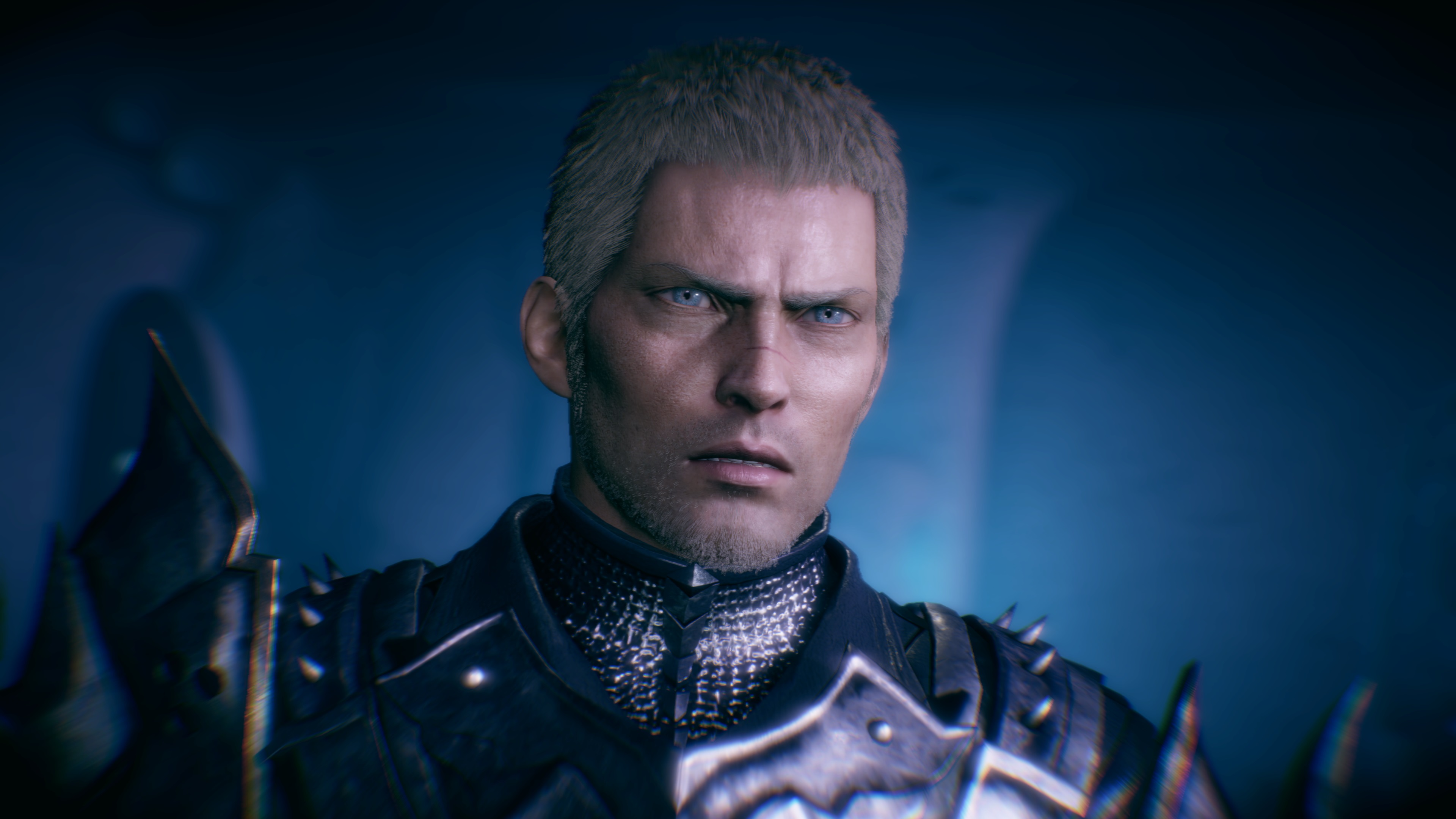 Source Image: Square Enix
Stranger of Paradise is a sort of darker reimagining of the very first Final Fantasy game. Chronicling the story of a man named Jack and his companions as they are tasked with defeating an entity named Chaos and restoring peace to the kingdom of Cornelia.
RELATED: Crunchyroll News Staff Picks Their Favorite Games of the Year
Here, Square Enix partnered with Koei Tecmo and Team Ninja to make a game that plays like a mix of Nioh and Ninja Gaiden. Its real-time battle system is exhilarating and fun with a plethora of classic Final Fantasy jobs like Monk and Dragoon for Jack and his allies to equip. Stranger of Paradise also has become a bit of an internet meme through Jack, who won't shut up about wanting to destroy Chaos.
Stranger of Paradise: Final Fantasy Origin is available on PC, PlayStation and Xbox.
---
Triangle Strategy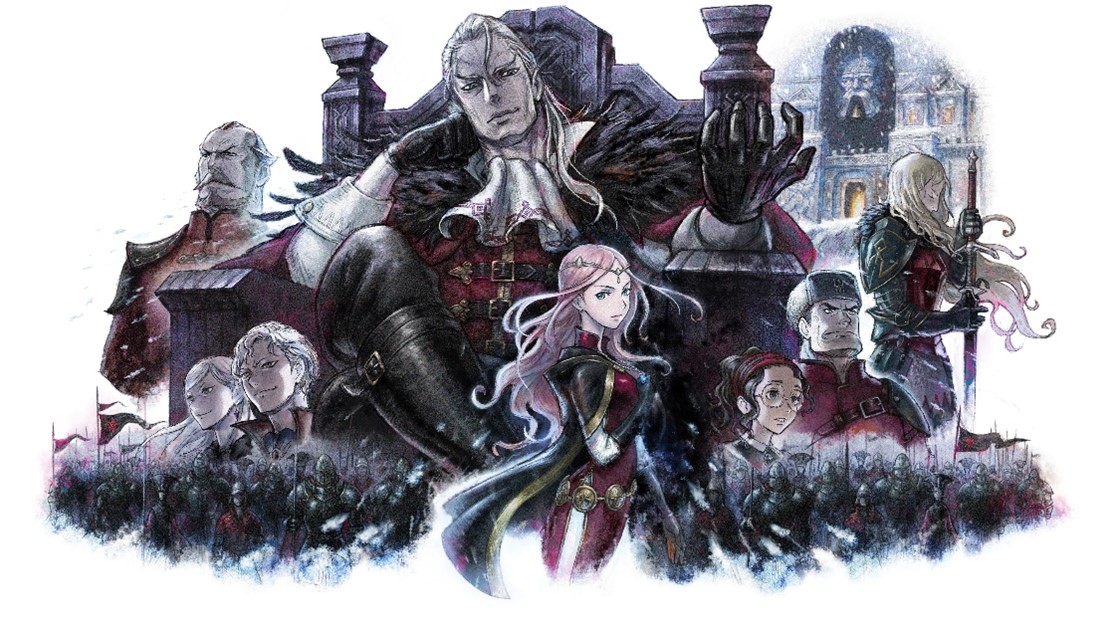 Image Source: Square Enix
Triangle Strategy takes place in Norzelia, where three nations, Aesfrost, Hyzante and Glenbrook, fight over the resources of salt and iron. Serenoa Wolffort and his group of allies navigate between delicate political tensions.
RELATED: Which Anime God Should Kratos Fight After God Of War Ragnarok?
The game stands out with its gorgeous 2D-3D art style and multiple endings. Serenoa uses the Scales of Conviction to handle major plot points and players can end up on wildly interesting and different paths depending on the choices they make during these events. The in-depth strategic tactics gameplay is engaging and is coupled with straightforward upgrade paths for your allies.
Triangle Strategy is available on Nintendo Switch and PC.
---

AI: The Somnium Files -Nirvana Initiative-
Image Source: Spike Chunsoft
Kotaro Uchikoshi is best known for writing the amazing Zero Escape series and 2019's AI: The Somnium Files — a mind-bending mystery adventure game with high sci-fi concepts and storytelling.
RELATED: AI: The Somnium Files - Nirvana Initiative Shows off new Gameplay Trailer
In this sequel, Nirvana Initiative, Ryuki and Mizuki untangle a wild string of serial killings involving victims being sliced perfectly, while different halves appear years later. It's mostly a visual novel-style adventure, but there are plenty of puzzles to solve and creative narrative twists to experience.
AI: The Somnium Files -Nirvana Initiative- is available for PC, PlayStation 4, Nintendo Switch and Xbox One.
---
Fire Emblem Warriors: Three Hopes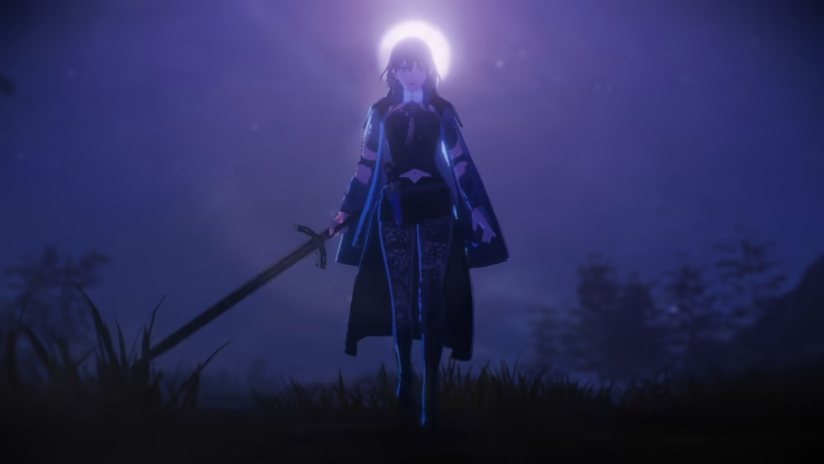 Image Source: Nintendo
Omega Force and Koei Tecmo have been known for their Dynasty Warriors-style games, ones where you play as a singular character and wipe out crowds of faceless enemies. They've brought that style of gameplay back with Fire Emblem Warriors: Three Hopes. The game takes place in an alternate timeline where Byleth, the protagonist in Three Houses, becomes the antagonist. Now, you play as the mercenary, Shez.
RELATED: Fire Emblem Warriors: Three Hopes Trailer Rumbles on Rival Turf as Demo Launches
This one was surprisingly excellent considering the first Fire Emblem Warriors wasn't very good. However, the Three Houses tie-in is exactly what this new entry needed. Three Hopes has a fun real-time battle system and sometimes even handles relationship-building between its eclectic cast of characters better than Three Houses itself.
Fire Emblem Warriors: Three Hopes is available exclusively on Nintendo Switch.
---

The Legend of Heroes: Trails from Zero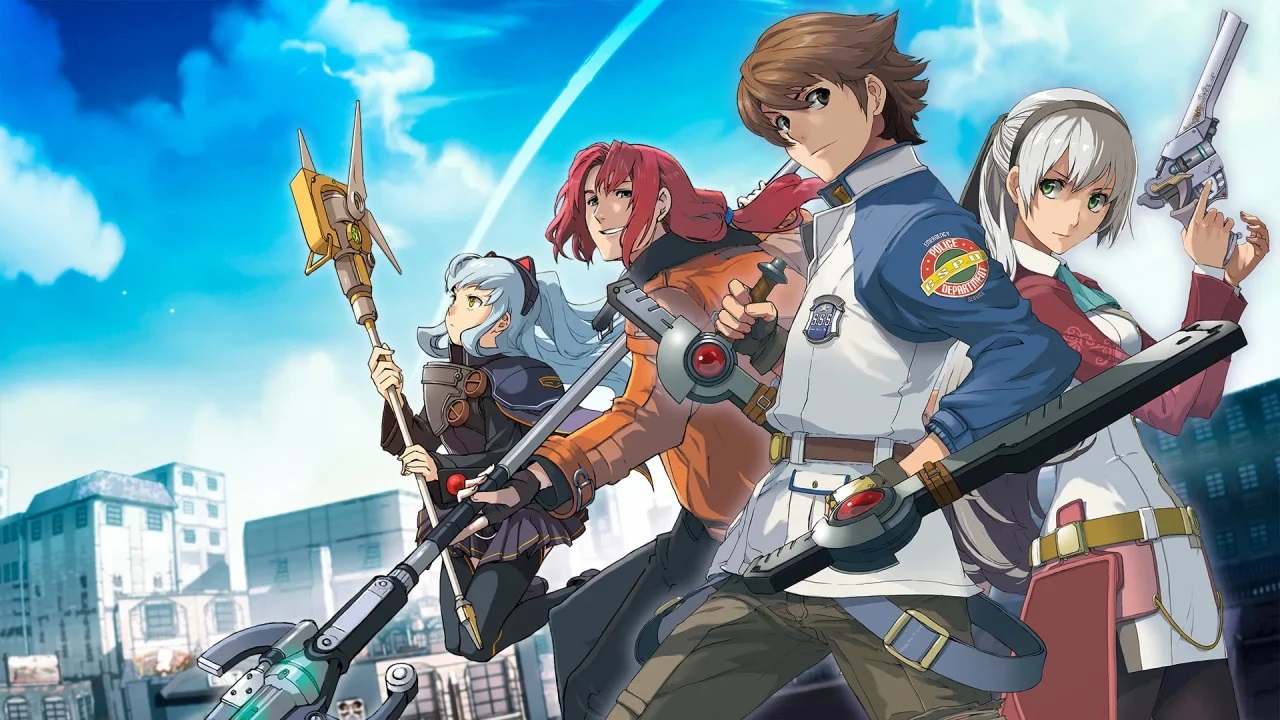 Image Source: Falcom
After more than a decade, The Legend of Heroes: Trails from Zero has finally made its way outside of Japan. Developed by Falcom and localized by NIS, Trails from Zero features the Special Support Squad, a group of four individuals tasked with uncovering the dark truth of Crossbell City's underbelly.
RELATED: Buckle Up for Battles in The Legend of Heroes: Trails from Zero Trailer
Trails from Zero has a politically charged narrative while offering some of the most dynamic turn-based combat in the genre. The game has plenty of thoughtful side quests that allow you to explore Crossbell's history and learn more about the citizens that inhabit it. Its direct sequel, Trails to Azure, is scheduled to launch on March 14, 2023.
The Legend of Heroes: Trails from Zero is available now on PC, PlayStation 4 and Nintendo Switch.
---
Xenoblade Chronicles 3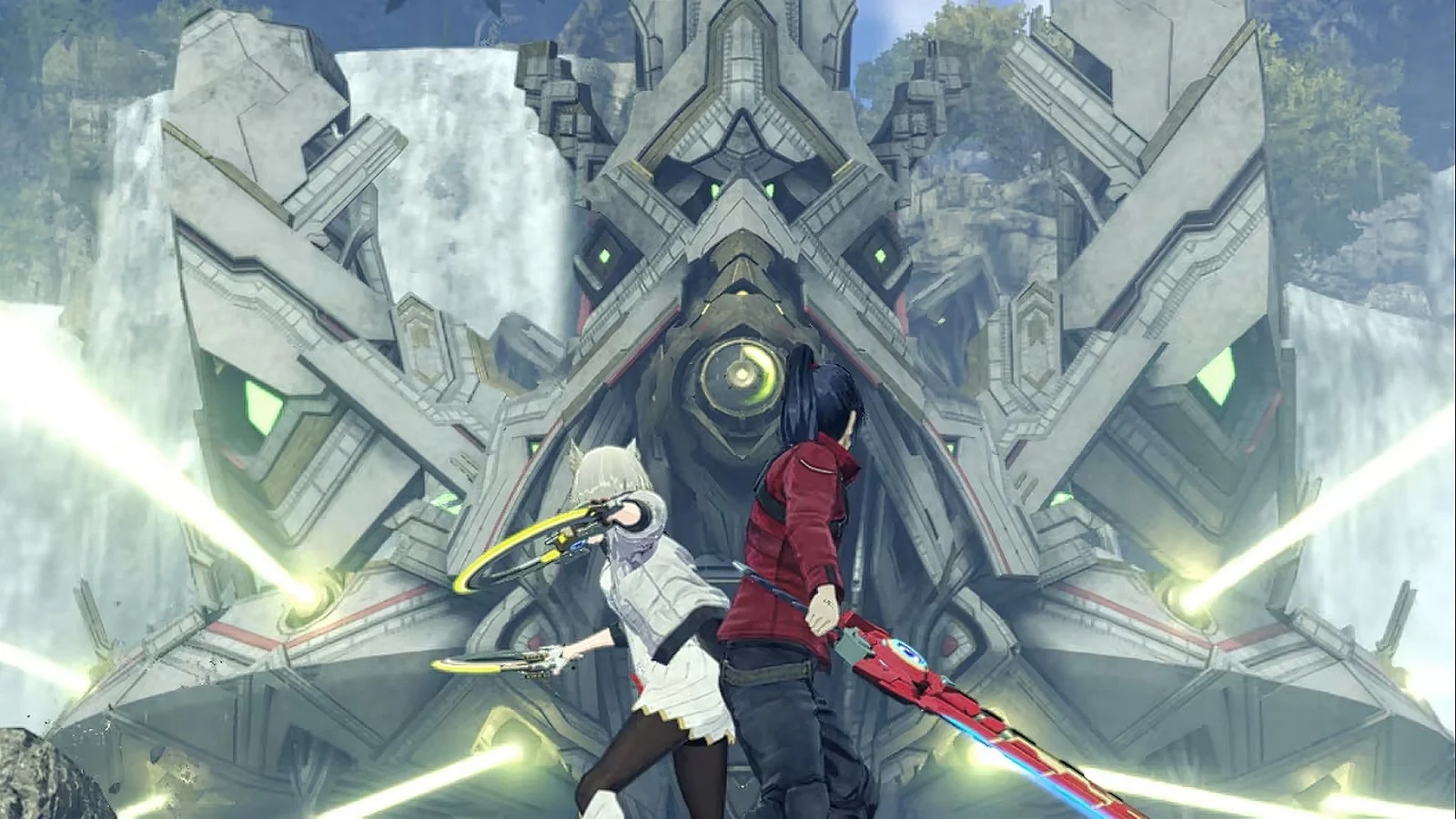 Image Source: Nintendo
Developed by Monolith Soft, Xenoblade Chronicles 3 follows Noah and Mio, who are members of two warring nations, Agnus and Keves. As they travel through the world of Aionios, they uncover the true reason why their nations are fighting and the real perpetrator pulling the strings.
RELATED: Xenoblade Chronicles 3 Trailer Serves Up Lengthy Overview
The game has an expansive open world filled with many landmarks, beautiful mountains, and environments that makes Aionios feel like a real place. With its phenomenal story, engaging gameplay, and well-written characters, Xenoblade Chronicles 3 raised the bar for the genre.
The game will easily eat up over a hundred hours of your time, but this is one experience you don't want to miss. Xenoblade Chronicles 3 is not only the best JRPG of 2022 but also one of the best games of the year. It was even a Game of the Year nominee at The Game Awards 2022!
Xenoblade Chronicles 3 is available exclusively on Nintendo Switch.
---
Honorable mentions:
Live a Live
Crisis Core: Final Fantasy VII Reunion
Monochrome Mobius: Rights and Wrongs Forgotten
The DioField Chronicle
Pokemon Legends: Arceus / Pokemon Scarlet and Violet
And those are my 10 best JRPGs of 2022! 2023 is right around the corner and it's going to be another great year for video games. Highly anticipated titles such as Final Fantasy XVI, Fire Emblem Engage and The Legend of Heroes: Trails into Reverie are all slated for release, so we'll see which games make next year's list!


---
George Yang is a freelance writer specializing in video games and pop culture. He has written for sites like IGN, GameSpot, Kotaku, The Verge, NPR, and Complex. You can follow him on Twitter @yinyangfooey.