Pop quiz time! Put your glasses on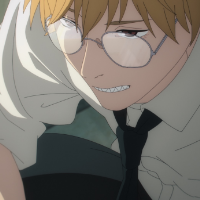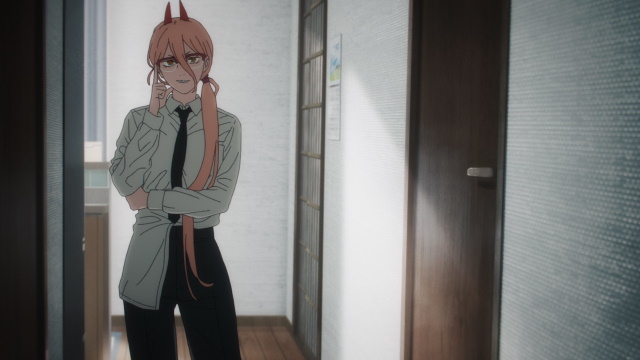 All right, class, take your seats because it's time to take a marathon of quizzes. Even if it's winter break there's always time to sharpen your skills... in anime.
This year we had a wide variety of quizzes that focused on different aspects of anime. We asked who you'd be in Chainsaw Man based on your personality and willingness to actually be in that universe, wondered which Attack on Titan regiment you'd join (if you were brave enough to do so) and what kind of student you'd be in SPY x FAMILY... assuming you could make it into the show's prestigious academy.
So many of you took these quizzes that we've decided to share the top 10 anime quizzes of 2022 based on how many times they were completed across all of our regions. That's right, it's time for the Ultimate End of the Year Anime Exam! Ready to get some extra credit here at Crunchyroll? It doesn't actually get you anything, but hey, it's a fun way to spend the last few days of 2022, right?
Let's begin.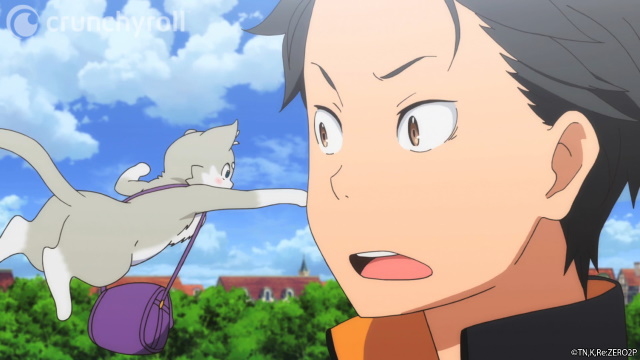 Hopefully we didn't lose too many of you to wayward vehicles in our I Was Minding My Business at My Computer When I Got Sucked Into Doing an Anime Isekai Quiz test, but if we did, may you enjoy your new life as a vending machine or something.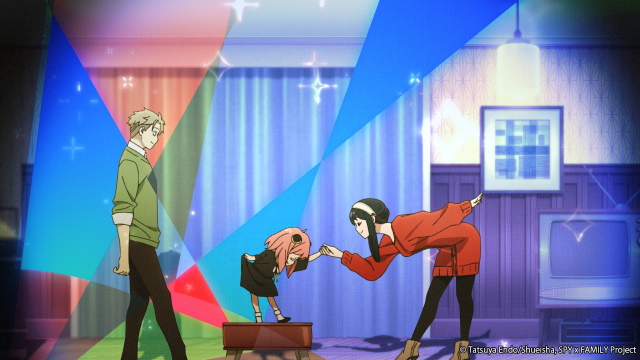 Are you an overworked spy trying to dad his way into a successful mission? A deadly assassin who burns boiling water? In case you're curious, I'm apparently a handler like Sylvia. I'm okay with that as long as I get to wear a stylish hat.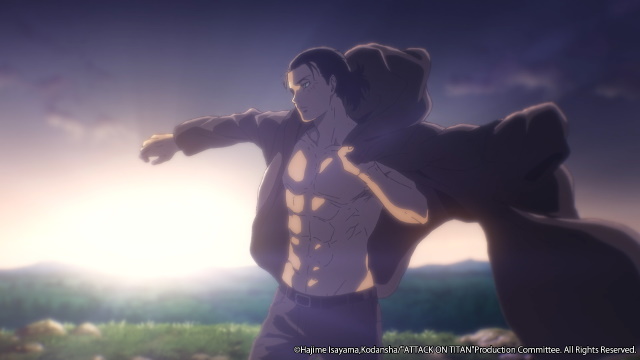 What drives you to succeed? How important is your job? What would you do if you ran into a potato thief? Personally, I wouldn't snitch so... where does that put me?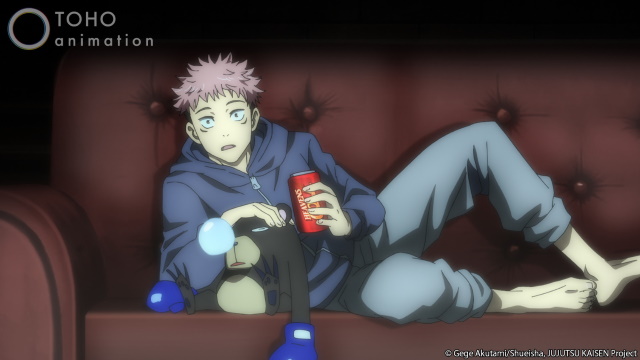 Despite being absent during the 2022 anime season, anime's favorite finger muncher got a lot of love from you all this year. Maybe it's because everyone missed seeing him in JUJUTSU KAISEN?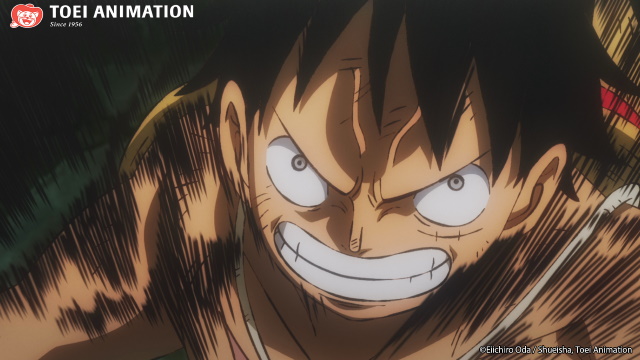 Listen. There's always room for Luffy and the rest of the Straw Hat Pirates. Between One Piece Film: Red, the Wano arc and the upcoming RPG there's a lot for One Piece fans to be excited about.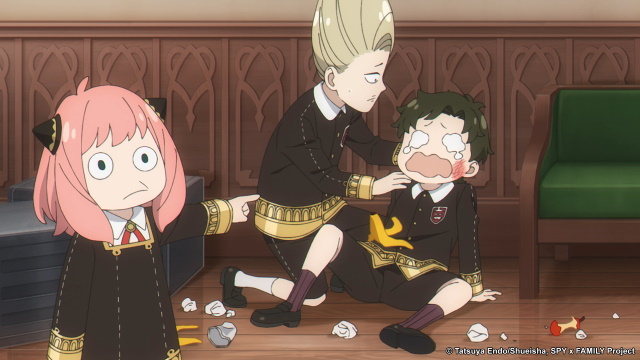 If you got past the extreme measures this school takes in admitting new attendees what kind of student would you be? Could you go a day without punching Damian? Could you survive dodgeball?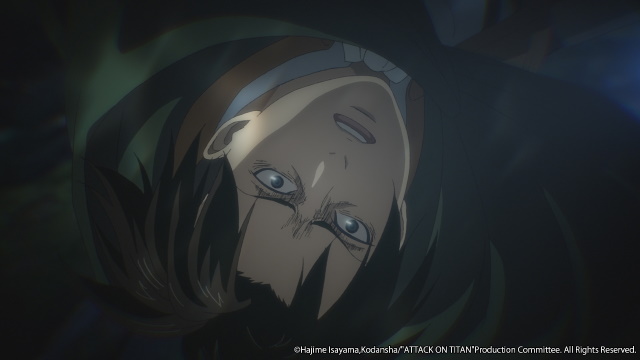 My answer to this question is "I would never get involved" but a lot of you were up for the task. There will be no titan slaying for me, though. I know that won't save me from a potential attack but someone's gotta stay home and watch my cats.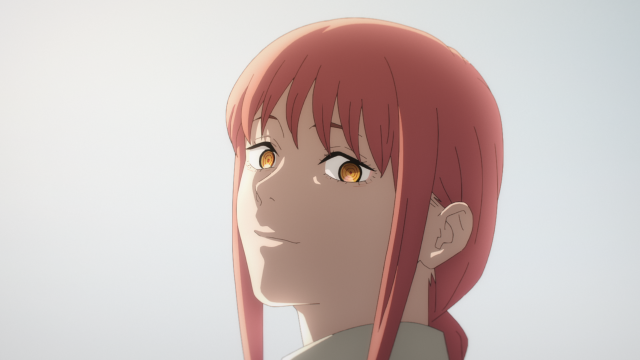 Despite this quiz being released a mere month ago in November it's managed to make it into the top THREE of this list. Perhaps it's the power of Ms. Makima, though I hope you weren't one of the ones blindfolded during her display of power. There's not much else to say except woof, bark, and arf.

This Chainsaw Man character quiz was just posted this month and it's already managed to take the number two spot in our top anime quizzes of the year! Granted, Power would probably demand that it be number one instead of basking in the fact that it's done so well so quickly.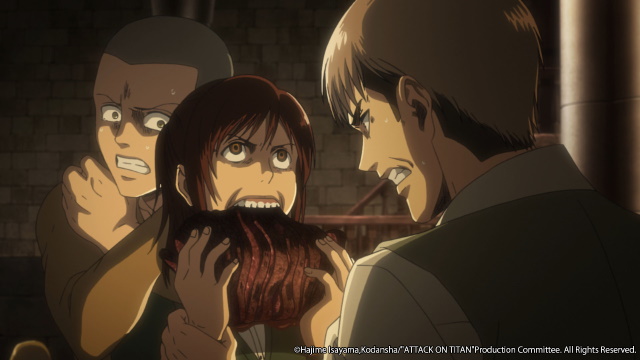 Our most popular quiz of 2022 brings us back to Attack on Titan. Maybe a whole lot of people wanted to know who'd they be... or a whole lot of people weren't happy with who they got and they retook it until the walls came down. Whatever the case, this is the quiz that gets the savory hunk of meat in the end.
We had one isekai quiz, one JUJUTSU KAISEN quiz, one One Piece quiz, two SPY x FAMILY quizzes, two Chainsaw Man quizzes, and three Attack on Titan quizzes in the top 10. Now, if we combine the number of times quizzes were completed from the top 10 by series, the results are a bit different.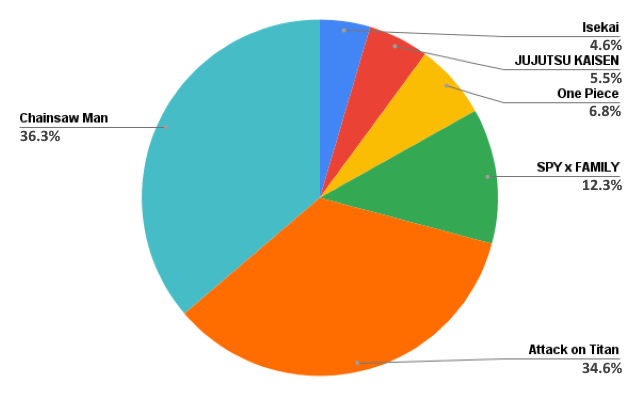 As you can see in our nifty pie chart, despite having the most quizzes in the top 10 AND the top performing quiz, Attack on Titan fell just a bit short when up against Chainsaw Man. The combined power of pleasing Makima or being Makima put Chainsaw Man quizzes at the top (or being Denji or Power or Aki or...).
But what happens if we include a few surprising honorable mentions?
What Year Is It Again?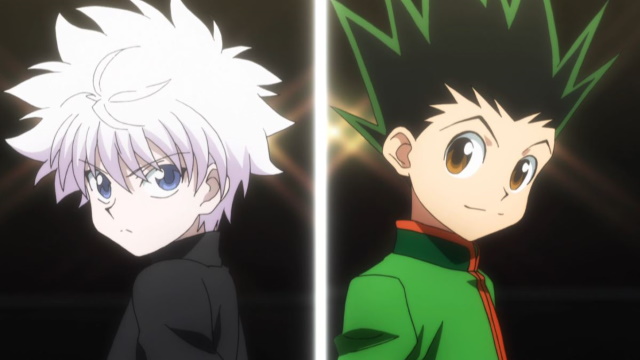 While the next couple of quizzes were originally posted before 2022, they actually got taken so many times this year that they, technically, surpass a few of our top 10 entries!
First is our What Nen Category from Hunter x Hunter Are You? quiz which, believe it or not, was taken so many times that it almost beat our top three! Perhaps the manga's return got everyone excited, then again, does anyone ever stop being excited about Hunter x Hunter?
Next up is our What Would Your Devil Fruit Power Be? quiz. This quiz, which was released back in May 2018 (so FOUR years ago) had more participants this year than our number four quiz of 2022! Another quiz that beat the fourth entry in the top 10 is Which Titan From Attack on Titan Are You? even if it was released back in March 2021.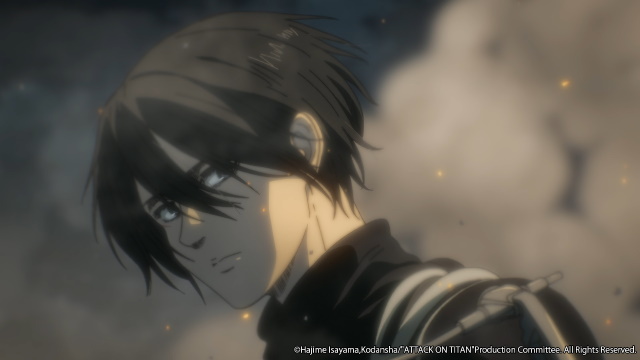 Here's what the list would look like if we took these honorable mentions into account in order of lowest to highest.
Which Fantasy World Would You Be Isekai'd Into?
Which Of These 6 Types Of Characters Would You Be In SPY x FAMILY?
What's Your Attack on Titan Character Alignment?
How Well Do You Know Yuji Itadori From JUJUTSU KAISEN?
How Well Do You Know Luffy From One Piece?
What Kind Of Student Would You Be If You Attended Eden College In SPY x FAMILY?
Which Attack on Titan Regiment Would You Be Most Likely To Join?
Honorable mention: What Would Your Devil Fruit Power Be?
Honorable mention: Which Titan From Attack on Titan Are You?
Honorable mention: What Nen Category from Hunter x Hunter Are You?
Can You Earn the Approval of Makima from Chainsaw Man?
Which Chainsaw Man Character Are You?
Which Attack on Titan Character Are You?
Now let's check out this new pie chart which includes the top 10 plus honorable mentions.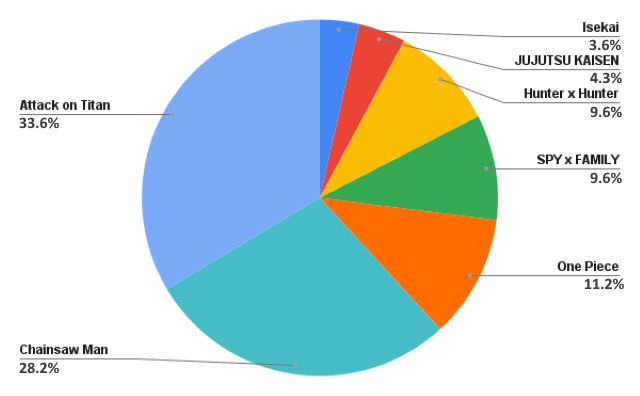 If we include honorable mentions and keep the top 10 entries, Attack on Titan would be the series that got the most love this year with quizzes. That being said, it's impressive that Chainsaw Man got so much attention when it's only been airing since October.
With all of that said class is now, officially, dismissed. Have a good rest of your 2022, students, and see you next year for more quizzes!

---
Briana Lawrence is the Senior EN Features Editor here at Crunchyroll. When she's not writing she's taking care of her three butthead cats and playing Hades for the 100th time. You can check out her writings and her book series over at her website and give her a shout over on Twitter.