These series surprised us with their debut episodes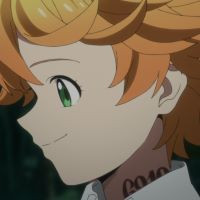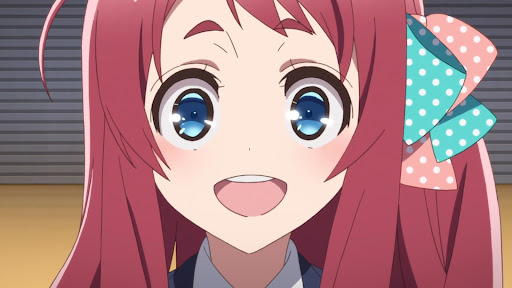 I love an anime that keeps me guessing. Give me all the twists, turns and unexpected events you've got! I'm so ready for a cool twist that I'll often call out when a twist will happen, even if I have no idea what that twist could be.
Despite my awesome powers of deduction, I've been totally blindsided more than my fair share. My favorites? First episode twists. There you are, minding your own business, getting familiar with the characters, location and plot when... BAM! You're thrown for one hell of a loop.
If you're like me and are always looking for an anime that will keep you on your toes, like OSHI NO KO or ERASED, stay tuned because here are eight anime with the best first-episode twists in no particular order.
NOTE: SPOILERS PAST THIS POINT!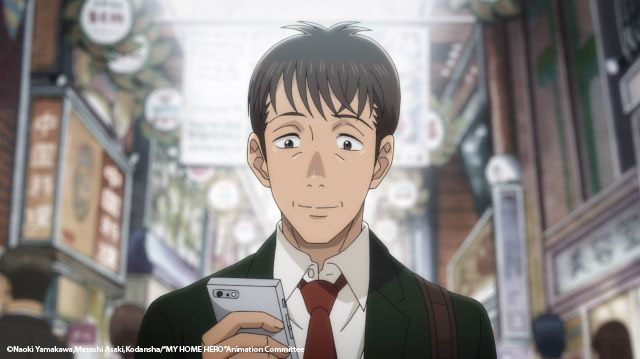 New this season is My Home Hero, an anime centering around Tosu Tetsuo and his family. Tetsuo is a regular 40-something-year-old. He's a businessman, a family man and a lover of mystery stories. What he doesn't love is his daughter Reika's abusive boyfriend, so he, understandably, wants to do what he can to protect her. The beginning of this episode is filled with intrigue, a loving family, characters with fantastic deduction skills and the promise of a suspenseful tale of intrigue starring Best Dad.
Then Tetsuo bashes in the skull of Reika's now former boyfriend with a rice cooker.
RELATED: Anime to Watch After Star Wars Visions Season 2
Nobuto Matori may have been a degenerate, but he was also the son of a Yakuza big wig. Now, not only does Tetsuo have to hide a body with his devoted wife's help, he has to outwit, outsmart and stay a few steps ahead of a deadly organization out for revenge.
Watch My Home Hero on Crunchyroll!
OSHI NO KO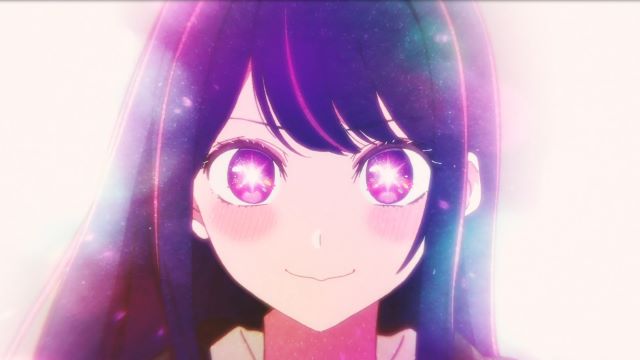 Another new anime this season is OSHI NO KO, a show with a first-episode twist you won't see coming. Gorou Amemiya is a gynecologist working in rural Japan. The last person he ever expects to walk into his hospital is the famed idol Ai Hoshino, and she's having twins! It's not like he can tell anyone, though, especially since the agency wants to keep things hush-hush in order for Ai's ratings to stay high.
But that isn't the only unexpected thing that happens to the good doctor in Episode 1. Being murdered by someone who seems to be Ai's stalker? That's definitely the last thing Gorou expected. Finding himself reborn as Ai Hoshino's newborn son, Aquamarine? Now that's just too much!
RELATED: Oshi No Ko Goes Behind the Scenes in New Video Series
When you think you've got a handle on where the anime is going, it takes another whopper of a turn. Ready to cry your eyes out? No? Well, too bad. When Ai is murdered right before our protagonist, everything turns on its head. Especially since only one person could have fed such specific information to a random stalker-turned-murderer... the twins' father!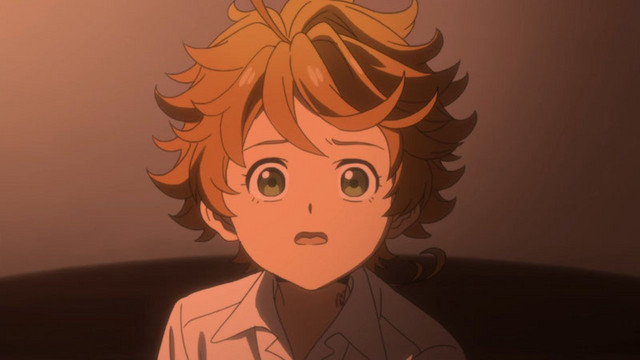 Manga readers everywhere kept the lid pretty darned tight on one of the biggest Episode 1 plot twists there is when THE PROMISED NEVERLAND anime first debuted.
Grace Field House is a lovely place set on a beautiful, rolling green hillside in an unnamed land. Orphans are cared for there by Isabella, a woman who seems to be the very definition of kind and matronly and whom the children call Mother. Emma, Norman and Ray are happy there, looking after the younger kids and their friends and siblings. But no matter how happy their lives are, they know that another of their friends will be adopted every few months, never to be seen again.
RELATED: The Promised Neverland and the Battle for Hope
At first, this looks like a rather heartwarming tale. Maybe it's a coming-of-age story or slice-of-life. Emma wants to learn more about the outside world, so perhaps some interesting fantasy elements will reveal themselves later.
Then one of the orphans gets eaten by an extraordinarily terrifying monster because, and it turns out, the children are being raised to become food. Thanks, Mom.
Watch THE PROMISED NEVERLAND on Crunchyroll!
SCHOOL-LIVE!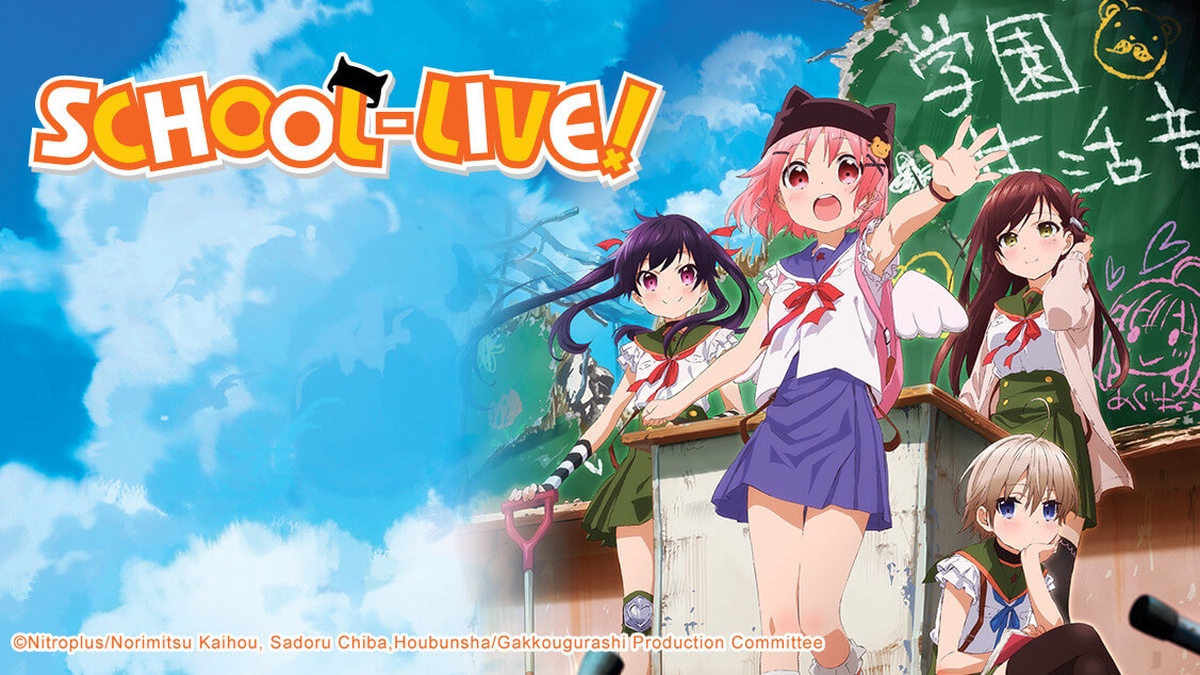 When SCHOOL-LIVE! begins, we are introduced to our candy-haired protagonist, Yuki. Her day seems to be a normal one. School, friends and afterschool activities seem to be the name of the game. This is another cute school life anime, romance and comedy aplenty... right?
RELATED: More Than a Cheap Trick — Examining the Importance of Gore in Anime
Then everything comes crashing down around us. Yuki is in the middle of the zombie apocalypse. What she's seen has affected her so deeply that she believes everything is completely normal and nothing has changed. Only, she's stuck in a school filled with zombies. Her friends are all she can count on, even if she doesn't fully realize the danger and lengths they must endure to survive.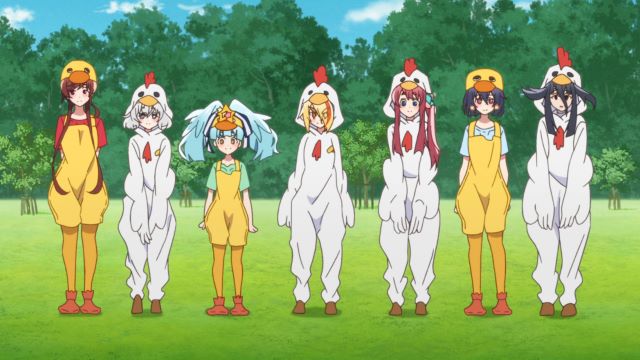 When ZOMBIE LAND SAGA opens, we meet our protagonist, Sakura. She's a regular teenager, fussing over her hair before school and hoping to one day become an idol, just like her favorite singer. When she runs outside, every anime character's worse enemy appears... Truck-kun.
RELATED: Watch ZOMBIE LAND SAGA Idol's Cute Performance in 3D Virtual Concert Digest
When Sakura wakes, she finds herself in a large, dark mansion. Illuminated in the dim moonlight are zombies coming straight for her! This may be enough for an unexpected first-episode twist, but it isn't the biggest. Truck-kun didn't send Sakura to a world of fantasy and magic. Truck-kun turned her into a zombie!
Everything has changed, and what comes next is a fantastic mash-up of zombies, idols, friendship and laugh-out-loud comedy.
Watch ZOMBIE LAND SAGA on Crunchyroll!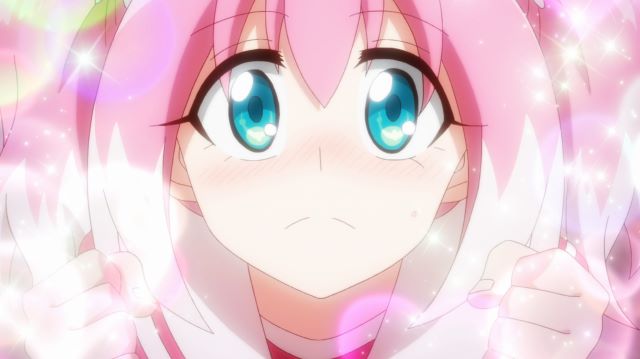 If you're looking for some sci-fi vibes, you may be drawn to Talentless Nana. Alien monsters known only as the Enemies of Humanity landed on Earth 50 years ago. There's no need to fear, though, for teenagers with special abilities are honing their miraculous talents at a special school. Nanao has talent, but he's a bit of an outcast. Nonetheless, a new transfer student befriends him, even encouraging Nanao to be their leader.
RELATED: Odokawa's Perspective Helps Create the Mystery of ODDTAXI
Talentless Nana may give off some My Hero Academia vibes at the beginning of Episode 1, but it certainly won't leave you feeling the same way. You see, our pink-haired, bubbly transfer student Nana pushed the poor boy off a cliff at the end of the first episode. Not only is our outcast shonen-style character not the protagonist but he's also been killed off entirely! Nana isn't so happy, bubbly or friendly looking anymore, either.
Watch Talentless Nana on Crunchyroll!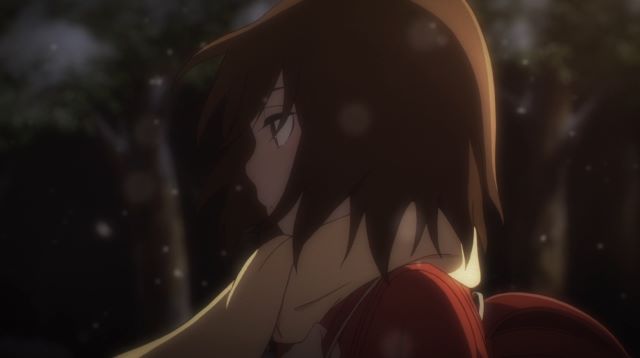 When ERASED opens, we're introduced to our protagonist, Satoru Fujinuma. This young man is a manga artist struggling to make a name for himself. On a delivery route, he finds the truck driver in front of him passed out, with a little boy frozen in terror in the middle of a crosswalk in front of him. Satoru manages to save the kid's life but lands in the hospital. He isn't necessarily surprised by what happened, though. Things like this have happened before, moments where Satoru feels like he's been put in a specific place to prevent a specific event from happening.
RELATED: Aniwords — Finding the Forest in ERASED
Right when we feel like we have a handle on Satoru and the possible magical powers and/or incredible timing he has, everything we know is flipped on its head. When he arrives home from work, he finds his mother has been murdered. When the police arrive and pin him as the culprit, Satoru runs... and finds himself a little kid again, looking up at his childhood middle school in 1988.
Not only has Satoru seemed to have gone back in time, but he's also not an adult anymore, instead appearing just as he did in 1988. Now he has to figure out how he got here and who murdered his mother.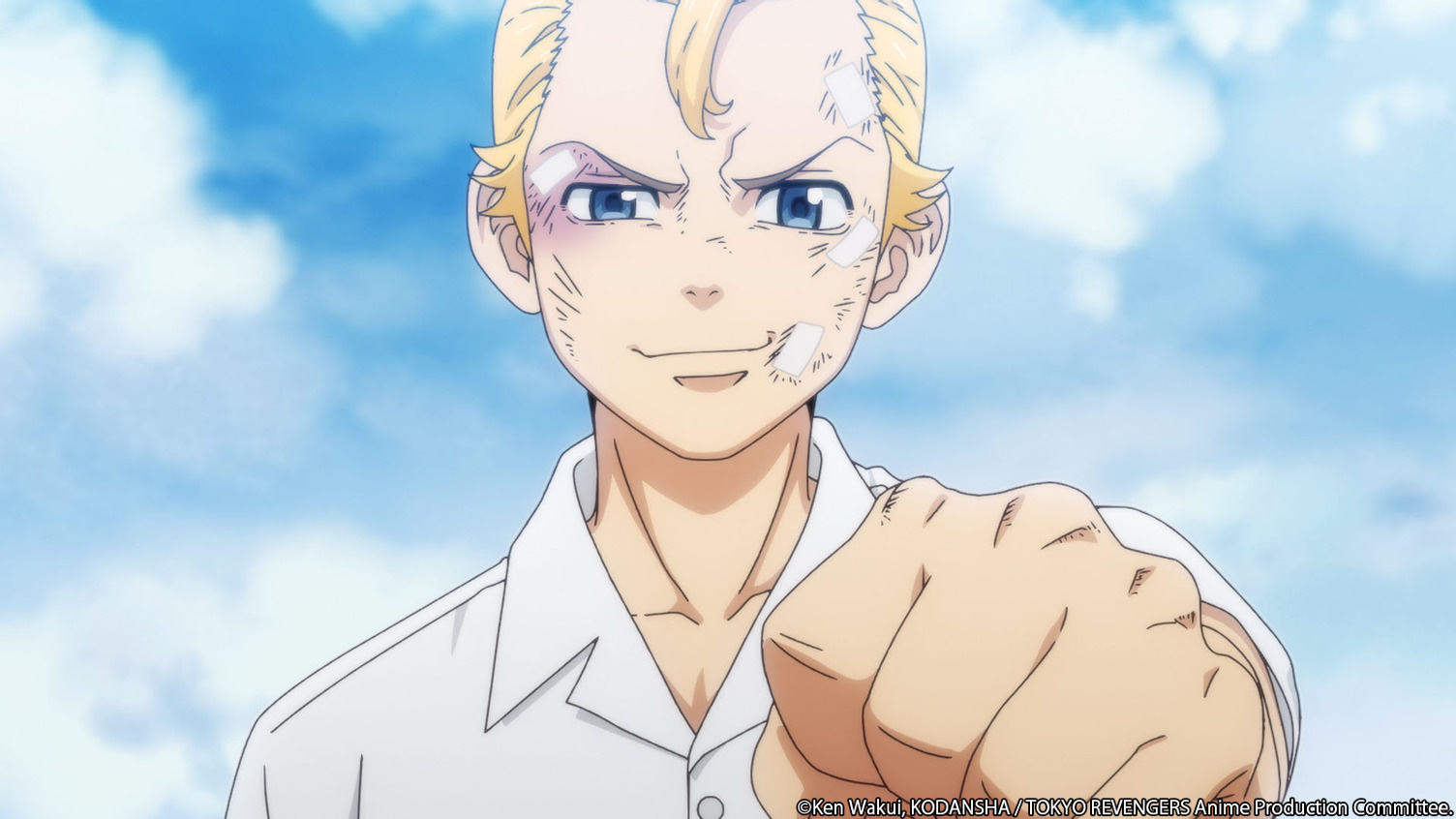 Tokyo Revengers is another first-episode-twist anime that will have you riveted to your seat. Takemichi Hanagaki is a little down in the dumps. He works part-time and considers his middle school days the best days of his life. Unfortunately, he hears the devastating news that the feared Tokyo Manji Gang killed his middle school girlfriend, Hinata Tachibana (along with her younger brother, Naoto). Depressed and alone, Takemichi finds himself on a crowded train station platform where he's pushed right in front of an oncoming train!
However, this isn't the end for him, as he is sent 12 years back into the past. Not only is he not dead, he's in middle school again, at the best part of his life! Takemichi's just as shocked as we are at this turn of events.
RELATED: Tokyo Revengers Doesn't Have Friends, It Has Family
At the end of Episode 1, we're thrown for one last loop. After speaking with Naoto and telling him about the tragic fate he and his sister meet in the future, Takemichi returns to the present day after shaking his hand. To his surprise, Naoto is alive in the future, but Hinata is still dead. Maybe if the two work together, they can prevent her death.
Watch Tokyo Revengers on Crunchyroll!
---
And there you have it, eight anime with some of the best first-episode twists in the business. Are you watching My Home Hero or other great anime with twists this season? What are some of your favorite first-episode twists? Let us know in the comments below!