Let's survey the astonishing heights of the last year in One Piece!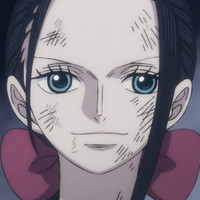 Just over a year ago I plotted out five moments from the One Piece manga I was eager to see in animation, certain that Toei's remarkable team would elevate them into the stratosphere. Looking back on the spectacular last year of One Piece, it's clear that, if anything, I underestimated how remarkable these adapted moments would be. The last 12 months of One Piece have served as the best-animated and best-directed stretch of the entire series, towering over the already-significant general upgrade of Wano and serving as a final act that, in its wealth of top-notch cuts and spectacular episodes, stands at the peak of its genre. Given we've already passed all the moments I speculated on, it seems like a fine time to check in on how the adaptation has fared. Let's see how my top moments played out in motion!
Chapter 1000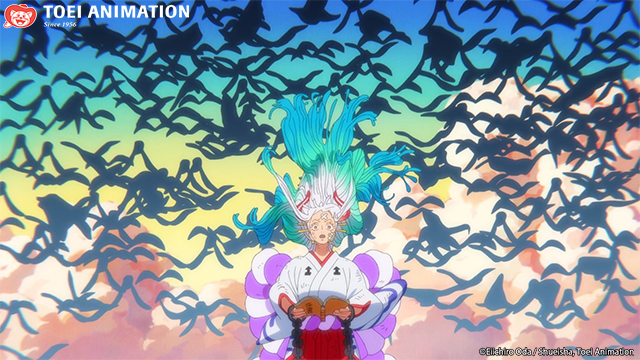 What can I possibly say about the one-two punch of Episodes 1015 and 1017 that hasn't already been said, or that I myself haven't already said? Megumi Ishitani's elaboration of Luffy arriving at Onigashima's roof stands as one of the most beautiful, awe-inspiring episodes in One Piece history and was, in fact, my favorite episode of any show last year.
RELATED: Catch Up To One Piece Episode 1000 In Under Five Minutes
Ishitani managed to synthesize decades of backstory and conflict into one cohesive cry of yearning, embodying the audacious cry for freedom that lies at this franchise's heart. And then, as if to remind us what we're all here for, 1017 offered the most staggering array of action animators imaginable, making the Worst Generation's brawl with the Emperors into the most spectacular faceoff in all of Wano. I knew the team would go all-out for the rooftop arrival, but I frankly wasn't prepared for what "all-out" would truly imply.
Robin's Battle With Black Maria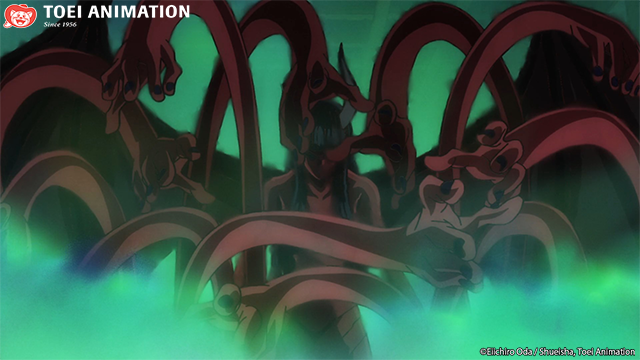 Given her last combat-oriented duel occurred all the way back in Skypiea, expectations were high for her faceoff with the trickiest of the Tobi Roppo. It was thus no surprise that episode 1044 was directed by the remarkable Yasunori Koyama, one of One Piece's three overall series directors who's been responsible for many of Wano's most impressive episodes.
RELATED: How Much Do You Know About One Piece's Nico Robin?
In Koyama's hands, Robin's battle was turned into a celebration of her entire journey toward this moment, with inventive storyboarding and brilliant color design drawing a line from her youth in Ohara to her joining of the Straw Hats to her apprenticeship with the Revolutionary Army and on to this climactic duel. One of the Wano adaptation's greatest strengths has been its ability to elaborate on character beats that were practically summarized in the manga, and Robin's battle stands as a thrilling example.
Luffy and Kaido Crack the Sky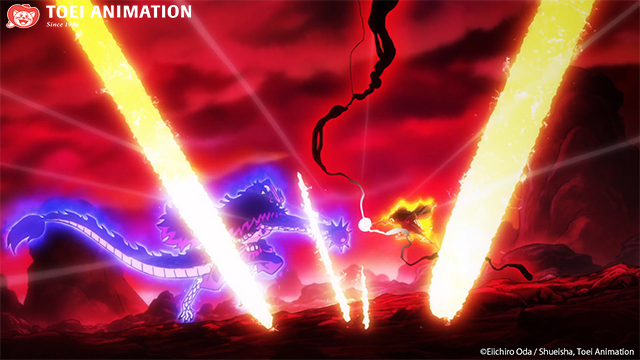 Across an arc that has featured a massive upgrade in One Piece's effects animation across the board, Luffy and Kaido cracking the sky served as yet another demonstration of Wano's singular production strengths. As exciting as that moment was, I was even more dazzled by the sequences of animation surrounding it, from Momo's realization of his own power to the absurd finale of the mink leaders' twin battles. Naotoshi Shida has long stood among One Piece's most accomplished and iconic animators, and his realization of that exchange was classic Shida: impossibly morphing forms, wildly spinning perspective, and yet a clear sense of momentum and impact. Any episode with a big Shida cut is something special.
"That's How Dinosaurs Work!"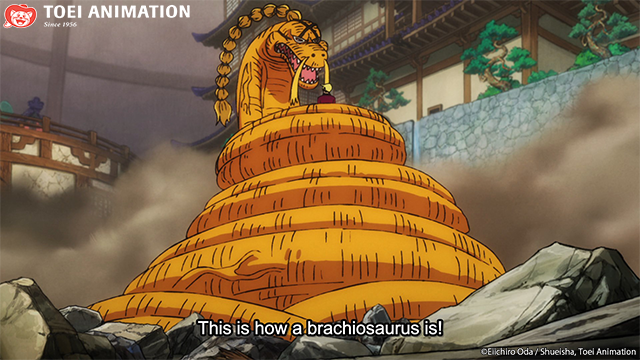 It can at times be hard to fully translate Oda's sense of humor into animation — not because his jokes are so complex or specific, but because he has such a mastery of how paneling facilitates humor that straight-forward animated adaptations can't really capture the gag.
RELATED: Let's See How the One Piece Team Elevated Sanji's Grand Finale!
Fortunately, Oda's ridiculous dinosaur gags hinge almost entirely on the base concept, meaning Queen's accidental friendly fire was at least as funny in animation as in paneling. Frankly, Hiroki Takahashi has been doing such a wondrous performance as Queen that I now "hear" the panels in his voice — some side characters make an impression that outweigh their narrative station, Queen stands high among them.
The Dragon Bagua Bash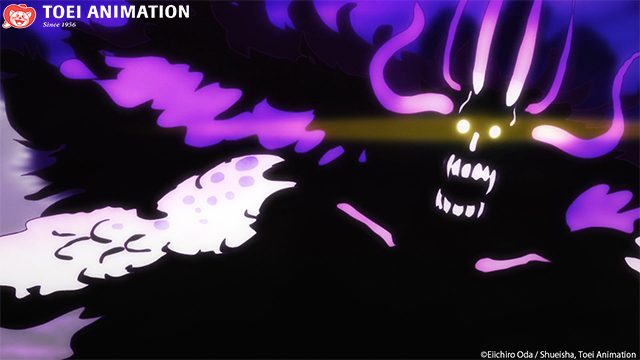 While the fallout of Luffy cracking the sky allowed one of One Piece's most distinguished veteran animators to make a splash, the faceoff between Kaido and Yamato served as a platform for one of the production's newest animators. Wano has turned out to be a proving ground for an entire generation of animators worldwide, and none have made a stronger impression than Vincent Chansard.
RELATED: Kaido's Anime Reveal is Different From the Manga (and That's Great)
The climax of Episode 1048 feels like something beyond the capacity of human hands — from Kaido's fluid, terrifying silhouette to the seeming effortlessness with which Chansard "spins the camera," it's difficult just to conceptualize how Chansard works. The best animators construct marvels that no director would be sadistic enough to storyboard, and the faceoff between Yamato and Kaido clearly places him in the realm of these legends.
So yes, things have been going pretty well in Wano. And yet, for all these spectacular treasures, I'm still more excited for what's to come — after all, I wrote my previous article before Gear Five was even revealed and it's been a long, quiet stretch since Megumi Ishitani helmed an episode. But for now, please let me know all your own favorite adapted Onigashima moments!
Watch One Piece on Crunchyroll

---
Nick Creamer has been writing about cartoons for too many years now and is always ready to cry about Madoka. You can find more of his work at his blog Wrong Every Time or follow him on Twitter.