Influential Mystery from Seminal Genre Writer Gets an English Translation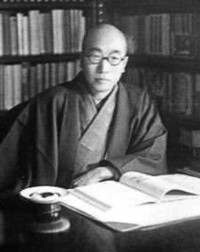 Kurodahan Press, publishers of the translated The Black Lizard and Beast in the Shadows and The Edogawa Rampo Reader: Stories and essays by Edogawa Rampo, announced plans to continue bringing the influencial stories of Edogawa Rampo to English readers with The Fiend with Twenty Faces: A Tale of the Boy Detectives Club. The story features early 20th mystery writer's master of disguise/gentleman thief versus the Baker Street Irregulars to his Sherlock Holmes, Kogoro Akechi. Kurodahan's translation by Dan Luffey is planned for publication winter 2011/12.
From the Kurodahan's post:
The Fiend with Twenty Faces, the first in the Boy Detectives series by Japan's master of mystery Edogawa Rampo, helped create a new genre in Japan and enthralled thousands of young readers.

When 1930s Tokyo is threatened by a master thief who claims he can take on any disguise and stymie any matter of law enforcement, the people of the city have nowhere else to turn but Japan's greatest detective, Akechi Kogoro. Unfortunately for Tokyo, however, Akechi Kogoro is off on overseas business, so it becomes the job of his 10-year old assistant, Kobayashi Yoshio, to track down the thief and desperately keep him at bay until his mentor returns.

In the spirit of Sir Arthur Conan Doyle's Baker Street Irregulars, The Fiend with Twenty Faces is a classic mystery tale by a world-renowned author filled with disguises, tricks, "A-ha!" moments, and spiced with a unique Japanese flair. Will Kobayashi's intrepid band of little detectives be able to outwit the nefarious fiend, or will Tokyo be forever at the mercy of the face-swapping phantom?

Edogawa Rampo (pseudonym of Hirai Taro, 1894–1965) is the acknowledged grand master of Japan's golden age of crime and mystery fiction. He is also a major writer in the tradition of Japanese Modernism, and exerts a massive influence on the popular and literary culture of today's Japan.
The many works inspired by the Fiend with Twenty Faces character include CLAMP's Man of Many Faces manga (released in North America by Tokyopop), 2008 anime series Chiko: Heiress of the Phantom Thief, and live action altermate history K-20: Legend of the Mask (released in North America by Viz Pictures).