Tourism PR anime of the prefecture on YouTube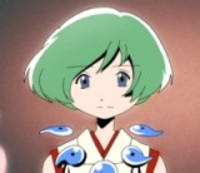 Saitama Prefecture in Japan has started posting the first episode of the original four-episodes tourism PR anime "Tourism Big War SAITAMA~Sakuya's Battle~" on their official tourism department site "ChokoTavi Saitama" and YouTube on April 21.
Anyone who is related to Saitama(resident,working in the area,etc) can join the project. All of the 8 voice actors and actresses were selected from 664 applicants at auditions.The story is about the legendary "tourism warrior" Sakuya and her battles against the enemies who try to destroy Saitama's tourist attractions.Each episode will be posted weekly.
Sakuya images © Saitama Prefecture