18 girls want to be named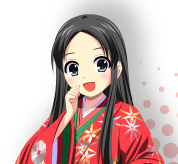 TM Entertainment,an advertising and marketing company in Oita Prefecture announced "Oita Moe-Moe Project" on April 20.Oita is located on the north-eastern part of the Kyushu Island.
The project provides 18 anime girls to promote tourism and to revitalize the local areas in the prefecture.Each girls represents 18 cities, towns and villages in Oita.Any local community and public organization in the region can use the characters for free.On the project's official site,those girls are looking for their own names,names of their unit,popularity poll and voice actresses for themselves. You can post your own ideas on the site(if you are Oita resident or from Oita).
This kind of town revitalization using Moe-characters become popular since when Lucky Star made Washimiya-chou in Saitama Prefecture so famous in 2007.
Source:"Oita Moe-Moe Project" official site
image ©TM Entertainment