From Nausicaä, Princess Mononoke, Ponyo and the other movie soundtracks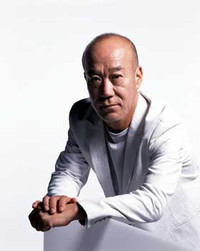 Joe Hisaishi, a Japanese composer especially known for his scores for the Hayao Miyazaki films among anime fans in the world, will hold special concerts "Hisaishi Joe 3.11 Charity Concert ~ The Best of Cinema Music~" in Tokyo, Osaka, Paris, and Beijing in June and July for the victim children of the Great East Japan Earthquake. The concerts will feature his popular film scores, including Miyazaki's Nausicaä of the Valley of the Wind, Princess Mononoke, and Ponyo on the Cliff by the Sea.  
In August 2008, he held a concert only featuring Hayao Miyazaki films' music in commemoration of the release of Ponyo in Japan. But the charity concerts will feature the scores from all of his movie soundtrack works, such as the internationally renowned films of Takeshi Kitano and the Academy Award winner for Best Foreign Language Film in 2009, Departures. All of the profits will be used to purchase musical instruments for the children in the disaster area.
"Hisaishi Joe 3.11 Charity Concert ~ The Best of Cinema Music~" schedule:
June 9 Tokyo Kokusai Hall Tokyo, JAPAN
June 18 Osaka-jo Hall Osaka, JAPAN
June 23 zenith Hall Paris, FRANCE
July 9 National Indoor Stadium  Beijing, CHINA
Departures - Trailer
Source: Ranking News

© Wonder City Inc.