300,000 yen fine for Arashi video uploader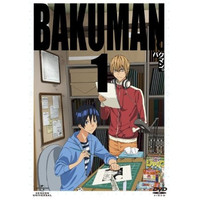 On May 31, Kaminoyama station and the social affairs & environmental division of Yamagata Prefectural Police arrested a 32-year-old office worker from Tendo-city, Yamagata, on suspicion of using Share file-sharing software to upload the Bakuman. anime to the Internet without the copyright holder's permission.This is the first arrest case for copyright infringement using Share in Yamagata.
According to the report, the suspect uploaded the Bakuman. anime episode, which is owned by Shogakukan-Shueisha Production, to the Internet on April 26, 2011. The police also had found a large quantity of anime videos in his PC and is questioning him about other crimes.
And follow-up for the May 13 article:
The Saitama summary court has ordered the 51-year-old man, who uploaded the video footages of Arashi (popular boys idol group) on YouTube without the copyright holder's permission, to pay 300,00 yen fine (roughly US$3,700) on May 31. The man was arrested by the Saitama police on May 11.
Related:
Man Arrested for Uploading Movies on Nico Nico Douga
Ichigo Mashimaro Manga Uploader Arrested
Man Arrested for Uploading Arashi Videos on YouTube
ONE PIECE Film Uploader Arrested
Another Illegal Anime Uploader Referred
Source: Yomiuri Shimbun, Nikkan Sports
image © Tsugumi Ohba・Ken Obata/Shueisha/NHK・NEP・ShoPro