The maps list popular events such as cosplay conventions, comic markets and include various anime characters.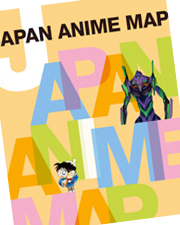 The Japanese National Tourism Organization (JNTO) released a map of popular landmarks from various anime series. This is an attempt at attracting foreign anime fans to their country. According to a 2010 survey, 16.6 percent of tourists visiting Japan cite culture, including anime as a motivating factor for their arrival. This is up from 7.9 in 2009.


Front of Map


Back of Map

In an article from Asahi.com, a JNTO official said, "Interest in anime continues to grow. We believe there is an untapped market there because many anime fans are young and still do not have the financial resources to come."

It is a two-page 60 centimeter by 44 centimeter pocket-size map and lists popular events such as cosplay conventions and comic markets. In addition to English, similar maps will be published in different languages.

A total of 10,000 copies will be distributed overseas at anime events and international offices. If you would like to own a copy, the map is also available online for download.


Source: Asahi.com
Image Source: JNTO

----
Sean Russell is the webmaster for the podcasting network, Anime3000.com.