Animators of CG Astro Boy Shift Gears After Box Office Disappointment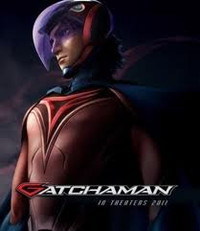 In 2000, artificial christmas tree producer Boto diversified when founder Michael Kao's son Francis opened CG animation house Imagi Animation Studio. After TV series Zentrix and Dreamworks' Father of the Pride, they met with success on the 2007 TMNT movie. (In between, they helped put together the Highlander: The Search for Vengeance anime production). A number one box office open for TMNT and $95.6 million gross revenue on a $34 million budget encouraged them to build a business model around CG movie adaptations of internationally recognized heroes, starting with Astro Boy, with Tatsunoko Productions' Science Ninja Team Gatchaman (aka G-Force or Battle of the Planets) in the pipeline and granddaddy of giant robot heroes Tetsujin 28 (aka Gigantor) under consideration.
2009's Astro Boy earned less than $40 million on versus a $65 million budget, and, in its wake, on February 7, 2010, Imagi Animation Studios closed down. Yet, Imagi Holdings was still in business, and there was the suggestion Gatchaman, produced with outsourced animation, could still be a viable project.
Instead, early this year Imagi decided to bet on Chinese characters Pleasant Goat and Big Big Wolf, along with their related consumer goods. "We choose to buy the copyright of Pleasant Goat because of its influence as a national brand, like Mickey Mouse in the United States and the Japan's Hello Kitty," said Leung Pak To, director and chairman of the company. And, with the purchase of copyright manager Toon Express, Imagi began as relaunch as a character brand company.
IMAGI's Chairman Francis Leung Pak To said, "The acquisition will enable the Group to build a bigger and much more solid consumer products licensing business in Greater China and international markets. Over the past few months, we have formed a new management team and carried out a restructuring programme to focus our resources on Greater China and self-owned animated cartoon brands. We are pleased to report that the restructuring of the Group's previous operations has been completed and its financial and accounting effects have been fully reflected in the results of the year ended 31 March 2011. Moving ahead, TE Group is now our main operating entity and we are now looking forward to a brighter future."
With their 2011 financial results, Imagi announced that they're closing the financial books on Astro Boy and Gatchaman.
-- Excluding the accounting losses due to the redemption of prints and advertising loan, a bridge loan and convertible loan notes, the loss for the year was significantly narrowed down by 89.9% to HK$122.2 million, of which HK$81.2 million was attributable to the provision for impairment loss relating to Astro Boy and Gatchaman
-- The Restructuring commenced in May 2010 (including the above-mentioned provision) wiped the Group's past slate clean. Astro Boy and Gatchaman will no longer have any adverse financial effect on the Group beyond last financial year

At least we'll always have the trailer...