Christopher Ayres Announced Cassandra's Passing on Facebook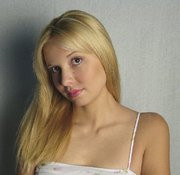 Christopher Ayres announced the passing of fellow FUNimation voice actress, Cassandra Hodges. The 28 year old rising star worked on several series including: Hell Girl, Mushi-Shi, One-Piece and Fullmetal Alchemist: Brotherhood. The details of her death are currently being withheld from the public out of respect to her grieving family.


I don't think there is an article out yet.. I know there is a coroners report, but I don't think it is appropriate for me to post it. - Christopher Ayres (Facebook)

Cassandra Hodges was scheduled to appear at Anime Festival Wichita from July 8-10.

Source: Anime News Network


----
Sean Russell is the webmaster for the podcasting network, Anime3000.com.