We're now approaching the final pre-release stretch!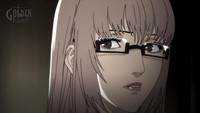 Atlus has been actively promoting their upcoming RPG/puzzler Catherine for some time and their latest tweets revealed both a nightmarish trailer and the release date for the Catherine demo on Xbox Live and Playstation Network.
Atlus announced the demo's release date today as July 12. It will be available to download for both Xbox 360 and Playstation 3 owners, so those of you eagerly awaiting the game's July 26 street date will have something to tide you over, however briefly.
Now, about those "Nightmares"…