Veteran director officially takes on remake of manga adaptation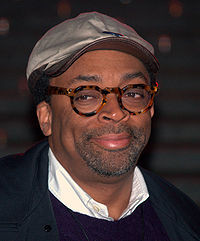 It seems as if talks have been going on for ages when it comes to the remake of Park Chan-wook's Oldboy film, adapted in 2003 from Garon Tsuchiya and Nobuaki Minegishi's Old Boy manga. Now the remake officially has a director in Spike Lee (Do the Right Thing, Malcolm X).
Variety confirmed the Spike Lee attachment today, and it will mark the first (non-documentary) film he's directed since 2008's Miracle at St. Anna. The project is set up at Mandate with Roy Lee (The Ring, Dark Water) and Doug Davidson producing. Mark Protosevich (Thor, I Am Legend) is writing the script.
The story follows the twisted tale of a man kidnapped and imprisoned for 15 years. After his eventual release, he starts investigating the reason behind his captivity, discovering a much thicker web behind it all than he could have possibly imagined.
Twitch broke the unconfirmed news last week. Follow the link to read our initial coverage of their Spike Lee/Oldboy report.
Via Twitch