Film on Family and American/Japanese History Hits DVD/Blu-ray This Fall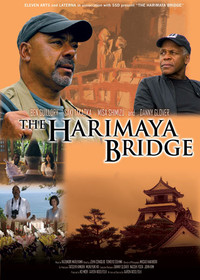 FUNimation has planned a DVD/Blu-ray combo pack of The Harimaya Bridge, starring Danny Glover and Japanese Academy Prize-winning actresses, Saki Takaoka (Best Actress, 1994) and Misa Shimizu (Newcomer of the Year, 1991), for October 18th.
Revered veteran of the silver screen Bennet Guillory (The Color Purple) delivers a career-defining performance as Daniel Holder, a grieving father struggling to come to terms with the sudden loss of his estranged son Mickey. Driven by a desperate desire to hold on to what little remains of his son, Daniel travels into the heart of a culture he does not understand on a mission to collect a series of paintings left behind by Mickey. His journey -- fueled by bitterness and regret -- quickly uncovers shocking truths that bring an already-broken man to his knees. Will Daniel succumb to the hatred that has poisoned his heart, or will he embrace the spirit of Mickey's existence and forgive the unforgivable?