Check out all the fighting tournament action from the comfort of your PS3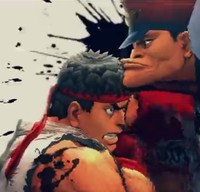 Fighting fans have a great reason to turn on their PlayStation 3s this weekend—other than, you know, playing fighting games—as the EVO 2011 World Finals will be streamed live through PlayStation Home from July 29-31.
Sony announced today it will be broadcasting all three days of the legendary fighting tournament from the confines of its virtual world, PlayStation Home. Yep, remember Home? It's ok if you don't, but this event provides an honest to goodness reason to enter those tumbleweed-strewn halls once more. Marvel as two-time reigning champ Daigo Umehara goes for his third consecutive championship!
The weekend festivities begin on Friday morning with three rounds of Super Street Fighter IV. Saturday is all Marvel vs. Capcom 3. Then comes the Sunday competition between the top eight from each tournament, who will attempt to be crowned champion in their respective titles: BlazBlue Continuum Shift, Tekken 6, Mortal Kombat (2011), Marvel vs. Capcom 3 and Super Street Fighter IV.
Thousands of competitors from 46 countries are showing up to give it their all, so EVO is most definitely a big deal. There will also be producers from some of the games present, such as Street Fighter IV's Yoshinori Ono, Tekken's Katsuhiro Harada, and Marvel vs. Capcom's Ryota Niitsuma.
The Playstation Blog has the full schedule for the event.
Via 1up