Capcom RPG from the mystical year 2000 returns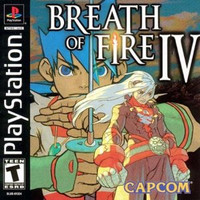 Did you miss out on Capcom's Breath of Fire IV when it first hit PlayStation (One) in 2000? Even if you didn't, you may want to revisit the game when it hits PlayStation Network on August 16.
Capcom Corporate Officer and SVP Christian Svensson confirmed the RPG's impending arrival in a post at the Capcom-Unity forum. He also added that, in celebration of its addition to Sony's download service, Breath of Fire PSN avatars will go on sale that day, too.
Via Destructoid