"Harmony of a Hunter" is 2-discs of Samus-worthy tunes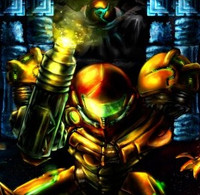 Harmony of a Hunter is the perfect release for fans of the Metroid series, gathering a slew of musicians from a variety of genres in an effort to cover the franchise's venerable tunes.
The album is available for free at Shinesparkers' site. If you're hesitant to download either disc without a quick sample, they've provided a handy final preview video, embedded below:
Genres range from classical to metal, chiptune, dubstep and more. While it's unlikely 100% of this loaded album will be to everyone's tastes, it comes pretty darn close. They're also working on making hard copies of the album available, but that all depends on interest. If enough people are looking for it, they'll consider a limited run of 100 copies.
Those invested in Nintendo's space saga will definitely want to check this out. The art alone is pretty incredible.