China and Italy Runners Up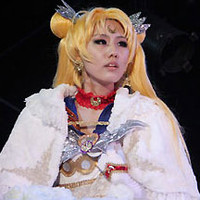 The 2011 World Cosplay Summit, taking place this week in Nagoya, has crowned Monica and Mauricio Olivas of Brazil its international champion for their Final Fantasy work. The Italian team's Sugar Sugar Rune placed second, while China's Dynasty Warriors 6 cosplay took third in the 17 nation field.
This is Brazil's third win and the Olivas siblings' second, having previously won in 2006.

Toru Furuya (voice of Amuro Ray and Tuxedo Mask) and JAM Project's Hironobu Kageyama particpated as Judges.

From the picture gallery here.