Just in time for the holiday season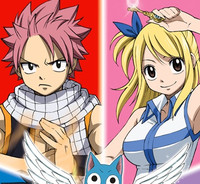 FUNimation has solicited their November releases to retailers earlier in the week. Included is the first collection of Fairy Tail in a DVD/BD combo pack on November 22nd, the Chaos;Head complete collection in a DVD/BD combo pack on November 29nd and Hetalia the Movie: Paint it White on DVD on November 22nd.
Here is the complete list via FandomPost forums, linked to RightStuf. All include both a sub and a dub (hybrid) and all prices listed are MSRP. Dates are always subject to change/delay.
Thanks theskyflame for the tip.
Image ©Hiro Mashima・KODANSHA/Fairy Tail Guild・TV TOKYO
Update: All mention of the Chaos;Head release has mysteriously disappeared from Rightstuf without comment.
Update 2: Chaos Head is re-listed.