Game scenario writer also involved with the anime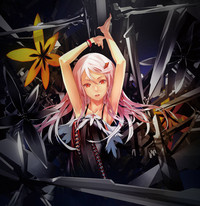 At the Akihabara Denkigai Matsuri, visual novel maker Nitroplus has announced that they will be producing a PC game spun off from the Fall noitaminA anime Guilty Crown. Previously known as Lost X, the game is tentatively titled Guilty Crown Lost Christmas. Attached to the project is scenario writer Jin Haganeya, one of the scenario writers for Nitroplus's Demonbane series. He will also be involved in the scenario for the Guilty Crown anime.
Nitroplus also formally announced their involvement in the Puella Magi Madoka Magica Portable PSP game and a new adult PC game tentatively titled Kimi to Kanojo to Kanojo no Koi at the event.
via Yaraon!
Image ©Guilty Crown Committee