Black ★ Rock Shooter: The Game for PSP on sale August 25 in Japan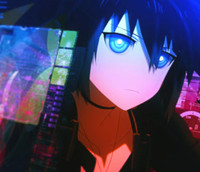 ImageEpoch has uploaded a third in game video for Black★Rock Shooter: The Game to their Youtube channel to show off the battle system as well as a video to introduce the group of characters known as the Aliens who invaded the earth. The battle video shows off missions and acquiring skills. Watch both below and as always, there is extra footage at the end.
Battle Video #3:
Characters: Aliens
Also newly added to the site is the "Costume Choice" vote to find the "most suitable" costume for Black Rock Shooter. huke will make a special drawing for the costume theme with the most votes. In addition, new Twitter Icons designed by CHANxCO from the "Costume Choice" vote have been made available.
They can be downloaded from the bottom of the front page of the official site.
Black★Rock Shooter: The Game will be released on August 25th 2011 in Japan for the PSP in a first press limited regular edition for 6279 yen that comes with a WRS charm, the limited edition White Premium Box for 10479 yen which comes with a White Rock Shooter figma and more, and a charity download edition for 5600 yen, of which 500 yen goes to disaster relief efforts.
Source: Black Rock Shooter: The Game Official Site
Image ©huke/B★RS Project ©2011・GSC/MAGES./Imageepoch
Previously: VIDEO: Three Black ★ Rock Shooter: The Game Promos and Bonus Twitter Icons