Chapters Only $0.99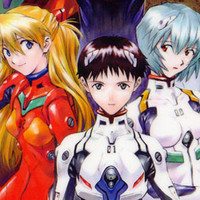 VIZ Media has announced the digital launch today of the acclaimed sci-fi manga, NEON GENESIS EVANGELION, on VIZManga.com and the VIZ Manga App for the Apple iPad, iPhone and iPod touch. NEON GENESIS EVANGELION will be available chapter-by-chapter for only $0.99 each, with a new chapter launching each week. To celebrate the series' debut, VIZ Media will offer a free Chapter 1 preview; Chapter 2 is also now available for download for $0.99.
NEON GENESIS EVANGELION (rated 'T+' for Older Teens), is series co-creator Yoshiyuki Sadamoto's personal interpretation of the Evangelion characters and story is sure to intrigue new and old fans alike. In 2015, the "Angels" have returned, and Shinji Ikari, a fourteen year-old child of the new Earth, is forced by his father Gendo – commander of the secret organization NERV – to pilot the monstrous biomechanical weapon called "Evangelion" to match the Angels' fearsome power...
For more information, visit VIZManga.com or www.VIZ.com/apps.