Fans could be fightin' as early as next March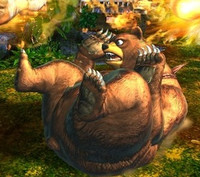 In the grand battle between Street Fighter and Tekken, Capcom has the luxury of drawing first blood. We all knew they were beating Namco Bandai's take on the cross-world fighter by a generous window of time, one that's now been narrowed to Spring 2012.
The info comes from a new fact sheet listing out of Capcom. 1up's estimate of an even more specific release date—March 27—falls in line with the timing of the fiscal year. That may still technically be speculation, but it sounds about right, and either way it looks like we'll be pitting Street Fighter against Tekken in less than a year's time.
This applies to the Xbox 360 and PlayStation 3 versions of Street Fighter x Tekken. The PS Vita portable version isn't mentioned.