Tie-in Cards in Other Publications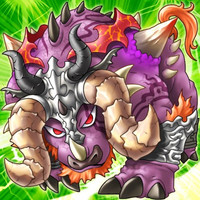 Konami and social network Gree have announced that "social card game" Dragon Collection will be featured in a manga tie-in serialized in Kodansha's Weekly Shōnen Magazine (home of Air Gear, Fairy Tail, Sayonara Zetsubō Sensei, Negima). Muneyuki Kaneshiro writes, while Kyōta Shibano illustrates. Tie-in promotional cards from manga creators Masashi Asaki, Toka Adachi Makoto Raiku and Yuichi Kinoshita will run in Kodansha's other anthologies.
From the press release:
DRAGON COLLECTION" is a social game that sees players embarking on a fantastical journey in pursuit of the legendary Dragon Cards as they have adventures and battle rival players, all while collecting Monster Cards and treasure. The title has remained the top ranking title on GREE*1, the social networking site it is available on, for 44 consecutive weeks*2, and has garnered more than 3 million registered users*3. In addition, "DRAGON COLLECTION" received the Best Overall Application Award at the GREE Platform Awards 2010 and was inducted into the GREE Hall of fame at the GREE Platform Awards for the First Half of 2011. KONAMI is further expanding the user base of this popular title through the launch of a smartphone version*4 of the game on GREE.