Sega CD classic to be playable at PAX Prime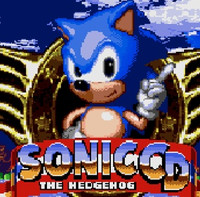 As revealed via Major Nelson's list of games Microsoft will be showing at this week's Penny Arcade Expo, 1993's Sonic CD is on its way to Xbox 360's download service.
This is especially significant because Sonic CD is so rarely ported, and hasn't appeared in the majority of Sega game collections. Unless you own the PC version, or the 2005 port included on Sonic Gems Collection for Nintendo GameCube and PlayStation 2, you're pretty much going to have to seek out the original Sega CD disc.
There's currently no date for Sonic CD's XBLA release. Sega had this to say to Joystiq regarding their inquiry: "We don't have any details at this time, but we'll be sharing some more information soon."
Now, the part I know you all REALLY came here for: