Designer Toy Take on Classic Go Nagai Mech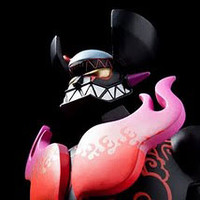 The Power Mazinger Z is a designer toy take on anime/manga's original internally piloted giant robot, produced by Phalanx Creative on their MR POWER form, as designed by TOUMA. Watch it being unveiled at the Street Fashion Festival Taipei below.
PowerMazinger Z Release Event from Mark Chang on Vimeo.