Early Star Blazers Fan Publication Editor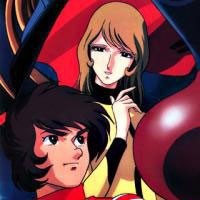 The Starblazers.com Official Community is reporting that Jerry Fellows passed away today. Fellows was an active member of early Star Blazers fandom, contributing to the classic Space Fanzine Yamato and its online successor.
Fred Patten's Watching Anime, Reading Manga: 25 Years of Essays notes when Space Fanzine Yamato was produced in 1983, the work by Fellows, Steve Harrison and Ardith Carlon to create "the ultimate information source" on sci-fi anime Space Battleship Yamato and its English localization Star Blazers was the first American fan effort to produce a "Roman Album" style information guide to a particular work of anime.
For reference on where anime/manga fandom were in North America, the next month DC would begin releasing Frank Miller's manga inspired Ronin, what might be the first American "anime isn't for kids" article was published in the Detroit Free Press in May, and Frederik Schodt's perception shaping shaping Manga! Manga! was published in July of the year.