One more look before the zombies take over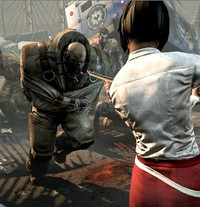 When Dead Island was first revealed, it was through a very effective and emotional trailer. It looks like they're attempting to tread similar ground with the music in the new launch trailer, which you can check out below.
Dead Island will be available for PC, PlayStation 3 and Xbox 360 on September 6 in North America (thanks, LilKyle!), and September 9 worldwide. We previously posted the co-op trailer, as well.
Via Joystiq