George Lucas Updates Star Wars for the September 16 Blu-Ray Release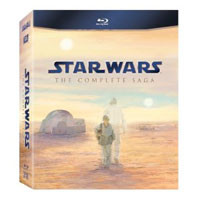 Closer to the release date of the Star Wars Trilogy Blu-Ray edition, reports are surfacing that George Lucas is making a few not so subtle changes to the films. These changes include making Darth Vader less menacing, making Ewoks even creepier, giving Obi-Wan auto-tune and of course, the infamous Cantina scene. In this age of video and media, why ruin these scenes even further with needless exposition? See for yourself.
Greedo Shoots First
Vader Says Noooooo!


Ewoks Blink



New Obi-Wan Krayt Dragon Call
The Complete Saga Blu-Ray Edition will be released on September 16. Keep in mind that the following video clips have not been confirmed as the actually changes. Entertainment Weekly did however confirm that similar if not identical changes will be made in the release.



----------
Sean Russell is the webmaster for the podcasting network, Anime3000.com. This is a media network that provides fans with resources ranging from original video and audio programming, hundreds of useful links, an interactive community as well as contests and giveaways. A3K's goal is to provide new and current anime fans with an outlet to showcase their creative talents. This includes working with other bloggers and professionals to shine a spotlight on anime, manga and comics.