New Digital Volumes To Be Released Weekly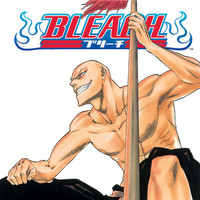 VIZ Media has announced plans to speed up the digital releases of One Piece and Bleach, offered on VIZManga.com and the VIZ Manga App for the Apple iPad, iPhone and iPod touch, with the aims of bringing both series up to date with their North American print counterparts by December.
Beginning this week and continuing each Monday thereafter, new digital volumes of manga creator Tite Kubo's supernatural action saga, Bleach, as well as the high seas pirate adventures of Eiichiro Oda's One Piece, will be available online on VIZManga.com and also for download on the VIZ Manga App.
The latest manga speed-up complements a similar accelerated release schedule announced earlier this month for Naruto, which just saw the release of 7 manga volumes in 7 days.
Other notable September digital manga releases for both platforms will include the concluding volume to Inio Asano's WHAT A WONDERFUL WORLD!, which will launch on September 12th, as well as the final volume to Akira Toriyama's DRAGON BALL Z, available the same day. The newest edition of Natsume Ono's acclaimed samurai drama, HOUSE OF FIVE LEAVES Volume 4, is scheduled for September 19th, a day before the print counterpart's national release.
Additional new VIZ Media manga volumes launching include:
September 12th:
BAKUMAN。 Vol. 6
BLEACH Vol. 23
CLAYMORE Vol. 18
D GRAY-MAN Vol. 19
DRAGON BALL Z Vol. 26 – Final Volume!
FUSHIGI YUGI: GENBU KAIDEN Vol. 6
HYDE & CLOSER Vol. 5
NEON GENESIS EVANGELION Chapter 6
ONE PIECE Vol. 43
OTOMEN Vol. 10
SATURN APARTMENTS Vol. 2
WHAT A WONDERFUL WORLD! Vol. 2 – Series Conclusion!
September 19th:
BLEACH Vol. 24
HOUSE OF FIVE LEAVES Vol. 4 – Debuts a day before the print counterpart!
KEKKAISHI Vol. 13
NATSUME'S BOOK OF FRIENDS Vol. 8
NEON GENESIS EVANGELION Chapter 7
ONE PIECE Vol. 44
ROSARIO + VAMPIRE II Vol. 5
RUROUNI KENSHIN Vol. 22
September 26th:
ARATA: THE LEGEND Vol. 6
BLEACH Vol. 25
CHILDREN OF THE SEA Vol. 4
D. GRAY-MAN Vol. 20
INUYASHA (VIZBIG) Vol. 4 – Exclusive to the VIZ Manga App for iPad
MAOH: JUVENILE REMIX Vol. 6
NEON GENESIS EVANGELION Chapter 8
ONE PIECE Vol. 45
VAMPIRE KNIGHT Vol. 11