Nihon Falcom RPG gets anime this winter in Japan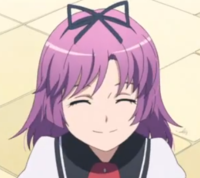 As part of Nihon Falcom's 30th anniversary celebration they are releasing an OVA based in the RPG world of The Legend of Heroes: Trails in the Sky.
The Legend of Heroes: Trails in the Sky is the first in a trilogy of role-playing games, and was originally released for Windows in 2004. It was ported to PSP in Japan in 2006, but didn't make it to North America until just this year on March 29th via XSEED Games.
The first volume of the two volume OVA is due out in Japan on Blu-ray and DVD November 25th. Animation production is by Kinema Citrus (who also worked on .hack//Quantum and Hanasaku Iroha). A screening event will be held October 9th in Tokyo featuring a cast panel talk and live performance by J.D.K.BAND.
Any fans of the game eager to check this out?
via Otakomu