"Geisha Assassin" and Sony Chiba's "Street Fighter" Added Too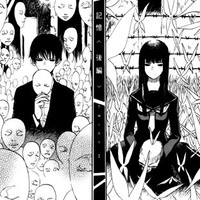 Netflix's streaming service has begun offering the live action adaptation of Otsuichi's dark teen relationship/mystery light novel, Goth (novel, along with its manga adaptation were published in North America by Tokopop) as well as the movie based on Welcome to the NHK creator Tatsuhiko Takimoto's earlier Negative Happy Chain Saw Edge. Both movies were released in North America by Well Go USA.
Geisha Assassin and action star Sonny Chiba's '74 classic The Street Fighter have also been added.
2008 NR 96 minutes
High school students Itsuki Kamayama (Kanata Hongô) and Yoru Morino (Rin Takanashi) share an uncommon passion for death and all things dark, which makes them the perfect pair to track down a serial killer who's roaming the streets in the Tokyo suburbs. But they aren't particularly interested in crime-solving; they just want to get a good look at the victims' dead bodies. Gen Takahashi directs this stylish adaptation of Otsuichi's popular manga.
2007 NR 109 minutes
Romance, special effects and action meld in this atmospheric Japanese drama about a lackluster high school student, Yosuke (Hayato Ichihara), who falls for a highly skilled fighter named Eri (Megumi Seki). Every night, Eri attempts to fell a deadly villain known as "Chainsaw Man." Despite Yosuke's lack of fighting knowledge, he joins Eri in her quest to rid Tokyo of the power tool-wielding maniac, finding self-confidence and love in the process.
2008 NR 82 minutes
Armed with a powerful sword that's been closely guarded for many years, a stunningly beautiful geisha named Kotomi (Minami Tsukui) embarks on a dangerous new career path as an assassin in search of her father's murderer in this action drama from Japan. But as she combs the countryside in search of her nemesis, she comes face to face with a formidable lineup of other worthy opponents, including some of Japan's most ferocious female killers.
1974 R 75 minutes
Martial arts legend Sonny Chiba stars as tough guy Terry Tsurugi, a ruthless street fighter hired by the Japanese Mafia to kidnap the beautiful heiress of a vast oil fortune (Yutaka Nakajima), all so that they can take over her family's estate. The tables turn when Terry decides to switch sides and defend the heiress instead, which puts him at odds with organized crime and in the thick of a deadly situation.