Japanese Researchers Create the Next Generation of 3D Character Interaction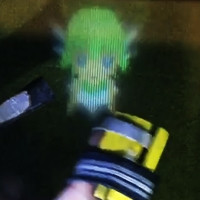 A research group at Keio University in Japan have developed a glasses-free 3D display that allows users to interact with computer generated characters through virtual touch. The RePro3D system utilizes a tactile finger interface and an infrared camera that recognizes user movements. The user can influence the character's movements and receive tactile feedback.

Let us know what you think about this system and its possible applications.
Source: DIGINFO TV


----------
Sean Russell is the webmaster for the podcasting network, Anime3000.com. This is a media network that provides fans with resources ranging from original video and audio programming, hundreds of useful links, an interactive community as well as contests and giveaways. A3K's goal is to provide new and current anime fans with an outlet to showcase their creative talents. This includes working with other bloggers and professionals to shine a spotlight on anime, manga and comics.