18-year-old animator shows his amazing talent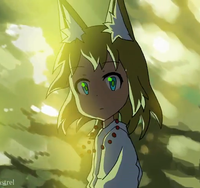 "rapparu", a 18-year-old independent animator who lives in Tokyo, has posted his newest animation clip "Tenkou Kotofumi" (roughly translated as The History of Red Sky?) on YouTube on September 18. The anime was originally released on DVD at COMITIA, a quarterly original doujinshi event in Tokyo, on August 21.
It seems he did all the animation by himself, except the music which was a Trial & Error's free download song. You can check more his anime works and original illustrations at his site and the YouTube site. How do you like it?
"Tenkou Kotofumi"
"Jingle (for MAG Net)"
"Nakanaori (Reconciliation)"
© rapparu