GitS: Stand Alone Complex director starts new anime project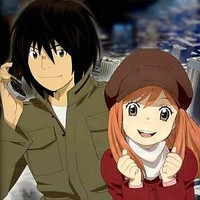 Following a screening of Ghost in the Shell: S.A.C. Solid State Society 3D at Tokyo's Shinjuku Wald 9 theater on October 4, director Kenji Kamiyama (Ghost in the Shell: Stand Alone Complex, Eden of the East) will be personally revealing details on his latest project.
Production has begun on the anime feature, which is Kamiyama's first full-length project since 2010's Eden of the East: Paradise Lost film. The director will be joined by the project's staff members onstage when he makes the official announcement and unveils the newest footage from the film at the event in October.