Harakiri, Other Films that Inspired Takashi Miike on the Way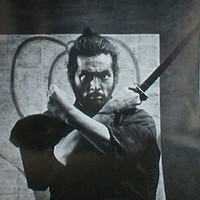 Former anime distributor and now Japanese film distributor AnimEigo has announced plans for 2012, which include offering the movie on which Takashi Miike's 13 Assassins was based. The Shogun Assassin (the localized Lone Wolf and Cub) movies will also be collected in a Blu-ray set.
From AnimEigo.com
If classic samurai films are your cup of green tea, you'll love Eiichi Kudo's Samurai Revolution Trilogy, consisting of 13 Assassins (1963, aka The Thirteen Assassins -- recently remade by Takashi Miike), The Great Killing (1964, aka The Great Duel) and Eleven Samurai (1967).

And if stellar swordplay is your bowl of rice, then you'll be pleased to know that the complete 5-film Shogun Assassin series, dubbed into English, will be released in a Blu-ray collector's set.
Unfortunately, Kill Bill inspiration Lady Snowblood will be going out of print. Lady Snowblood, Samurai Banners, Red Lion and the Toshiro Mifune Box Set with Samurai Banners and Red Lion will all be going out-of-print on November 30th, 2011, and will not be available after that date. The price of all these DVDs has been reduced to $7.99 while supplies last.
Meanwhile, Criterion just released Masaki Kobayashi's Harakiri, inspiration for Miike's 3D debut, on Blu-ray.
Japan
1962
133 minutes
Black and White
2.35:1
Japanese
SYNOPSIS: Following the collapse of his clan, an unemployed samurai (Tatsuya Nakadai) arrives at the manor of Lord Iyi, begging to be allowed to commit ritual suicide on the property. Iyi's clansmen, believing the desperate ronin is merely angling for a new position, try to force his hand and get him to eviscerate himself—but they have underestimated his beliefs and his personal brand of honor. Winner of the Cannes Film Festival's Special Jury Prize, Harakiri, directed by Masaki Kobayashi is a fierce evocation of individual agency in the face of a corrupt and hypocritical system.
Disc Features
High-definition digital restoration (with uncompressed monaural soundtrack on the Blu-ray edition)
Video introduction by Japanese-film historian Donald Richie
Excerpt from a rare Directors Guild of Japan video interview with director Masaki Kobayashi, moderated by filmmaker Masahiro Shinoda
Video interviews with star Tatsuya Nakadai and screenwriter Shinobu Hashimoto
Original theatrical trailer

PLUS

: A booklet featuring an essay by film scholar Joan Mellen and a reprint of Mellen's 1972 interview with Kobayashi