This magical girl "Madoka"'s hope is working for local people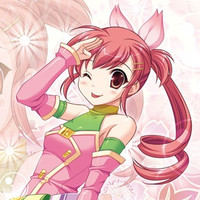 Seemingly the people in Japan strongly believe their last hope to survive is always moe girls. Do you remember Isumi Kazusa, a moe mascot girl of Isumi Railway in Chiba Prefecture? Another Japanese local railway, Bessho Line of Ueda Railway in Ueda-city of Nagano Prefecture, is also asking a help from a 16-year-old moe magical girl Madoka Hojo.
Ueda Railway (Ueda Dentetsu) has operated the Bessho line since 1888. But like most of other local railway companies in Japan, the line has been run behindhand recently. So, who you gonna call? Moe girl! "I Project", a volunteer group organized by the city employees of Ueda, has started a new campaign project using the moe girl Hojo Madoka for pushing up passenger numbers and attracting young customers, in other word, otaku.
Hojo Madoaka is not a total new character indeed. She once appeared in the railway's promotion project
"Bessho-sen Kids Monogatari" six years ago. But this 2011 version Madoka, drawn by a Ueda-native
illustrator Koyori Sorahana, has more modern and sophisticated looks. The railway is planning to sell
her character goods such as posters, badges, and timetables. So, do you want to get on the train with
the magical girl Madoka Hojo?
10-year-old Madoka Hojo in six years ago
Related:
New Moe Girl Saving Local Railway
Moe Girls Can Save Struggling Ferry Company
New Moe-Chara Project to Appeal Local Japan
Source: AKB Tsushin
© 2011 UEDA CITY