"Starship Troopers: Invasion" Planned for Summer 2012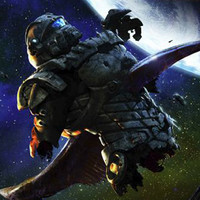 Sony Pictures has launched a promo site for Starship Troopers: Invasion, an anime sequel to the Paul Verhoeven adaptation of Robert Heinlein's militaristic mecha versus bug aliens novel. Mech designer (Megazone 23, Robotech component Mospeada, Transformers precursor Micro Change) Shinji Aramaki will put on his director's cap, as he has done did in several previous anime productions conceived for international audiences, including the 2004 CG Appleseed, its 2007 follow-up Appleseed Ex Machina and Halo Legends.
Flint Dille (Tranformers, An American Tail: Fievel Goes West, The Chronicles of Riddick: Escape from Butcher Bay) will script the movie with Joseph Chou (Appleseed Ex Machina) producing. Star of the Verhoeven movie Casper Van Diem is an executive producer. Sony is planning a Summer 2012 release.
A distant Federation outpost Fort Casey comes under attack by bugs. The team on the fast attack ship Alesia is assigned to help the Starship John A. Warden stationed in Fort Casey evacuate along with the survivors and bring military intelligence safely back to Earth. Carl Jenkins, now ministry of Paranormal Warfare, takes the starship on a clandestine mission before its rendezvous with the Alesia and goes missing in the nebula. Now, the battle-hardened troopers are charged with a rescue mission that may lead to a much more sinister consequence than they ever could have imagined....
Starship Troopers was previously adapted into a 1988, six episode OVA directed by Tetsuro Amino (Macross 7), and the original novel, particularly the cover illustration of the local edition, are credited as being an influencial factor in the development of the mecha anime tradition.