"Dont give up, keep trying," says community manager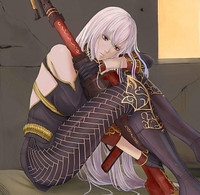 Gamers are pretty good at letting their voices be heard, and Sega has certainly heard word of the Gallian Liberation Front, a group petitioning for a domestic release of the PSP title Valkyria Chronicles III. In response at NYCC, Sega community manager Aaron Webber said, "All hope is not lost."
We previously reported that Sega has no plans to localize Valkyria Chronicles III. While that's still true, and Webber isn't making any promises with his statement, he did offer words of encouragement to fans:
"The best I can say right now is 'Don't give up, keep trying,' to all those guys out there, keep growing the cause, and we'll see what happens in the future"
Passing along a package from the group to help the cause, Dual Shockers tracked down Webber at NYCC and presented him with a physical copy of the 2,000+ signatures in support of the game's release. Below you can watch a video of his response:
It may be nothing official, but it's better than utter hopelessness!
Via Destructoid
UPDATED: Thanks to Joel Taveras of Dual Shockers for the correction! It was also clarified that Aaron Webber was warned beforehand, and checked with Sega's PR team prior to the chat with Dual Shockers. While the future remains cloudy for VCIII, that makes his answer about as official as it gets for the time being.