Sega CD game hits XBLA, PSN, mobile devices this holiday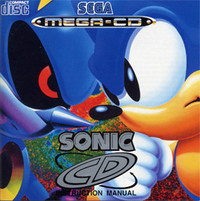 2011 will no doubt come to be known as a banner year for HD upgrades and classic rereleases. Get primed for the return of Sonic CD—originally released for the Sega CD add-on hardware in 1993—with a fresh trailer below!
Sonic CD is due out on Xbox Live Arcade, PlayStation Network, and various mobile devices this holiday season.
Via Sega's Blog