FUNimation finally acquires home video rights to next arc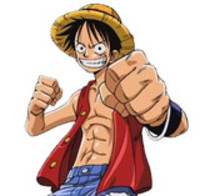 FUNimation has gotten on the Unofficial One Piece Podcast this week to make a big announcement: They will finally be releasing more One Piece on home video. FUNimation senior brand manager Curtis Shaw made the announcement on the podcast that they have acquired home video rights for the next arc of the show, episodes 206-263, which will be released as the 4th voyage.
In a Q&A session with Curtis, he clarified that FUNimation has the HD widescreen materials for episodes 207-263, which aired in widescreen in Japan but was released in 4:3 on DVD. Dub production is starting immediately. They will be attempting to keep consistency in the cast. And for the most important question, when can they get their hands on it? While it has not been added to the release schedule yet, it should be expected around Summer of 2012.
Update: FUNimation's press release states the series will be released on DVD in the Summer of 2012. It does not give a time frame for a blu-ray or blu-ray/DVD combo pack.
Source: Unofficial One Piece Podcast via TheFandomPost
Image ©Eiichiro Oda/Shueisha, Toei Animation
Update: Added PR info, clarified which episodes are HD widescreen