Rosario + Vampire, Fairy Tail, and Lots of Yu Yu Hakusho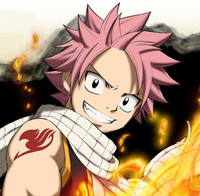 FUNimation has posted an extensive batch of previews clips from their upcoming in latest releases. In addition to the long awaited Rosario + Vampire and hot shonen action Fairy Tail, there's classic shonen action Yu Yu Hakusho, and even live action like Takashi Miike's family super hero action Zebra Man 2.
Rosario + Vampire Official anime clip -The Transformation
Tsukune's terrible grades stick him in the only school that will take him. To his mortification, all his classmates are monsters and if they figure out his human status, he's fresh meat! But when his scent attracts the hungry lips of a gorgeous vampire named Moka, it turns out he's a sucker for supernatural chicks. Before long, Tsukune is being seduced by a bouncy succubus, tormented by a witch who swings both ways and felt-up by a stalker snow fairy. Moka doesn't mind sharing with her new friends, but her panties get in a twist when real danger threatens her boy-toy. Beastly bullies beware, because when Tsukune unlocks Moka's supermonster seal, a ravaging beauty with a dropkick from hell is revealed!
Fairy Tail Part 1 - Available on Blu-ray/ DVD Combo Pack on 11.22.11 - Clip 3
Across the Fiore kingdom, wizards join guilds and make their pay by filling magical needs—but one guild has a reputation as the roughest, rowdiest, most dangerous of all: Fairy Tail!
When four young Fairy Tail members unite, their bond is forged by a power found in neither muscle nor magic and grows stronger with every mission. Whatever you do, don't mess with these friends or you'll get a taste of Natsu's flaming fist or Gray's ice hammer, suffer a painful blow from one of Lucy's celestial spirits or catch the edge of Erza's mighty blade! Whether they're stopping demons from devastating the world or wrestling in the mess hall, this mystical team manages to inflict as much damage to their rivals as they do to the surrounding area!
Yu Yu Hakusho - Season 3 Blu-ray - Now Available
From cutting classes to brawling in the streets, Yusuke Urameshi is not your typical role model. In fact, this kid's nothing more than a fourteen-year-old delinquent with a talent for trouble. But in a single selfless act Yusuke dies while saving another. For such noble sacrifice he is given a second chance at life, but it's to be a life far different than the one left behind. Now a Spirit Detective, the young man must track down demons and humans alike who desire to rule over the three realms of reality.
The Dark Tournament has come down to a final grudge match and Yusuke's full wrath is unleashed as a friend's blood stains the arena floor. But there will be no time for rest or recovery as kidnapping follows victory and further intrigue threatens the boundary between worlds. A tunnel is being carved, one which completed will lay waste to the World of the Living. There are seven who seek an age of destruction and chaos, and hero must battle fallen hero.
A Legend is Born: Ip Man - Available on Blu-ray/DVD Combo Pack on 12.13.11 - Trailer
For the first time, witness the early years of the revolutionary grandmaster who trained Martial arts superstar and cultural icon, Bruce Lee. Packed with Kung Fu combat and thick with drama, The Legend is Born follows Ip Man as he grows from a promising young pupil into an unstoppable force. When political corruption threatens his temple, his friends and his honor, Man singlehandedly challenges a swarm of shinobi in an ultimate showdown. Featuring a blind-folded battle between film stars Sammo Hung and Yuen Biao, and an appearance by Ip Man's real son, this high-impact masterpiece undoubtedly "deserves to be seen by all Martial arts fans." -- flash-bang-movie-reviews.com
Zebraman 2: Attack on Zebra City - Available on Blu-ray/DVD Combo Pack on 11.29.11 - Trailer
Straight from the delightfully-bent psyche of Takashi Miike (Ichi the Killer, Audition) comes a scandalous tale of good vs. evil!
The year is 2025. Tokyo has fallen, and the world cries out for a hero. It cries for Zebraman. This striped crime fighter is the only hope for those who live in fear of the Zebra Queen, a hooved seductress out to conquer the world with the aide of her Miniskirt Zebra Police. The Queen has stolen Zebraman's powers and instituted Zebra Time: ten horrifying minutes each day when murder is legal! Without his super strength, Zebraman is just a guy with a mane -- a broken-down hero unable to stop the onslaught of evil. Before he can take a bite out of the bad guys, Zebraman must find the young girl who holds the secret to regaining his ass-kicking powers and prove, once and for all, that a hero never changes his stripes!